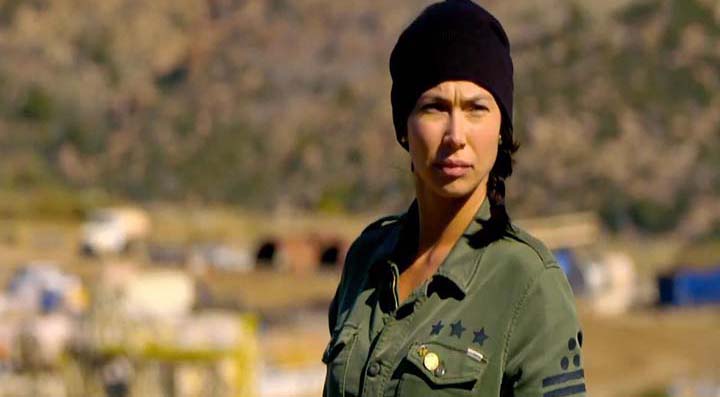 RISE: STANDING ROCK
DIR: MICHELLE LATIMER

MÉTIS, ALGONQUIN 

| CANADA
2017 | 125 MINS
From the Standing Rock protests to the battle for Oak Flat, the Viceland docuseries RISE expertly investigates the ongoing environmental rights struggles that continue to be faced by Native American and indigenous citizens. Episodes, Sacred Water and Red Power are situated at Standing Rock. Unflinching and timely, these stories cannot help but be watched with a sense of melancholy as it conveys the ongoing history of native resistance to colonisation at such a sensitive point in US history.

RISE is both eye-opening education and a rallying cry, inspiring audiences to get involved and truly appreciated the 500 plus year legacy of native resilience in North America. It is an essential documentation of one of the most urgent environmental and civil rights struggles happening today.
Director, Michelle Latimer will be in attendance.
Travel for First Nations Canadian filmmakers supported by the Canada Council for the Arts.
TICKETING INFORMATION:

Tickets available from March 1
Buy tickets online via iTICKET
Call iTicket on 0508 iTICKET (484-253)
All screening tickets only $6
Door sales subject to availability, book early to avoid disappointment.