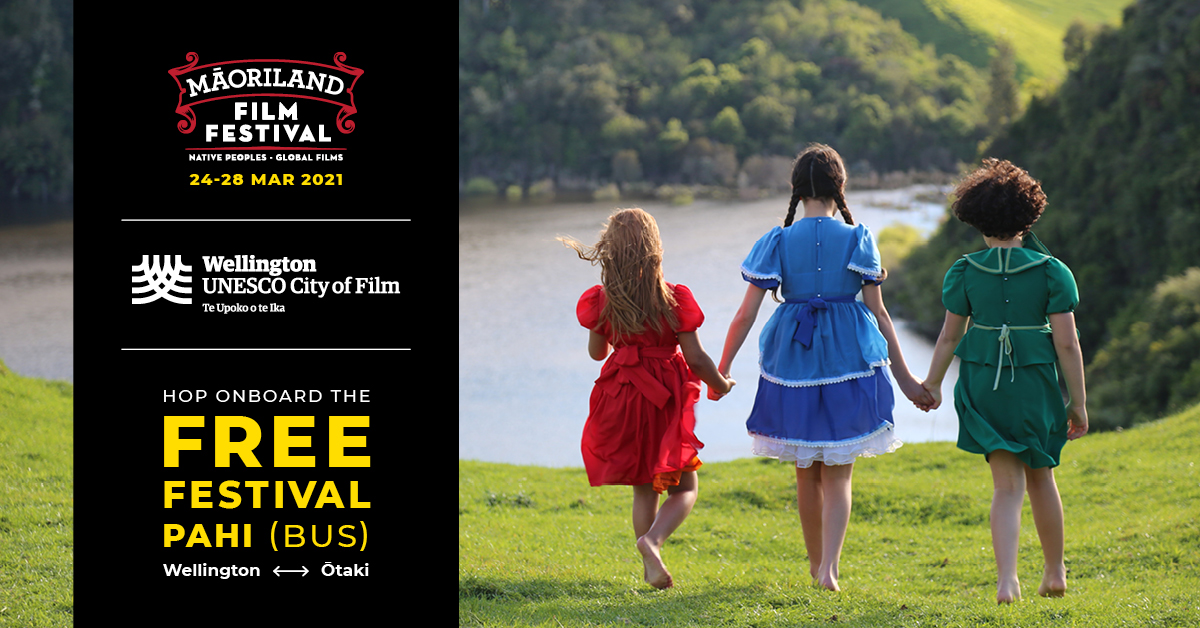 Ride the Wellington UNESCO City of Film Free Pahi to MFF2021
Māoriland Film Festival is a cultural and arts event that invites New Zealanders to the Indigenous word through screen storytelling.
Wellington UNESCO City of Film is providing a FREE bus from Wellington City to Ōtaki  – get on board to enjoy the films, art and cultural events throughout the festival 
Direct Shuttle – Wellington to Ōtaki
Train Connection – Waikanae to Ōtaki
Wednesday 24 March – Sunday 28 March
Thursday 25 March – Sunday 28 March
Wellington to Ōtaki
Leaves twice daily from Wellington to Ōtaki  at  0900* and 1500
From: Outside the i-site on Wakefield Street, Wellington City 
*Saturday Bus leaves at 8:30 am
*No 3 pm return on Wednesday
Waikanae to Ōtaki
Leaves Waikanae Train Station on the hour between 11 am and 5 pm
From: Waikanae Train Station
Ōtaki to Wellington
Bus Returns from Ōtaki  to Wellington at 3 pm and 10:30 pm (after the last screening) 
From: Outside Māoriland Hub – 68 Main Street, Ōtaki
Ōtaki to Waikanae
Leaves the Māoriland Hub on the half-hour from 12:30 pm – 7:30 pm
From: Māoriland Hub Ōtaki
Made possible with support from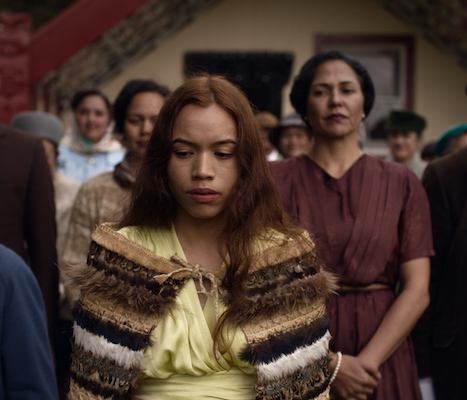 Ride Wellington UNESCO City of Film Free Pahi to the red carpet opening night screening of COUSINS 
Catch the 3 pm (arrive 4:30 pm) for the Māoriland Keynote with Rena Owen and special screening of Cousins 
Bus returns to Wellington from Ōtaki at 10:30 pm (following the screening). 
NB: limited seats available for opening day bus – book your space [email protected]
The Māoriland Keynote address is a personal and historical perspective given by a prominent Māori filmmaker. It is presented at Rangiātea Church.
Past keynote speakers were Tainui Stephens, Lawrence Makoare, Larry Parr, Julian and Mabelle Dennison, Rawiri Paratene, Heperi and Awatea Mita and Temuera Morrison.
Multi-award-winning actor Rena Owen will deliver the 2021 address.