Thursday 18 March – Sunday 22 March, 10 am – 4 pm, Māoriland Hub
Virtual Reality is a simulated experience that invites the viewer to be immersed within a story. 
No bookings or tickets. On a first-come, first access basis.
2:30 pm, Thursday March 19, Māoriland Hub 

Ever wondered how a virtual reality experience is made? Get behind the scenes insights into the worlds of Barrawao and Whakakitenga during our Virtual Reality Kōrero. 

Free entry – no tickets required.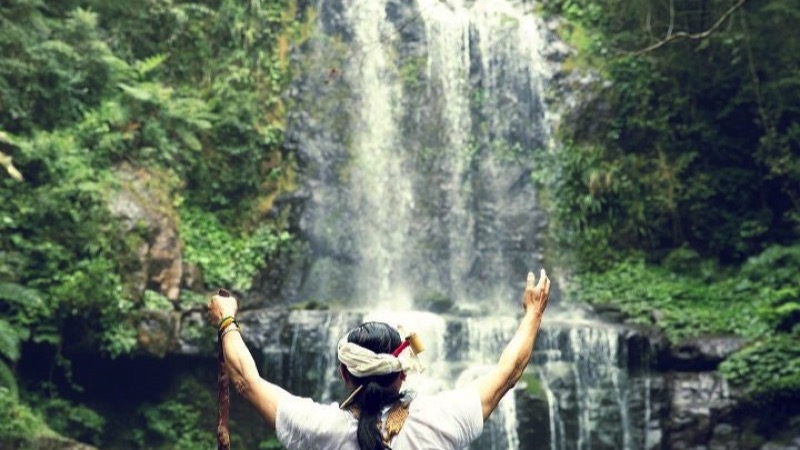 A Song Within Us
AOTEAROA PREMIERE
Year: 2019
Director: Fangas Nayaw
Duration: 15 minutes
Language: Chinese with English Subtitles
Nation: Amis (Taiwan)
A SONG WITHIN US is a 360 immersive experience with traditional aboriginal music and ambisonic system, written and directed by Fangas Nayaw, a Taiwan Amis aboriginal theatre director and choreographer. Indigenous Taiwanese believe music and dance are the bridge to communicate with their ancestors. Every step and note is a moment to share with the earth and a reminder to never forget where they are from and who they are. The project is presented and produced by Serendipity and Digital Rise. Co-production with Tainan National University of the Arts.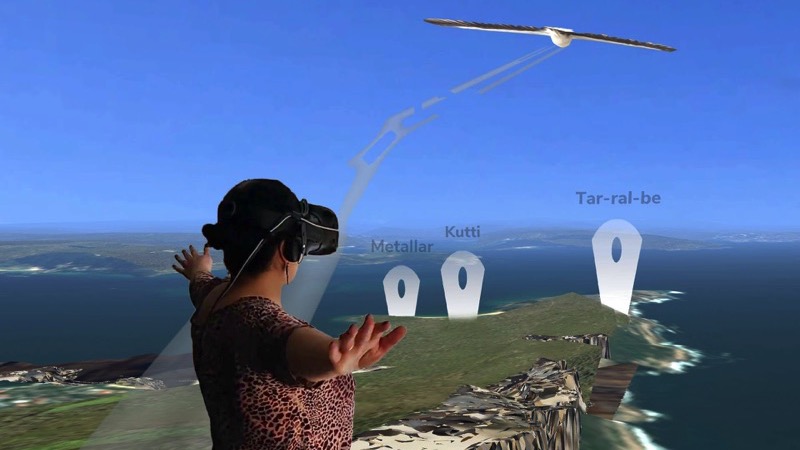 BARRAWAO
AOTEAROA PREMIERE
Year: 2018
Director: Shannon Foster, Rachel Hendery, Daniele Hromek, Louisa King, Andrew Burrell
Duration: 8 minutes
Language: D'harawal, Darug, and Dhurga
Nation: Budawang (Yuin) (Danièle) and D'harawal (Shannon)
"Barrawao seeks to bring about an understanding of the deep connection between Language and Country in an embodied and experiential manner. Barrawao can be translated as "to fly or to make haste" from the D'harawal language. 
A very special thank you to Uncle Greg Simms (Gundungurra people of the Blue Mountains, Gadigal of the Darug nation) for allowing us to include his voice and for sharing his knowledge of both Language and Country.
UNCEDED TERRITORIES
AOTEAROA PREMIERE
Year: 2019
Director: Lawrence Paul Yuxweluptun, Paisley Smith
Duration: 6 minutes
Language: English
Nation: Coast Salish First Nations
Unceded Territories is an interactive VR experience where the audience creates a colourful natural world made up of acclaimed First Nations artist Lawrence Paul Yuxweluptun's iconic pop-surrealist art style. Through infectious interaction, the participant creates a beautiful, natural paradise. They experience freedom and joy and the satisfaction of control over this land. A Tribe Called Red provides powerful music for the piece. Spirit Bear warns the participant of their parlous role in this new world. But it is too late. They are performing colonialism, draining the world of its resources. As the pulse of this world beats faster, they are increasingly faced with their lack of control. The wheel of environmental destruction has been set in motion. Evil Colonial Snake emerges, leaving a trail of bones behind him, and devours the audience in one gulp. Inside the psychedelic belly of Colonialist Snake the participant is faced to see the environmental chaos they have created.
WHAKAKITENGA
WORLD PREMIERE
Year: 2020
Director: Wiremu Grace, Miriam Ross, Paul Wolffram
Duration: 7 minutes
Language: English, Māori
Nation: Ngāti Toa Rangatira, Te Atiawa ki Whakarongotai, Ngāti Porou
Te Rangihaeata was a visionary, poet, warrior, and revered leader of Ngāti Toa Rangatira. This VR experience imagines a physical and spiritual journey taken by Te Rangihaeata in the early 1800's on the eve of great change for Ngāti Toa. We join him as he travels across Te Moana o Raukawa in a waka returning to his home on Mana Island. In the fading light of day Kopa (a white owl – Kaitiaki of Ngāti Toa) appears to Te Rangihaeata with a warning. Reaching his whare, Te Rangihaeata is confronted by a vision of the future, a future beyond his imagining where the landscape is wrenched, torn and ripped from his people. He must respond to this threat and what it means for generations to come.
M.A.T.C.H – the

Māoriland 'Ahi/Fire' Tech Creative Hub

supports rangatahi in Ōtaki to become creative tech leaders through training, mentorship and industry-led opportunities. 
During MFF2020 M.A.T.C.H showcases creative technology from across the Indigenous world.  Come and experience the latest in Virtual Reality and tech-enabled storytelling.