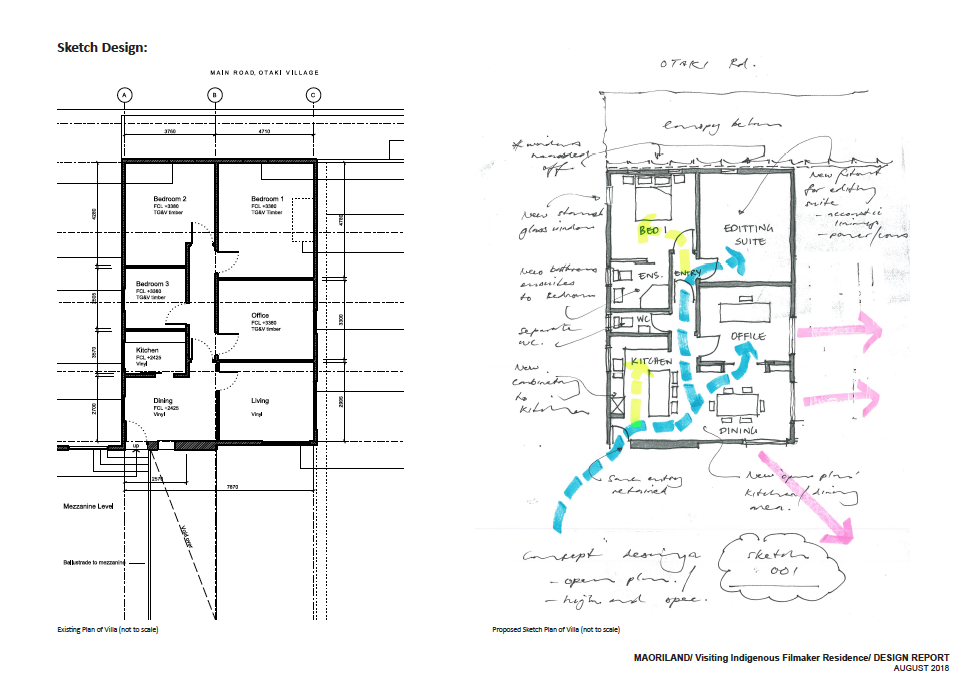 Māoriland Filmmakers Residency
A first for New Zealand, the Māoriland Filmmakers' Residency will host national and international Indigenous artists for three-month residencies.
Indigenous filmmakers from across NZ and from around the world will be invited to apply for the residency to develop or complete film projects. They will be encouraged to collaborate with Māori filmmakers and other artists during their residency.
Residents will also have the opportunity to share their skills and knowledge base, particularly with rangatahi participating in Māoriland projects.
The Māoriland Filmmaker's Residency will be a refurbished four-room villa within the Māoriland Hub and will include an editing suite, office and living space. It will be completed in March 2021. 
NATIVE Slam
The NATIVE Slam is an international Indigenous collaboration challenge. Each year, in the days leading up to Māoriland Film Festival, Indigenous filmmakers team up in New Zealand to make a short film. A NATIVE Slam team is made up of one Māori filmmaker host and two international Indigenous filmmakers. They have just 72 hours and no budget. Since its inception in 2016, seventeen short films have been created that have played in film festivals around the world.
The NATIVE Slam is proof that when indigenous creatives collaborate magic happens.