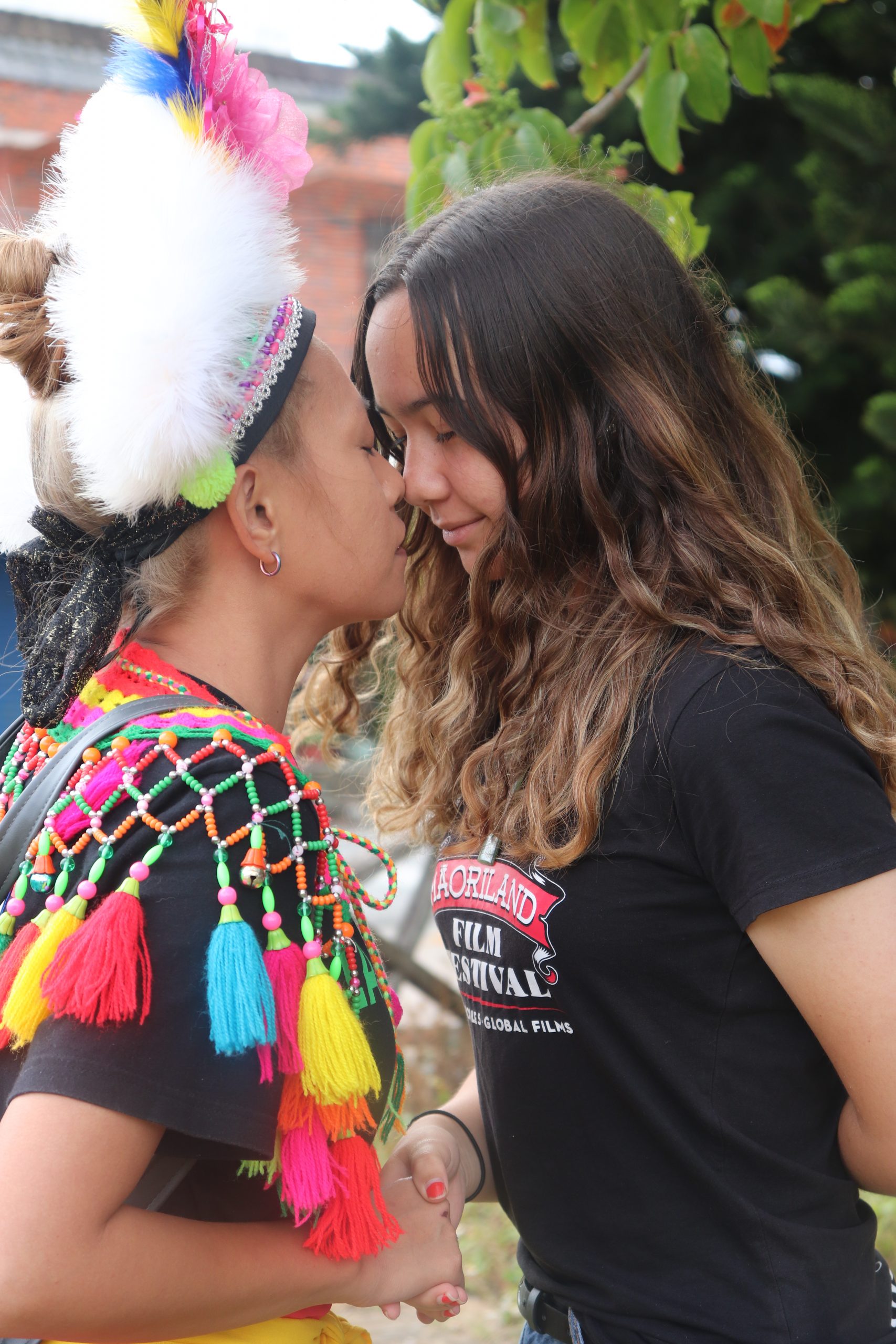 Through Our Lens is a Māoriland Charitable Trust kaupapa. This January the Māoriland rangatahi initiative Through Our Lens traveled to Taiwan and Finland with young filmmakers from across Aotearoa. 
Māoriland rangatahi co-ordinator Aree Kapa and Maddy de Young gives a first hand account of this groundbreaking adventure.
In a city full of lights, vehicles and staunch cyclists who would ring their bell at you if you were standing in the bike lane, we felt safe and somewhat at home in Taipei.  Our first few days were spent exploring and trying foods we thought we'd never try. Kaea Hakaraia-Hosking (Otaki), Rakaea Te Rangi Trotman (Rotorua), Ngahiwi Pickering (Hokianga) and Aydriannah Tuiali'i (Hokianga) formed our roopu of Māori filmmakers who were to facilitate workshops in Kasavakan and Dulan. They were supported by myself and Libby Hakaraia and Matilda Poasa. 
Kasavakan is in the south of Taiwan in the Taitung region and the tribal homeland of the Pinuyumayan tribe. The manaakitanga was extensive with homemade traditional kai brought to the house we were staying in for breakfast, lunch and dinner. We were visited by many from the community in the four days we stayed there. The elders felt like our own kuia and kaumatua with their constant banter and eagerness to share their stories.  We made a film with these elders based on one of their tūpuna stories. We also collaborated to write a song in both Kasavakan and Māori and to shoot a film to go with this song.
Our second workshop was held in Dulan, a short 15 minute drive down the coast to the land of the Amis tribe. It was mind-blowing that we'd only driven down the road and yet the people there spoke a completely different language. In Dulan we wove our own bottle holders, made tapa cloth and beaded bracelets with some of the locals from the community. 
There were two films made in Dulan; one about the traditional Amis attire and the other about their harvesting tradition called Micekiw.  Both films are rich with culture and native language.  
We spent our final day back where our trip began, roaming the Taipei City roads, at the underground market and filling up on sushi train before our early morning flights the next day.
Within the Māori and Moana communities it is known that there are strong ancestral connections between Taiwan and Aotearoa. This was echoed in the languages and sense of familiarity we found in the communities we visited. In Dulan words like pōtae (hat) was putay and rima (five) was lima. But more surprising – to us at least – was their knowledge of the wider Indigenous world. When we said that our next trip was to carry on to Sápmi, they knew exactly who we were talking about. 
In Taipei, Libby and Aree said goodbye to Matilda, Kaea, Ngahiwi, Aydriannah and Rakaea. Back in Aotearoa, Maddy Hakaraia de Young – Māoriland's Kaiwhakahau Hōtaka was preparing the next roopu, consisting of Ōtaki's Oriwa Hakaraia, Kate Rennie Penese (Hokianga), Luke Moss (Te Kuīti) and Ngato Zharnaye Livingstone (Whangarei). 
You can read about their experiences in our next post. 

Rakaea Te Rangi Trotman

Kaea Hakaraia Hosking

Ngahiwi Pickering

Aydriannah Tuiali'i
Watch the films made in Taiwan…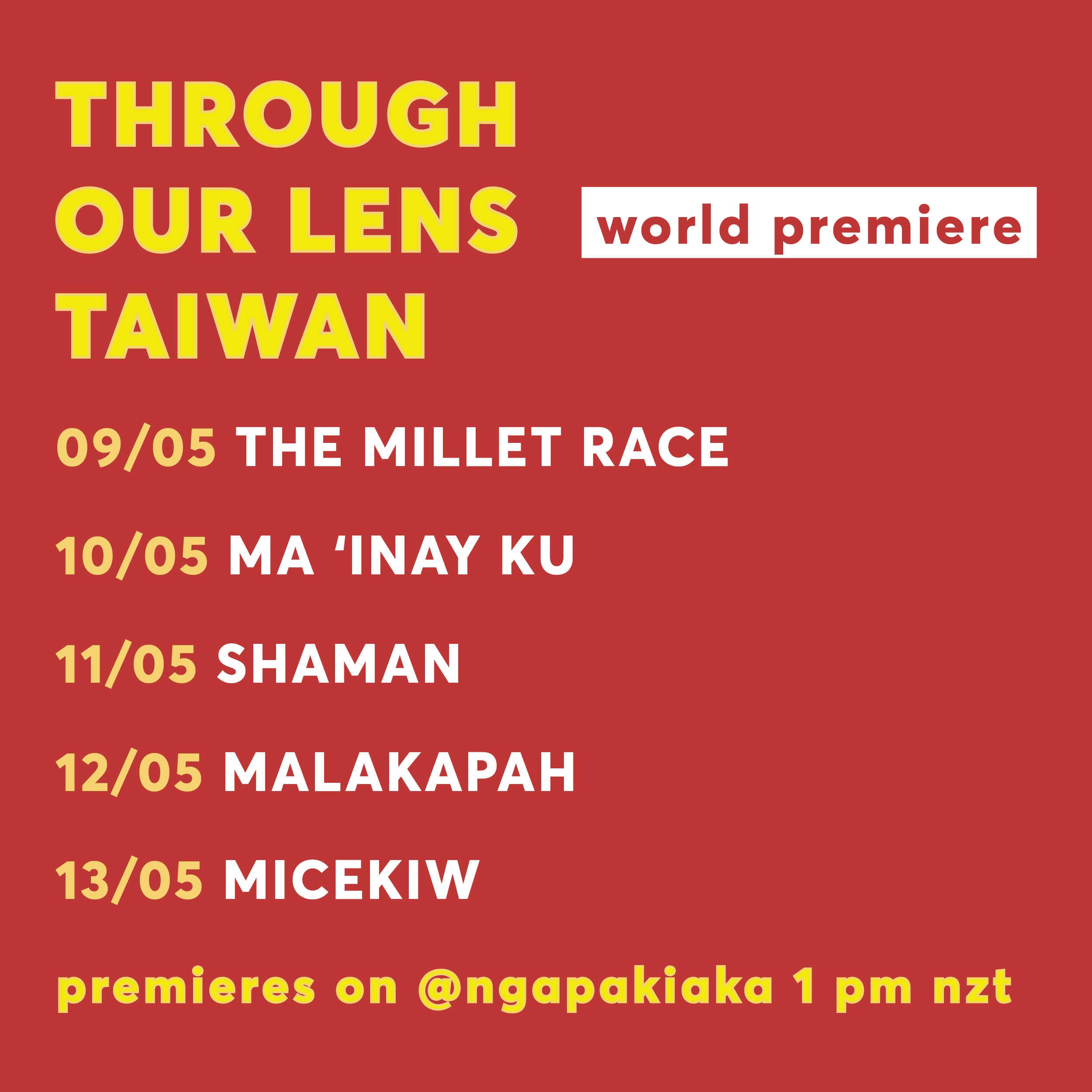 Through Our Lens is premiering online!
Ngā Pakiaka will take you behind the scenes of each workshop before premiering the films made in each location. This week we're in Taiwan where we were hosted by the peoples of Kasavakan and Dulan. 

Join us live on Instagram, Youtube and Facebook at 1 pm NZT for the next five days to premiere the films made in Taiwan!
Through Our Lens Taiwan was made possible with the support of  HTK Group Ltd, Te Puni Kōkiri, NZ Film Commission and Screenrights.