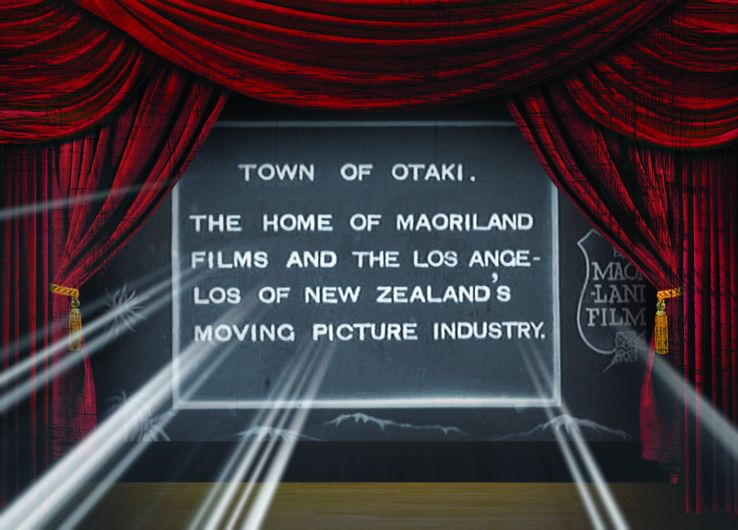 Our story begins with the founding of the Māoriland Film Festival in 2014 to celebrate Indigenous voices and storytelling in film and to uplift the perspectives and stories of Indigenous peoples. It is held in the Kāpiti Coast community of Ōtaki.
Over the past six years, the festival has grown to be the largest presenter of Indigenous screen content in the Southern Hemisphere, with a year-round programme of events that include; industry focussed events, emerging technology (VR/AR/XR), lecture series – NATIVE Minds, sound and stage performances, a full visual arts programme – Toi Matarau and more.
These activities were enabled through the establishment of the Māoriland Hub – Ōtaki's largest building – purchased in 2017 by the Māoriland Charitable Trust – an independent Māori non-profit social enterprise mandated by Ngā Hapū o Ōtaki – the five sub-tribes of Ōtaki (NZ Charities Commission: CC53677). Māoriland exists for the social, economic and educational success of its community in Otaki through connection to the wider world of Indigenous creativity and innovation.
Ngā Pou O Te Whare 
Hou mai koe ki roto i te whare kōrero o Māoriland. Ko tōna tāhuhu ko te iwi, ko te poutāhu ko te mana o te kupu, ko te poutuarongo ko te ira tangata. Kei waenga ko te poutokomanawa o te aroha noa. Ka mutu, ko ngā pou koko ka titi iho ki te whenua ko ēnei:
We bid you entry into our house of stories. The ridgepole is the people, the front post is the authority of the word, the rear post is the essence of our humanity. Between them, we find the support pillar of love. The posts that anchor the corners to the land are these:
Celebration
Māoriland celebrates the rise of Indigenous cinema. It invites filmmakers from around the world to share their compelling big-screen stories with us, and with each other.
Inspiration
Māoriland upholds the mana and inspiration of our storytellers. We are guided by our elders, and taught by our children. The festival assists our community to expand their perspectives and connect with those from other cultures.
Respect
Māoriland is rooted in the traditions and language of the hapū and iwi of Ōtaki. It is our honour to extend manaakitanga to the many visitors to the festival.
Inclusion
Māoriland provides a portal to the Indigenous world for ALL people. It assists social cohesion, a sense of pride, and the informed well- being of our community.
Kāti. Tuia te kawa, tairanga te kawa, ko te kawa o te manaaki i te tangata tēnei ka poua nei.
Māoriland year round
The Māoriland Hub is a home for the Indigenous, a home for the arts, a home for ideas and conversations – he whare taketake, he whare tapere, he whare kōrero. It is open year-round in the largest building in Ōtaki Village showcasing Indigenous creativity and innovation through film, visual, music and performing arts, technology, kōrero and more.
Over 185 events have been held thus far at the Māoriland Hub (July 2019) making it a drawcard for visitors to the Kāpiti Coast.
The Māoriland Hub is also home to M.A.T.C.H – the Māoriland Tech Creative Hub, Toi Matarau Art Gallery and the soon to be opened Māoriland Filmmakers Residency.
A first for New Zealand, the Māoriland Filmmakers' Residency will host national and international Indigenous artists for three-month residencies. With hosted opportunities to connect with the larger NZ Film Industry and Māori filmmakers both in Wellington and around Aotearoa, these residencies will enable the artists to develop new work and/or complete film projects. Residents will also have the opportunity to share their skills and knowledge base, particularly with rangatahi participating in Māoriland projects. The Māoriland Filmmakers' Residency will be a refurbished four-room villa within the Māoriland Hub and will include an editing suite, office and living space.
Māoriland is unique in Aotearoa's Indigenous arts landscape as a year-round presenter with strong international Indigenous relationships and an established development pathway for young and emerging Indigenous storytellers. Māoriland has been recognised for two years running in the Wellington Airport Regional Community Awards in the Arts and Culture category for the Māoriland Film Festival and Māoriland Hub. In 2018 Māoriland Film Festival was a finalist in the NZEA – NZ Event Awards for Best Arts or Cultural Event. We are distinct from other major NZ Film Festivals as our focus is Indigenous screen voices with a particular interest in rangatahi Māori – Māori youth.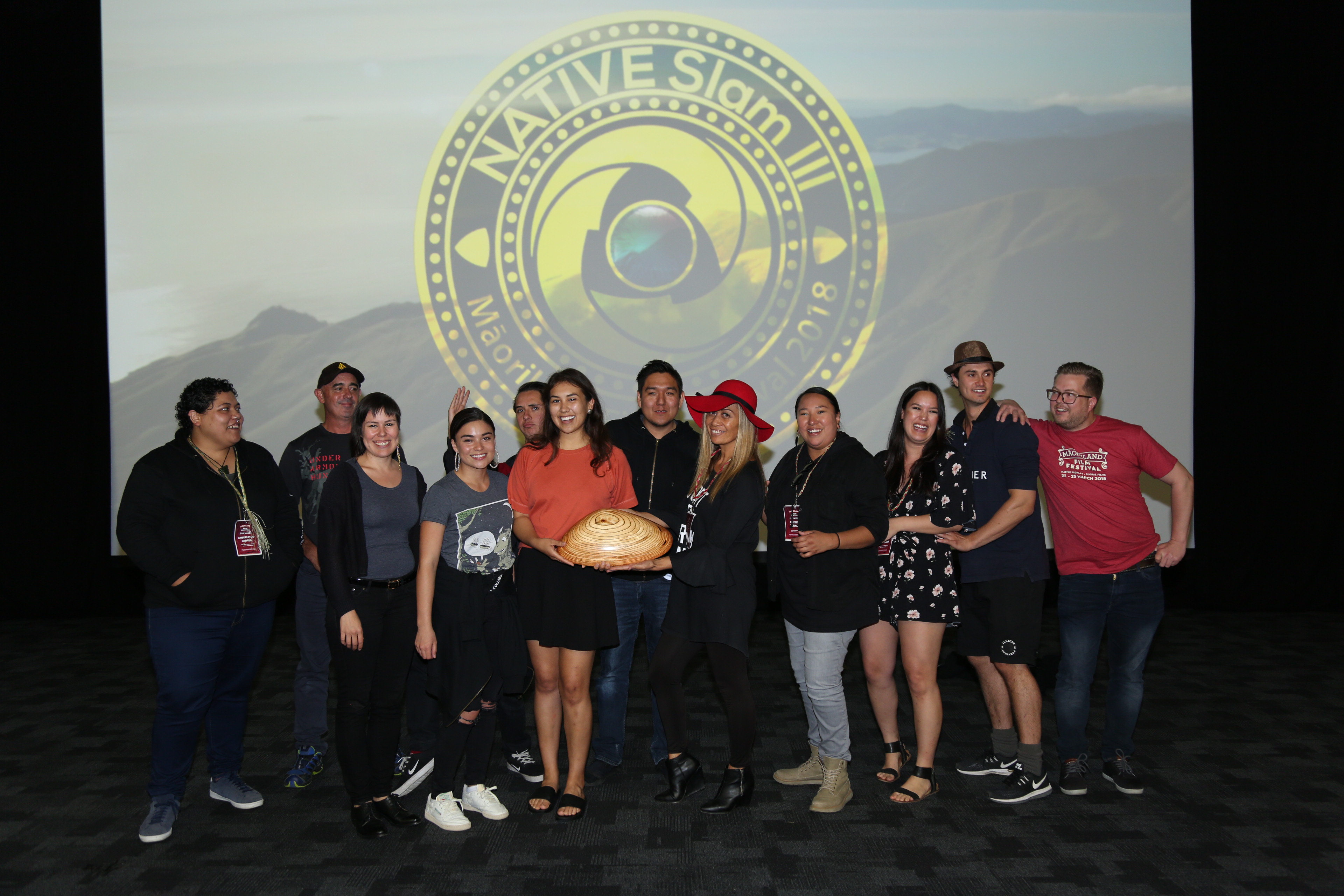 Māoriland is an advocate for Māori storytellers globally with meaningful partnerships across North America, Europe, Asia and Australia. Through Our Lens is connecting Indigenous rangatahi globally, enabling them to create screen stories from their perspective as Indigenous young people for the world. The NATIVE Slam is an international Indigenous collaboration challenge. Each year, in the days leading up to Māoriland Film Festival, Indigenous filmmakers team up in New Zealand to make a short film. A NATIVE Slam team is made up of one Māori filmmaker host and two international Indigenous filmmakers. They have just 72 hours and no budget. Since its inception in 2016, fifty-one Indigenous filmmakers have participated in the project with seventeen short films made that have played in film festivals around the world.
Māoriland is a member of the NATIVe – Indigenous Cinema market stand at the European Film Market (EFM) in Berlin that showcases market-ready feature films by Indigenous artists from around the world. This initiative is presented by Māoriland and 11 international partners including film festivals, film commissions, and film institutes.

The NATIVe Fellows Programme is an international professional-development opportunity for Indigenous producers to attend the European Film Market in Berlin with 1-2 market-ready feature film projects. The NATIVe Fellows programme is a rare fellowship/lab opportunity exclusive to Indigenous feature film producers or producing directors to have their project(s) promoted through the NATIVe Indigenous Cinema Stand and to participate in a curated programme for the producer to make the most of their time at the EFM.
We are committed to creating environments and presenting work that upholds the mana and inspiration of our storytellers – guided by our elders and taught by our children.
We respect our audience – Māoriland is rooted in the traditions and language of the hapū and iwi of Ōtaki.
It is our honour to extend manaakitanga to all who present their work and experience those presented within Māoriland.