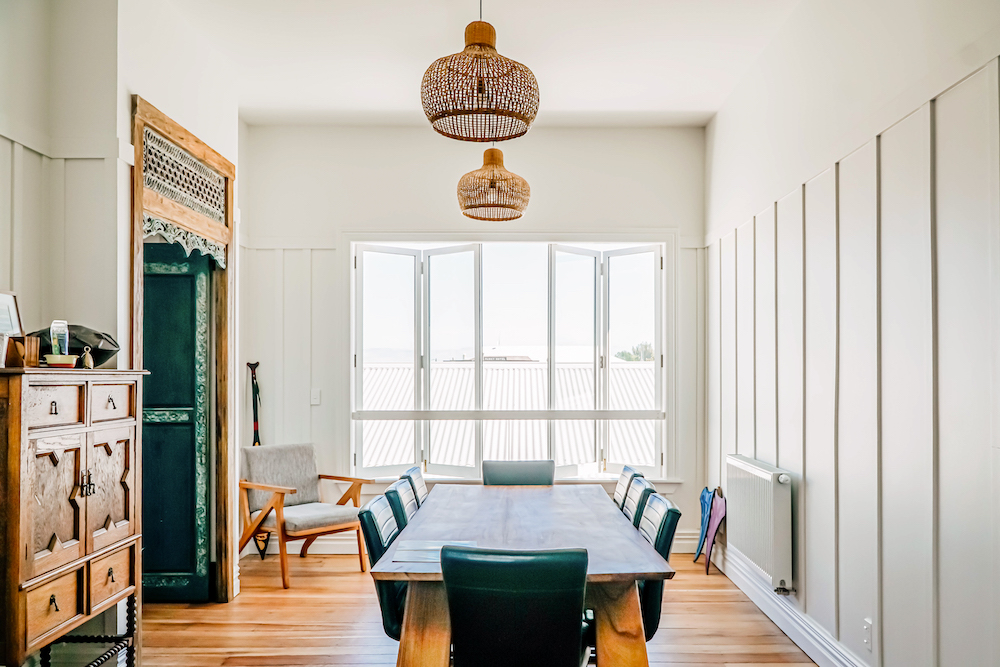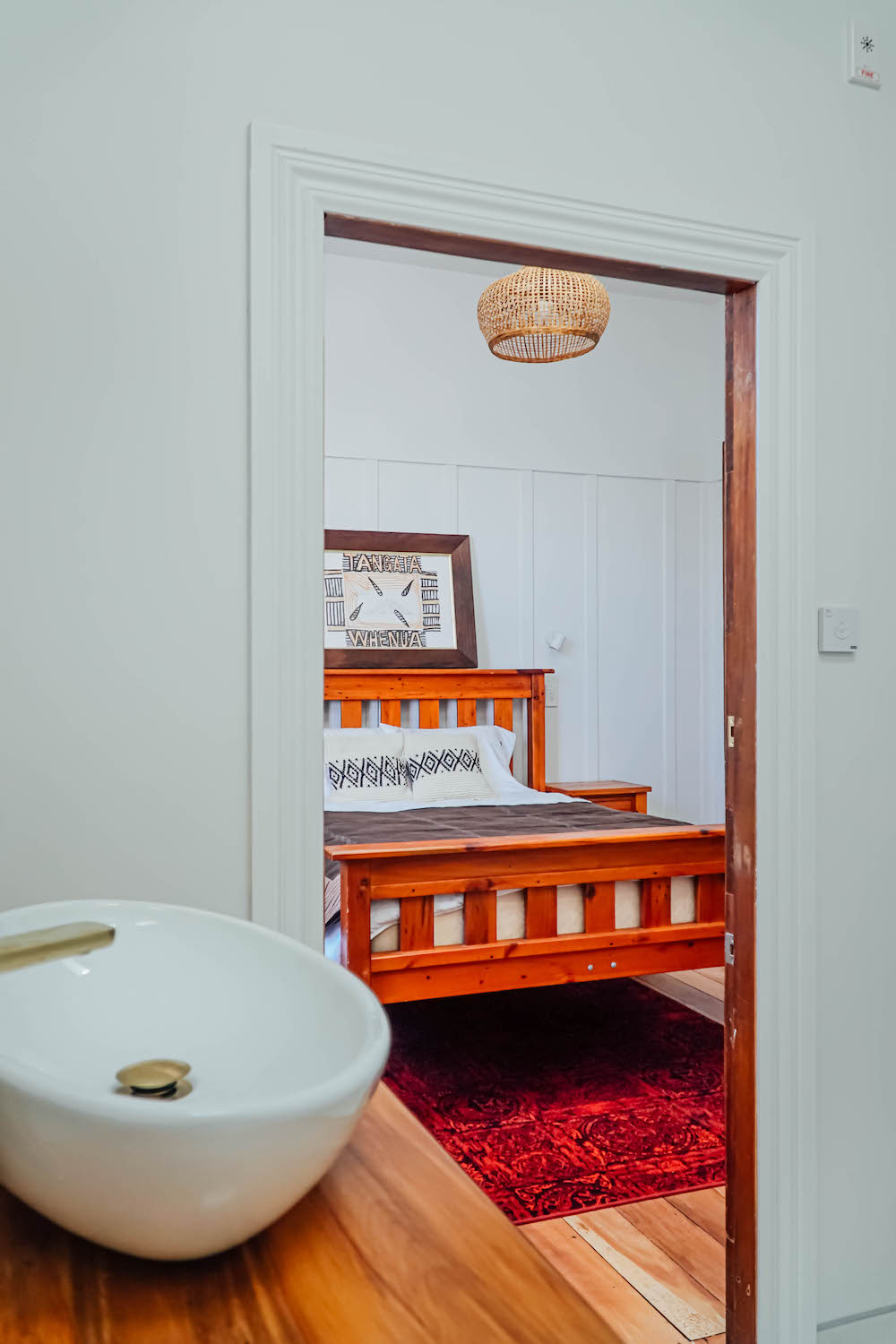 Māoriland Filmmakers Residence
The first residence of its kind for New Zealand, the Māoriland Filmmakers' Residency will host international and national Indigenous artists for up to three months at the Māoriland Hub in Ōtaki.
The Māoriland Filmmaker's Residency is a four-room villa within the Māoriland Hub. The Residency has been designed to be a place of retreat for busy creatives as they work towards their next project or complete work on existing ones.
The residency is supported by the Māoriland Charitable Trust. During their stay Indigenous filmmakers will be encouraged to collaborate with Māori filmmakers and other artists. The Filmmaker in Residence will also share their skills and knowledge through a series of masterclasses with Māoriland filmmakers particularly with rangatahi participating in Māoriland projects.
The first Māoriland Filmmakers Resident, Leah Purcell, took up residency at the end of 2022.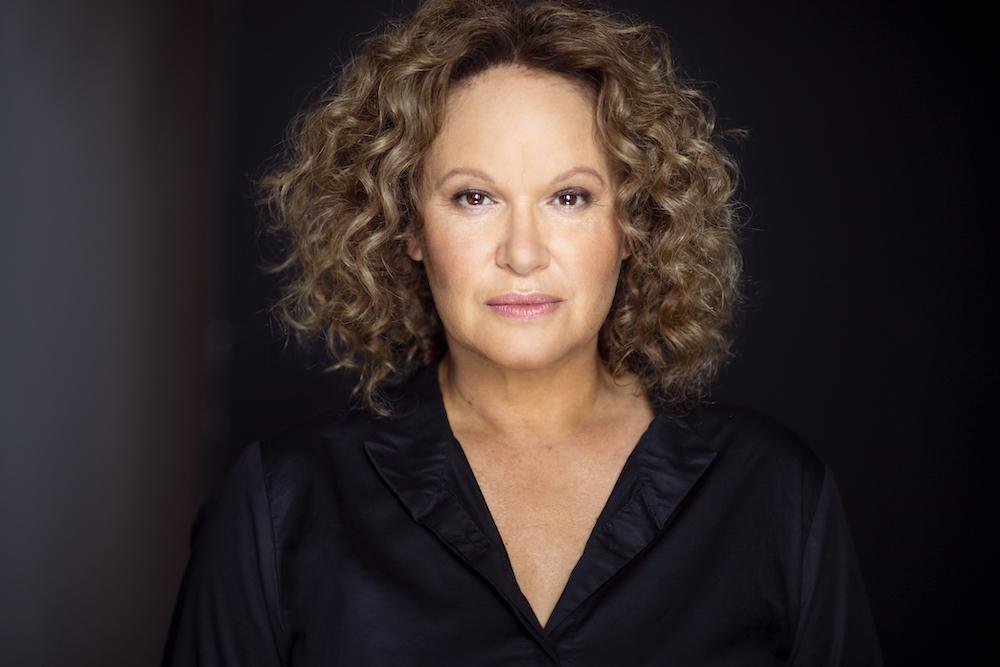 Māoriland Filmmakers Resident
Leah Purcell AM
2022 CREATIVE DIRECTOR, OOMBARRA PRODUCTIONS 
Leah Purcell is a proud Goa-Gunggari-Wakka Wakka woman born and bred in Murgon, Queensland. Leah is a multi-award-winning director, actor, writer, producer and showrunner. She has written and directed landmark film, TV and theatrical works such as; Box the Pony, Redfern Now, Cleverman, The Secret Daughter, My Life is Murder, The Twelve and The Drover's Wife.
She is an AACTA, Helpmann, The Deadly's, Australian Directors Guild, AWGIE, IF, AFI, Matilda and Logie award-winning and nominated artist for her outstanding work on iconic feature film, TV and theatre such as Lantana, Jindabyne and The Proposition; Police Rescue, Janet King and Wentworth; Box the Pony, The Story of the Miracles at Cookie's Table and The Drover's Wife.
Her writing has been recognised with NSW Premier's Literary Awards, a Queensland Premier's Literary Award, and the Victorian Prize for Literature. In 2017, she received the Sydney UNESCO City of Film Award and in 2021 was made a member of the Order of Australia for significant service to the Performing Arts, to First Nations Youth and Culture, and to Women.
Most recently, she was the 2021 Winner Asia Pacific Screen Awards Jury Grand Prize for her multifaceted role in her directorial debut, writer, producer and lead actor of the feature film, The Drover's Wife The Legend of Molly Johnson.
In April 2022 at the QLD Gala Industry Awards Leah was the recipient of the 2022 Chauvel Award for her contribution to Australian Film, TV and the Arts, especially in the genre of Women's and First Nations storytelling. Former Chauvel Awards recipients have been Academy Award winner's Heath Ledger, George Miller and Dean Semler and Australian producer legends Jan Chapman and Sue Maslin.
Currently, Leah is starring opposite Sigourney Weaver in Amazon Originals, The Lost Flowers of Alice Hart produced by Bruna Papandrea and Made Up Stories, and in development on the premium limited series based on The Drover's Wife The Legend of Molly Johnson novel and film.
Story workshop hosted by Leah and Bain at Māoriland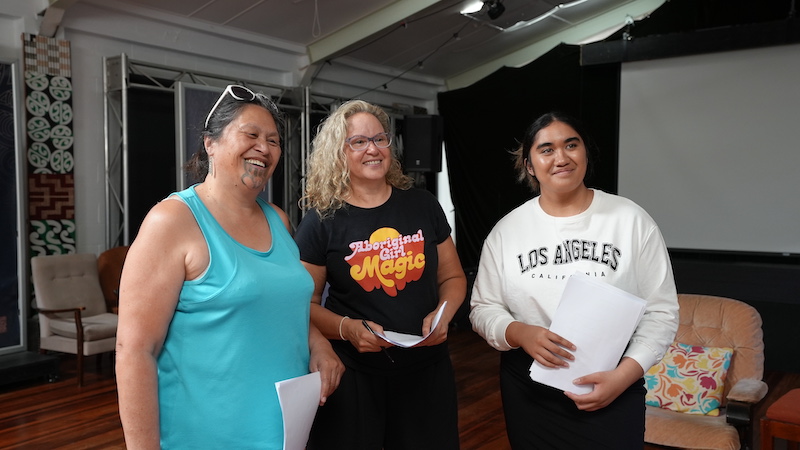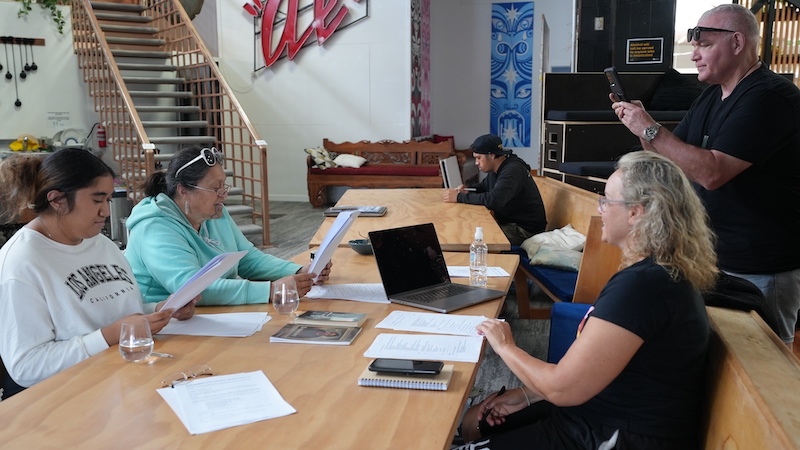 Leah and Bain at Māoriland Film Festival 2022