TĀRIA TAKU MOKO MĀORI
KI NGĀ KIRIATA O TE WĀ
EMBED MY NATIVE SOUL IN FILM
Māoriland presents, facilitates and supports Māori and international Indigenous filmmakers and creatives.
We exist for the social, economic and educational success of our community in Ōtaki through connection to the wider world of Indigenous creativity and innovation.
Māoriland Charitable Trust owns and operates the Māoriland Hub year-round,  a centre for excellence in film and creative arts and home to Toi Matarau Gallery.  
He whare taketake – a home for the Indigenous
He whare tapere – a home for the imagination
He whare kōrero – a home for conversation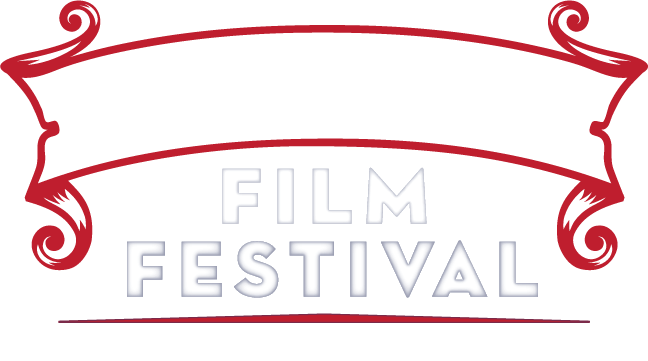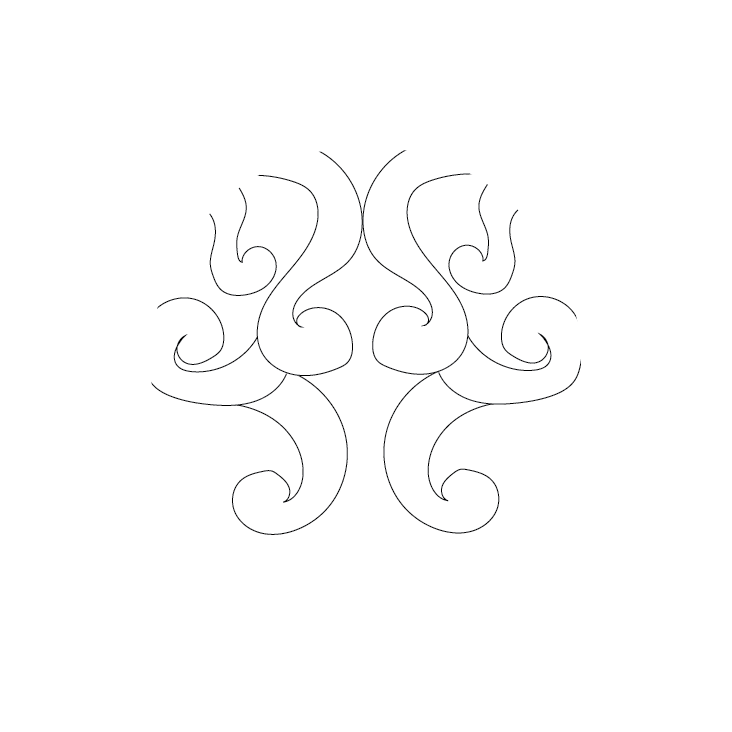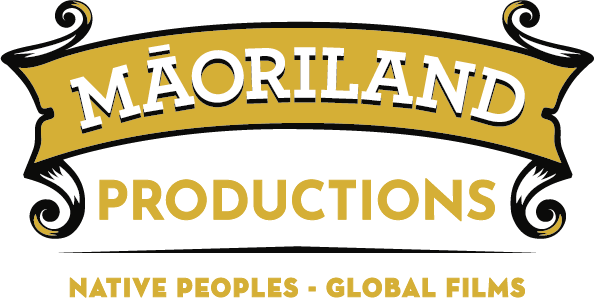 MĀORILAND IS BACK ON FOR 2020
SEPTEMBER 24 – 27, ŌTAKI
Māoriland Film Festival
Each March the Indigenous world comes together in Ōtaki, Aotearoa (New Zealand) to celebrate Indigenous screen storytelling at Māoriland Film Festival, the largest Indigenous film festival in the Southern Hemisphere.
Māoriland Film Festival was founded in 2014 to celebrate Indigenous voices and storytelling in film from Ōtaki, Aotearoa. We exist to uplift the perspectives and stories of Indigenous peoples.
Over the past six years, the festival has grown to be the largest presenter of Indigenous screen content in the Southern Hemisphere with a year-round programme of events.
Māoriland Hub
The Māoriland Hub is a home for the Indigenous, a home for the arts, a home for ideas and conversations – he whare taketake, he whare tapere, he whare kōrero. It is open year-round on Ōtaki's Village showcasing Indigenous creativity and innovation through film, art, technology, kōrero and more.
A drawcard for visitors to the Kāpiti Coast, the Māoriland Hub is a vibrant space to create, learn and be inspired.
TOI MATARAU
Toi Matarau is a Māori art gallery located within the Māoriland Hub in Ōtaki Aotearoa. At Toi Matarau the artist is part of a Māori collective encompassing disciplines both traditional and contemporary.  It is a space where the art of tamariki is proudly displayed alongside some of our most venerated Māori artists.
The Māoriland Hub is a whare tapere – a home for the Indigenous, a home for the arts, a house of inspiration and storytelling where economic, social and cultural wellbeing is supported. 
Te Uru Maire
The Māoriland Rangatahi Strategy
"Te Uru Maire" unites film, creativity, innovation and technology to develop rangatahi for the future of work as story leaders, creatives and entrepreneurs.
By enabling rangatahi (youth) to have access to the tools and skills to create their own stories the MCT is empowering rangatahi Māori to have tino rangatiratanga over their own voice and be part of the collective Indigenous narrative worldwide.
Te Uru Maire is connected to industry with tangible pathways into high value creative work. In this way rangatahi Maori can contribute to the wellbeing of their whānau and wider community with an underlying commitment to tackling social and environmental issues for the benefit of the planet.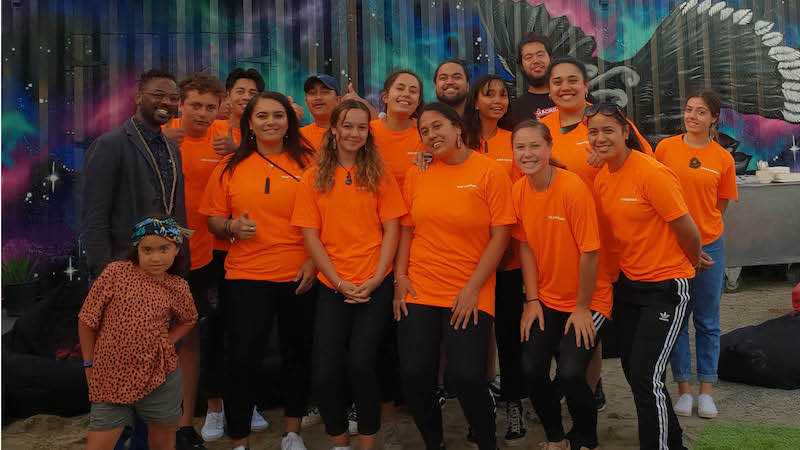 Ngā Pakiaka
Ngā Pakiaka is the rangatahi leadership group of the Māoriland Charitable Trust. They are the centre of the Te Uru Maire – the Māoriland Rangatahi Strategy and are responsible for the Māoriland Rangatahi Film Festival – the rangatahi programme of the largest Indigenous Film Festival in the Southern Hemisphere.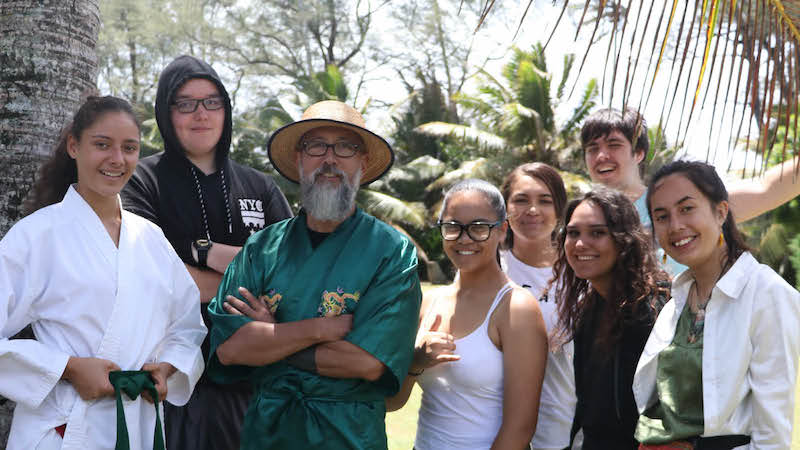 Through Our Lens
Through Our Lens is connecting Indigenous rangatahi globally, enabling them to create screen stories from their perspective as Indigenous young people for the world.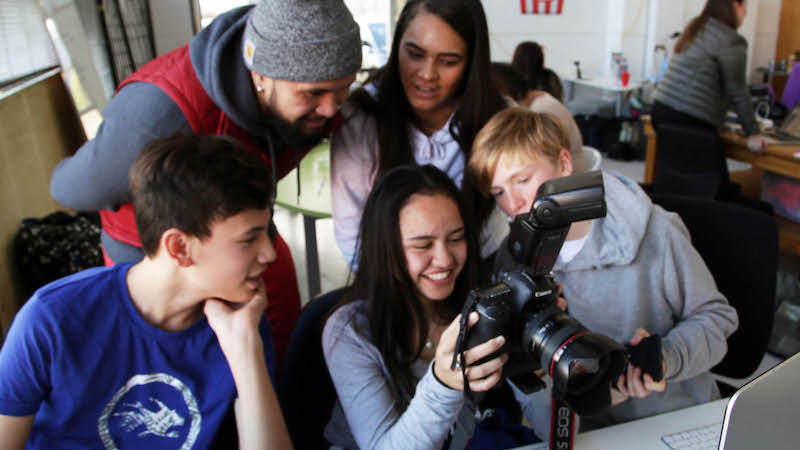 E Tū Whānau Rangatahi Film Challenge
The E Tū Whānau Rangatahi Film Challenge is an opportunity for rangatahi up to the age of 24 to create films that present their perspective as young people in Aotearoa.
It's about empowering rangatahi to tell their own stories through film.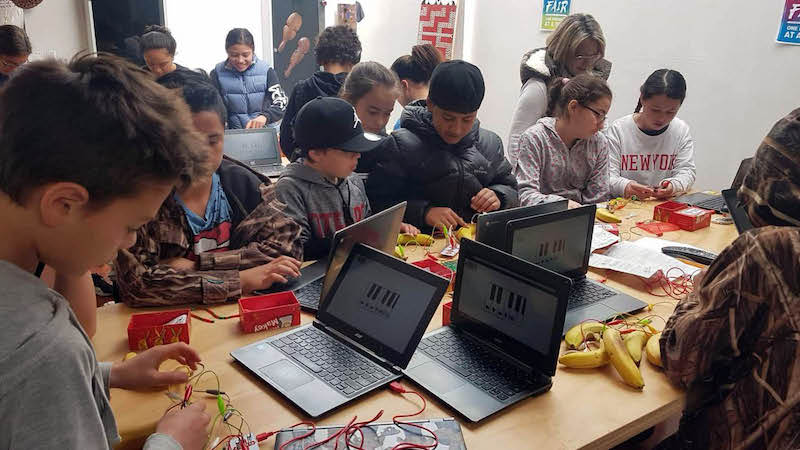 M.A.T.C.H – Māoriland Tech Creative Hub
A tech-creative learning centre that is supporting rangatahi in Ōtaki and the Kāpiti Coast to become creative tech leaders by providing training, mentorship and industry-led opportunities for rangatahi to pathway towards high value careers as the producers, developers and thought-pioneers of the future.
Māoriland Productions
Developing the work of Indigenous filmmakers in Aotearoa and across the Indigenous world.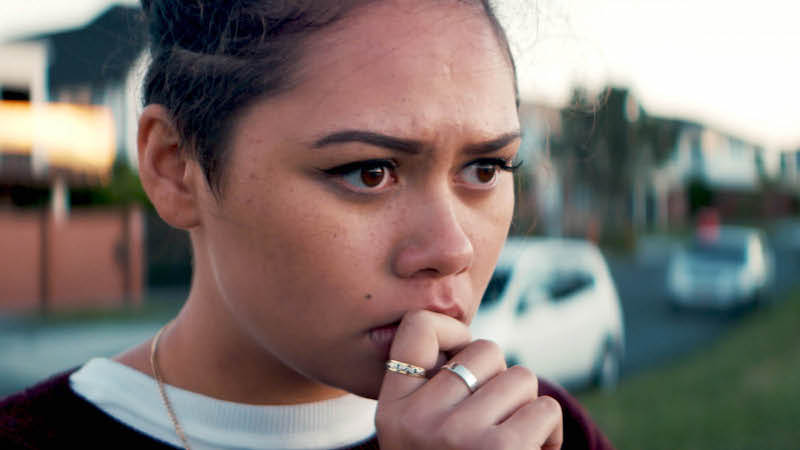 NATIVE SLAM
An international Indigenous collaboration challenge where Indigenous filmmakers come together in New Zealand to make a short film in just 72 hours. 
The NATIVE Slam is proof that when indigenous creatives collaborate magic happens.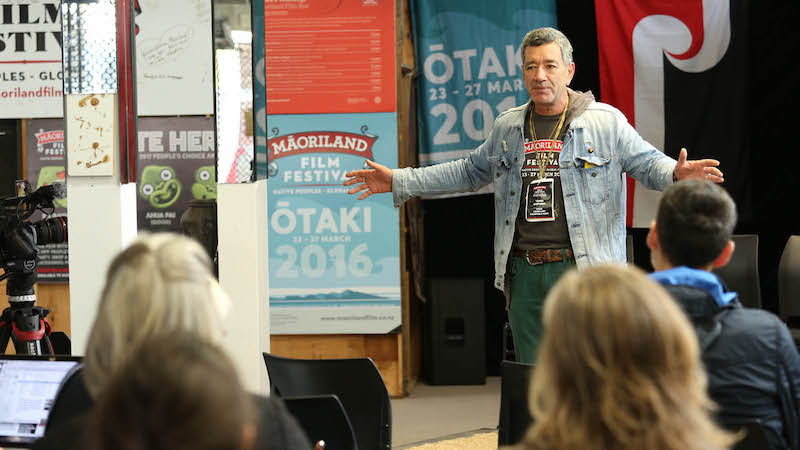 NATIVE MINDS
NATIVE Minds is a series of interactive discussions that examine how Indigenous thinking shapes our existence, and our view of the world.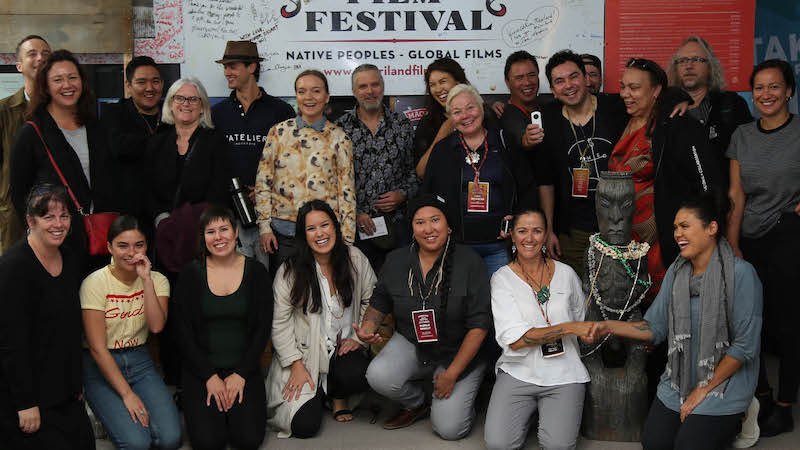 MĀORILAND FILMMAKERS RESIDENCY
A first for New Zealand, the Māoriland Filmmakers' Residency will host national and international Indigenous artists to develop or complete film projects. They will be encouraged to collaborate with Māori filmmakers and other artists during their residency.