Māoriland Charitable Trust
Tāria taku moko Māori ki ngā kiriata o te wā
Embed My Native Soul In Film
Aotearoa's International Indigenous Film Festival
June 29 – July 3 2022
Kāpiti Light Arts Festival
June 24 – July 23 2022
The Māoriland Hub is a centre of excellence for Māori Film and Creative Arts. It is a home for the Indigenous, a home for the arts, a home for ideas and conversations – he whare taketake, he whare tapere, he whare kōrero.

Open year-round in Ōtaki Village, the Māoriland Hub is a creative space that provides access to the creative arts including art, film, technology, music, dance, theatre and more.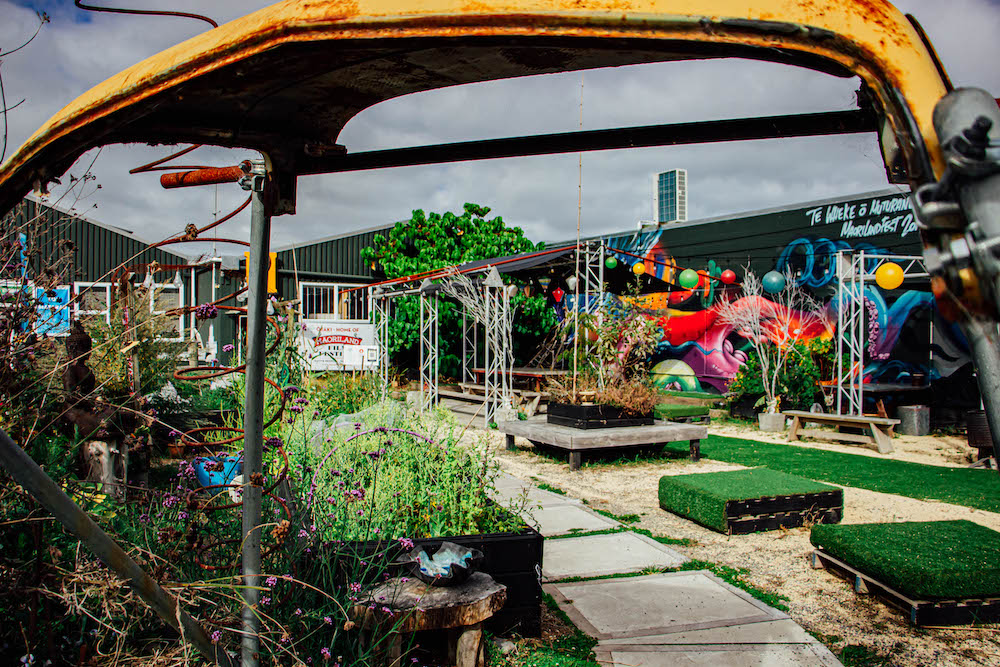 Experience Toi Māori from traditional and contemporary artists both emerging and established.  
Toi Matarau at the Māoriland Hub is a home for Māori and Indigenous artists to connect within a diverse community of like minded creatives.  Where visual storytelling continues to support and enrich social and economic well-being
Ngato Livingstone
Sápmi, January 2020
Despite being hella nervous, facilitating the workshop in Inari and being able to work alongside the Sámi rangatahi to tell their story, with our tools yet through THEIR lens, was an Indigenous collaboration I didn't realise I needed. Working alongside Inga and Sara was incredibly fun, learning about their experiences, seeing them dress in their gákti and watching their story playing out behind the camera lens only makes me wish we had the opportunity to create more films alongside the rangatahi there! Being able to sneak a glimpse in to te ao Sámi really put into perspective not only how great the Indigenous cultures are but also how similar we are #sámi time&maoritime. We also learned of the Sámi culture and kaupapa they have started up such as a Sámi youth magazine or how they keep their homes warm inspired me to start thinking of similar kaupapa we could do here in Aotearoa. 
Looking back on this trip I can say that it was peaceful standing on Sámpi. Breathing the cold air, letting the whenua mould my body and feeling the snow ache my hands with its coldness was a very grounding and exhilarating experience. It allowed me to think deeply about myself and helped bring about realisations which motivates me to seek improvement within my skills. Better yet, the most memorable moment of this trip was how big the hearts of the Sámi people were. When we went snowmobiling I was always asked if I was okay and warm, Lisa doubled up the reindeer skin for myself, Anna lajla made sure we all had wool scarves and even gave her socks up to make my feet warm. We also gained the opportunity to try their traditional reindeer soup and I have been craving Anne Lajla aunts soup ever since we left. Despite being shrouded in cold, being amongst the Sámi people truly made this experience warm which is something I'll forever hold with me.
Oriwa Hakaraia
Sápmi, January 2020
Going to Finland was the opportunity of a lifetime. I met so many amazing people, and learnt more about the Sámi culture. Working alongside Venla and Iia was so inspiring for me. They had such a special bond, and a powerful story in which I had the honour of putting to camera. As much as it was challenging working in the cold, being surrounded by snow was also a source of energy for me. Being in such a beautiful and creative environment was beyond amazing, I felt like I was living in a dream. 
I have so much love for Sámi people and their culture. Their hospitality and kindness really hit home for me, and I know that my peers would agree. Their love for their landscapes, and their knowledge of their ancestors was truly mind blowing. I learnt so much from them, and learnt more about myself and my own potential. Truly the trip of a lifetime.
Kate Penese
Sápmi, January 2020
~Tuutawa te mauri o te whenua
Tuutawa te mauri o te wai
He kahuu piitongatonga
Hei raupii waiuu tangata Whenua~
Big mihi to 'Māoriland, Through our Lens' for bringing me along this awesome journey to teach Indigenous youth to put their unique stories into film.
I was fascinated about the Sámi culture and the people. We are much alike. They are the ones that stood out for me. And I'm very happy that we got to meet and be around them, I felt I was around 'real' people.
And another big mihi to Sunna for supporting and taking care of us all, very much appreciated️. And to Inga and her whole family for honestly everything! 
Very thankful for them looking after us. Big alofas to them. Seeki uce!
The workshop was awesome! Got to meet everyone, taught them our games from home, Pukana & Pako. It was really cool seeing them trying to do the pukana! Bleh! I had soo much fun. I enjoyed being with the children, Ainomaija Mäenpää 13yrs, Aino Huokonen 11yrs, Mitja Saari 12 yrs, Jussa Koskinen 11yrs, Emmi Kantola 11yrs, they're cheeky. The challenge was the language barrier, lucky there was a teacher 'Iiris Mäenpää' who helped translate the korero between me, Luke and the children. The weather.
 I do miss the snow in Inari & Kautokeino, But I love the hot sun and the ocean breeze in the Hokianga.

Ngā mihi nui,
Kate Rennie Wikaire Felise x
Luke Moss
Sápmi, January 2020
Ka tau haa, ka whakatau haa te poo e tuu nei,
Ka tau haa, ka whakatau haa te huka e takato nei,
Ka tau ha, ka whakatau haa te whenua o Ngai Sámi,
Negative 30 degrees celsius in a big puffy jacket, thick pants and a beanie, the only time I thought I'd meet temperatures this cold is wearing white overalls and gumboots pushing carcasses around the chillers. Yet here I am, sitting on reindeer skins, in the frozen tundra watching Indigenous short films on a giant ice screen… I would try to pinch myself to wake up but my hands are wrapped three layers tight.
Sápmi, the Indigenous name for the lands of the Sámi people, was my home for two weeks. From the warming, spine tingling sound of joik'ing, that felt ever so spiritually familiar, to the bright contrasting kaakahu that clothed our tuakana from the Northa, each day felt like a movie. A journey of discovery! Learning about the tikanga and kawa of the lands, the creation story of the world from a Northern lens, the different kaitiaki of the land, and how the northern lights and the stars above are the biggest movie screen of all. But like any good film it wasn't as easy as the main character had hoped (DUN DUN DUUUN!) With a 12 hour time difference and only 4 hours of sunlight a day, let's just say it was hard to adjust! The workshop was a rollercoaster in itself and for me was the biggest challenge, working with four rangatahi that had little English was touuughhhhh! Heres me doing a young mihi in te reo Māori, you know the old "ka tangi te titi, ka tangi te kaka" sorta buzz, then I flip to english, whip out the old "Hello everyone, how are we going today?!?!?" and holly hacka, you could've heard a snowflake drop, as I quickly realised that most of the rangatahi would have had a better chance of mauri ora'ing my tihei then understanding fully what I was saying. With microphone batteries dying in seconds, cameras at the brink of freezing point, and the youth trying to understand my made up sign language it made for the best film workshop that I have ever been a part of! The struggles of the cold and the challenges of language enabled the connection of two Indigenous iwi from the opposite side of the world, enabling us Indigenous rangatahi tell our stories, through our lens!
I was asked if this was a once in a lifetime opportunity? At first my instant answer would obviously have been yes.  Never have I ever thought I'd be traveling halfway around the world to experience, share and create Indigenous stories! But my answer was No, this was not once in a lifetime because I know I will return. Because.. The Tundra… it calls me…
I've been staring at the edge of the Tundra, for as long as I can remember, never really knowing why…
I thought it was fitting to end my story like this as many times the Saami youth would be speaking there reo while looking at me, I wouldn't understand any word they said except for one… "Maui" … and then they would giggle! 
Until we meet again my friends of Ngai Sámi,
Turou, turou, turou Hawaiki!
Aydriannah Tuiali'i
The most challenging yet most rewarding aspect of the TOL workshops was making sure that the traditional stories of each community were told correctly and truthfully through their lens and from their encounters. This meant treating each story with care and respect throughout the entire filmmaking process – from sharing story ideas, to planning, filming, editing and executing. It was vital we acknowledged that we were guests on their whenua, and that we as facilitators were there to use our knowledge and skills in filmmaking to help them share their stories with te ao taketake. Although there was a distinct language barrier, the help of our amazing translator friends made communication a smoother and easier process during our time in Taiwan.
Developing the work of Indigenous filmmakers in Aotearoa and across the Indigenous world.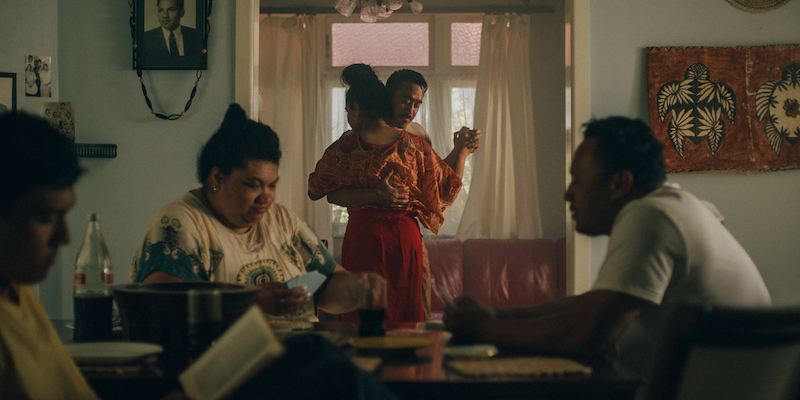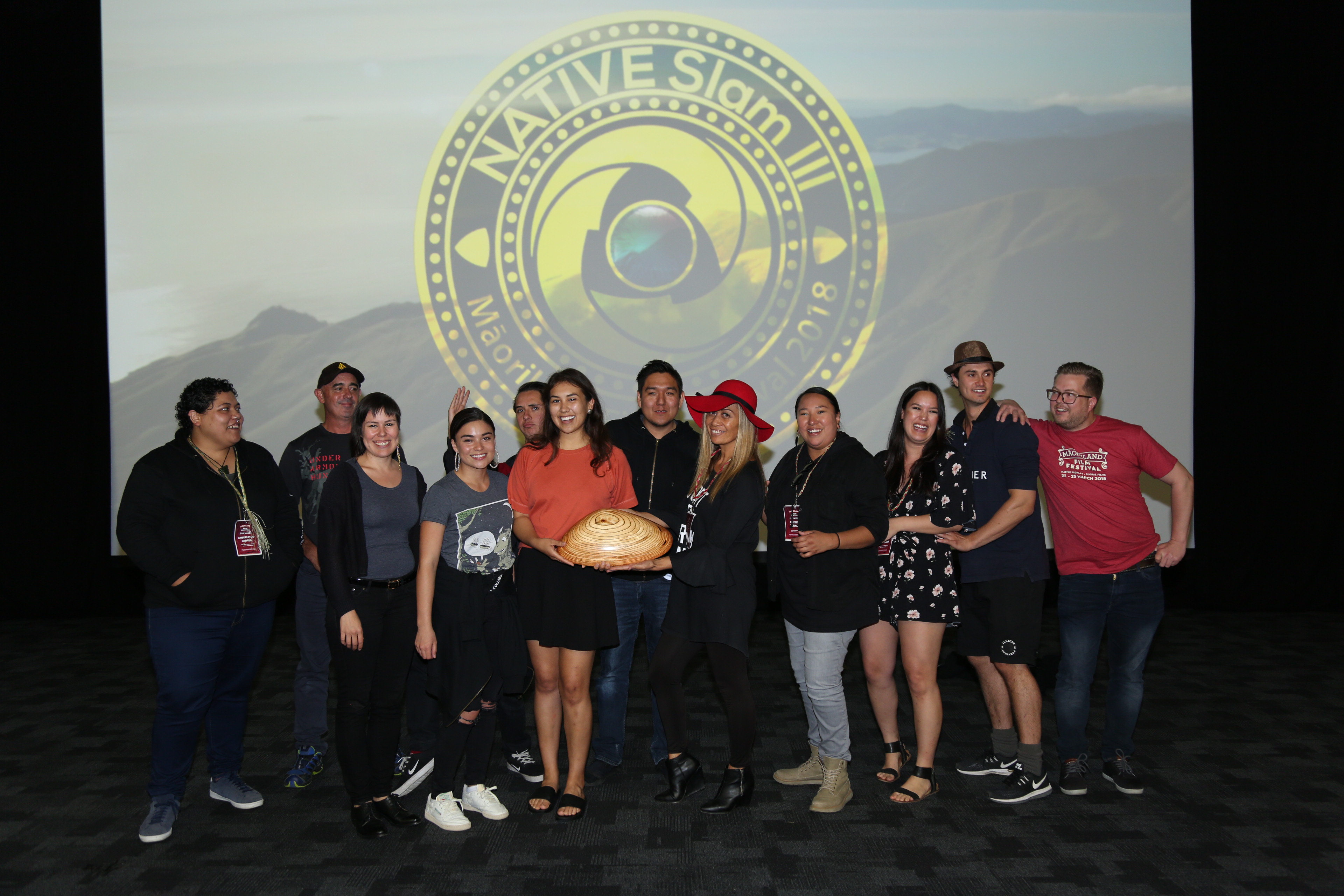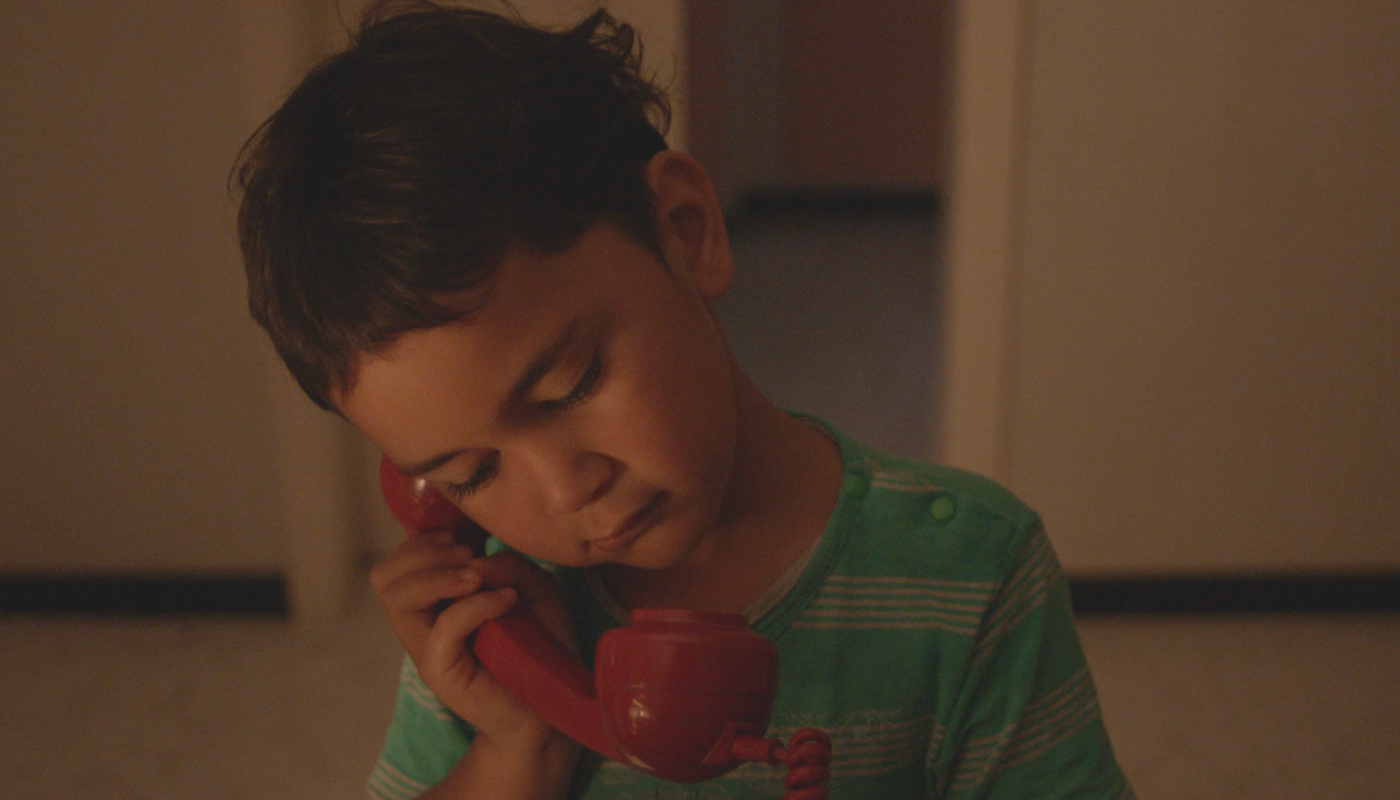 Māoriland Tech Creative Hub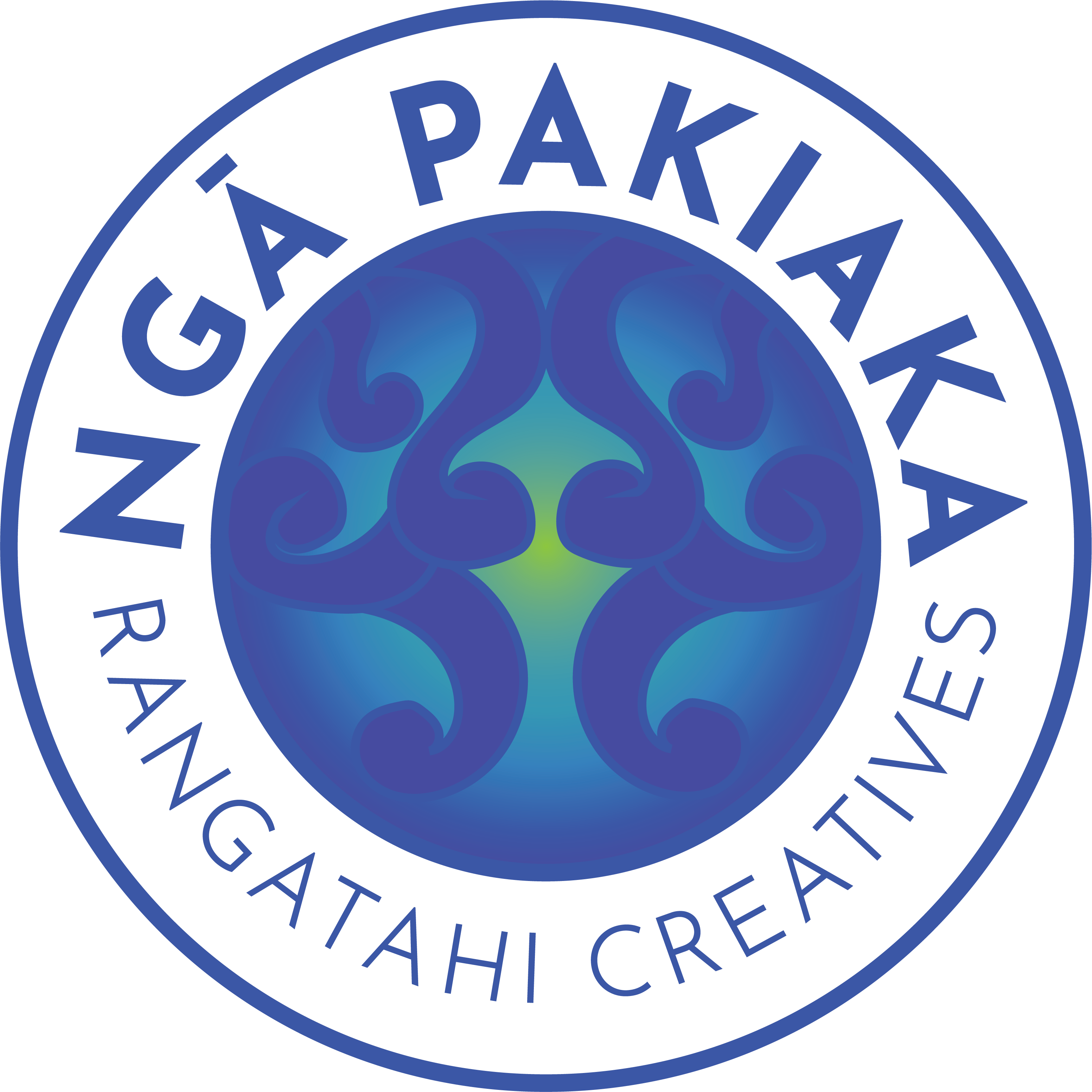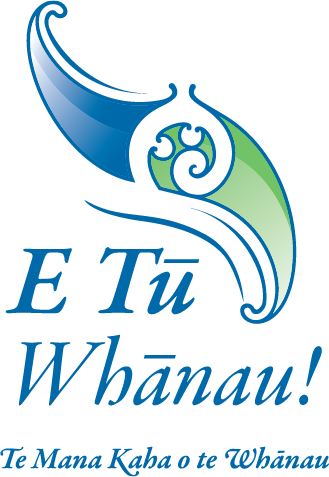 E Tū Whānau Rangatahi Film Challenge