Over five weeks in September and October 2018, Māoriland took 14 rangatahi filmmakers from Aotearoa to the Pacific where they facilitated filmmaking workshops for young people in Samoa, Hawai'i, Rarotonga and Tahiti.
The purpose of this mahi was to provide our rangatahi with an opportunity to push themselves, to upskill, to challenge each other and to share their skills with other young people throughout Te Moananui a Kiwa – to create new connections that would bind our upcoming filmmakers across our great ocean. And as a consequence, to better understand for themselves how we Māori are connected with the other peoples of the Pacific. 
Over the five weeks, our rangatahi worked with around 45 young people, creating 9 films. These films will premiere at the Māoriland Film Festival in 2018. They tell a wide range of stories, each infused with the flavour of the communities that they were born in. 
Below some of our rangatahi share their highlights from THROUGH OUR LENS.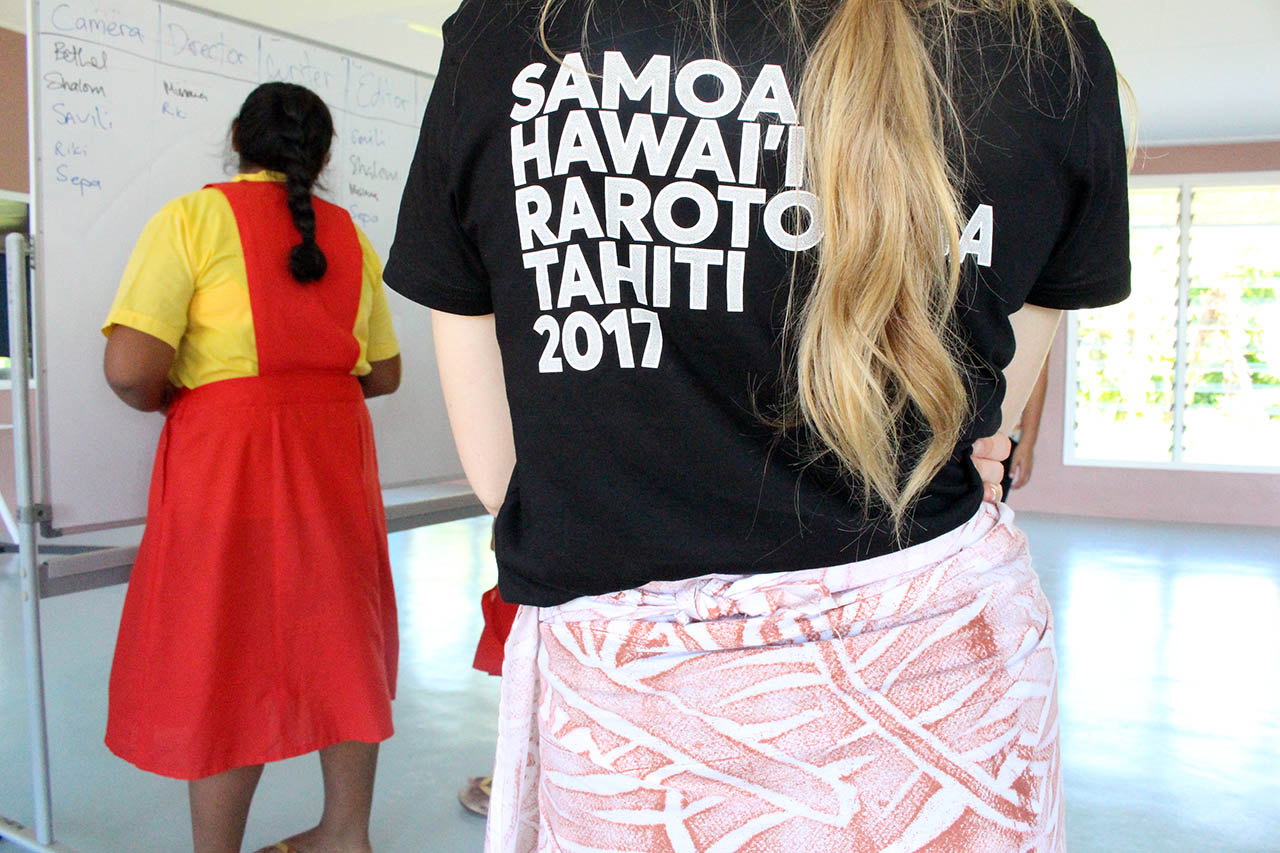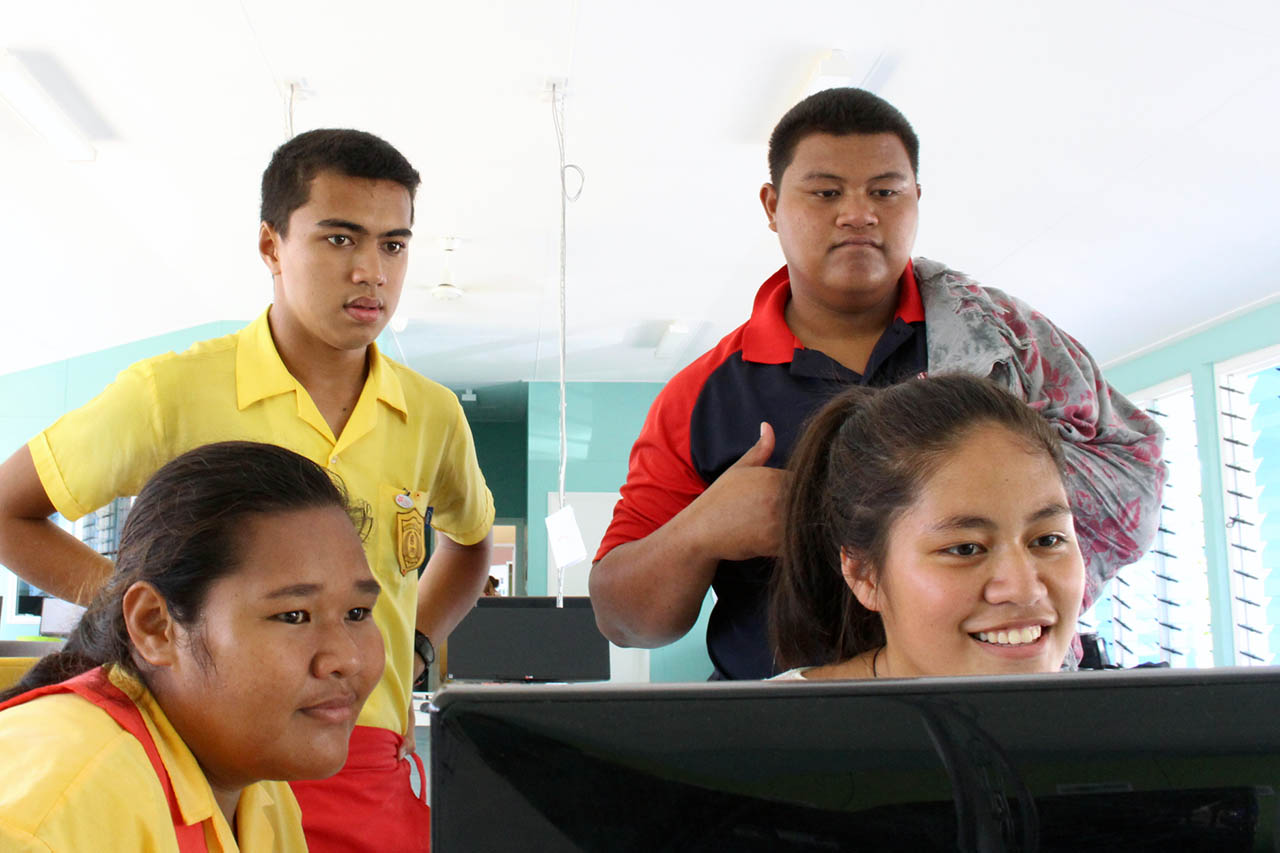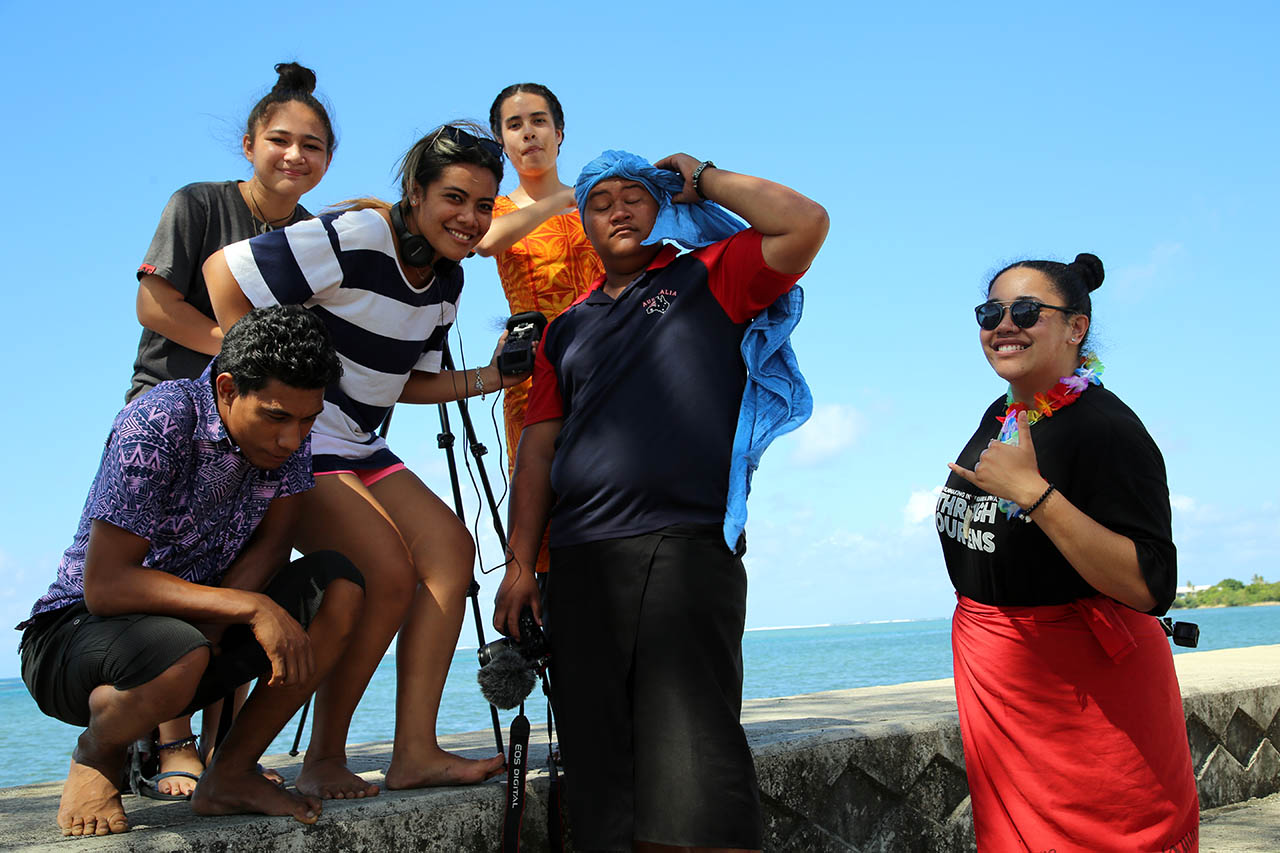 At first I thought I knew what Samoa was going to be like, Which as it turned out was completely different from what i thought it was going to be like. For starters I thought it would be a lot more Americanised?, more hotels, fast food chains etc. There were some places that were like this but most of it was – not exactly behind the times but natural and peaceful. People lived in open homes, the beaches were spared from shops and hotels and where ever you went there were forests, wildlife, and overall beautiful scenery. It made me think what New Zealand would be like if we had stood our ground and kept our country a little bit more the way it was.

 

When we first arrived to Samoa, I felt that we in New Zealand were lucky and privileged to be a part of this modern world. For example we have cities with lots of shops and fast internet. But the more I looked around I realised that even though we were more fortunate to have fresh water and possibly less poverty (Even though that could be debated) But Samoa has just as many things to be proud of. They had preserved the natural beauty of Samoa – Keeping their forests and beeches clean, the air is so clean and the stars at night are amazing. They have kept important parts of their culture – like wearing lavalava is just a part of everyday life not something they do for special occasion, or something to be put on display. Everyone speaks Samoan as their first language, unlike NZ where most speak English as their first. But most of all The people of Samoa seem to be happy, just as happy as anyone else in NZ. I wonder if Samoa will always protect its natural beauty, and not fall into mainstream like a lot of the world today. But that's a story for another day. A film maybe. 

– Eva Hakaraia
It was a privilege to have worked with some amazing rangatahi from Samoa! The students we worked with had so much heart, solid story ideas, and so much passion for filmmaking. Some students had a cheeky, mischievous and infectious way about them which I was immediately drawn to and excited to work with, as a reflection of my own light-hearted and cheeky personality. All of the students we worked with had amazing spirit and were very hyped to learn about filmmaking and the skeletal framework behind the various roles of filmmaking. I learnt so much in the three days of working with them. I learnt what it means to be a part of a community. I learnt about the importance of acknowledging your tūpuna and the surrounding whenua particularly in Samoan culture, and I particularly learnt that things may not always go to plan, but that doesn't mean you give up. 

– Aydriannah Tuiali'i
Creating films with the students was such a gift. The random assortment of skills each of them brought to the table made it really fun to work out how best to utilize the snippets of technical knowledge that they had and create with them a cohesive final product. For example, by providence there was a 16-year old student who was interested in scoring films, and happened to be using the exact same software as me! It was fantastic to be able to share all of the tricks that I had learned in my years of using the program, and he actually taught a fantastic sidechaining trick that I'll take away with me for my next projects. 

– Nikau Wi Neera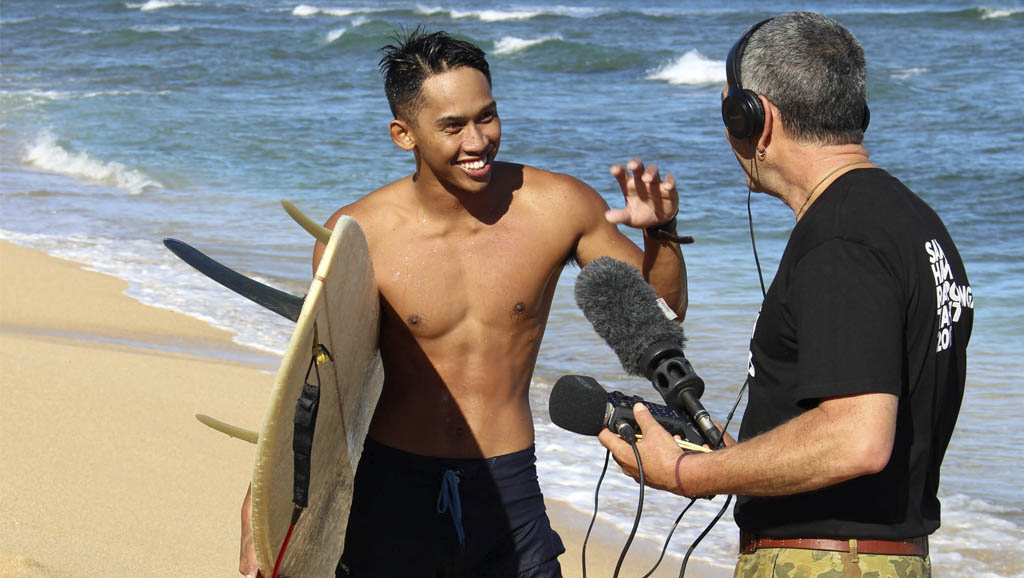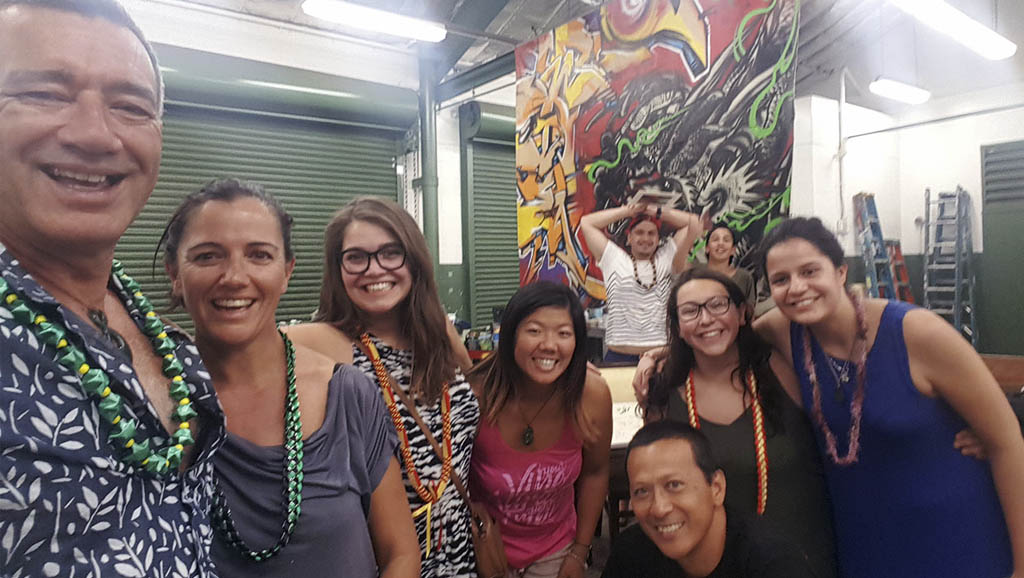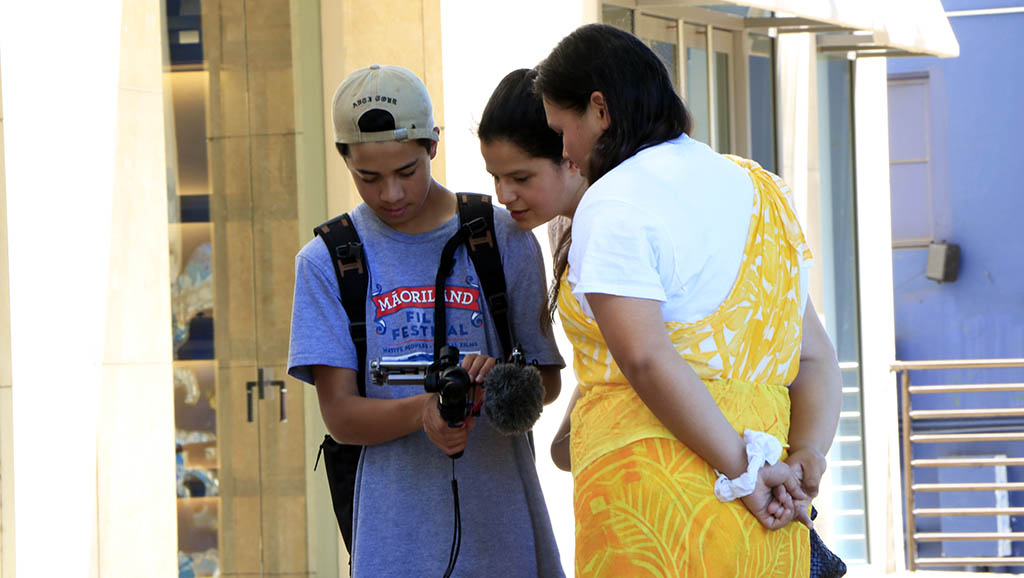 I was shocked by the culture difference in between the two countries both New Zealand and Hawaii. Even though we are so close in relation we are both very different. I didn't realise we were so culturally rich, in Tikanga, Reo, Pakiwaitara etc. So embrace as much culture as you can. This has set up some future goals for me, it has grown a hunger in me to embrace my culture and also the cultures of other motu around the world. One of my future goals now is to be able to help other motu embrace and learn about their cultures which results in them learning and embracing themselves.

– Philadelphia Kingsford-Brown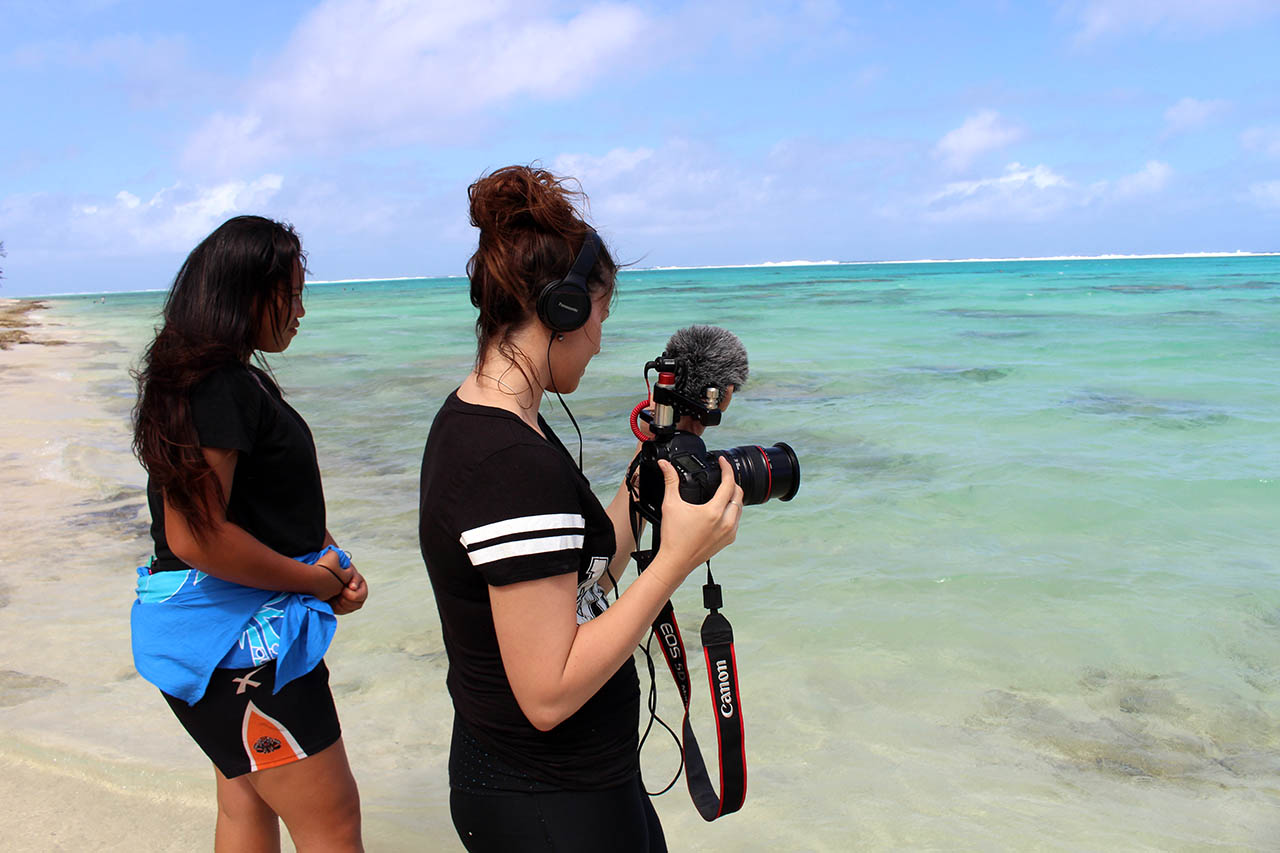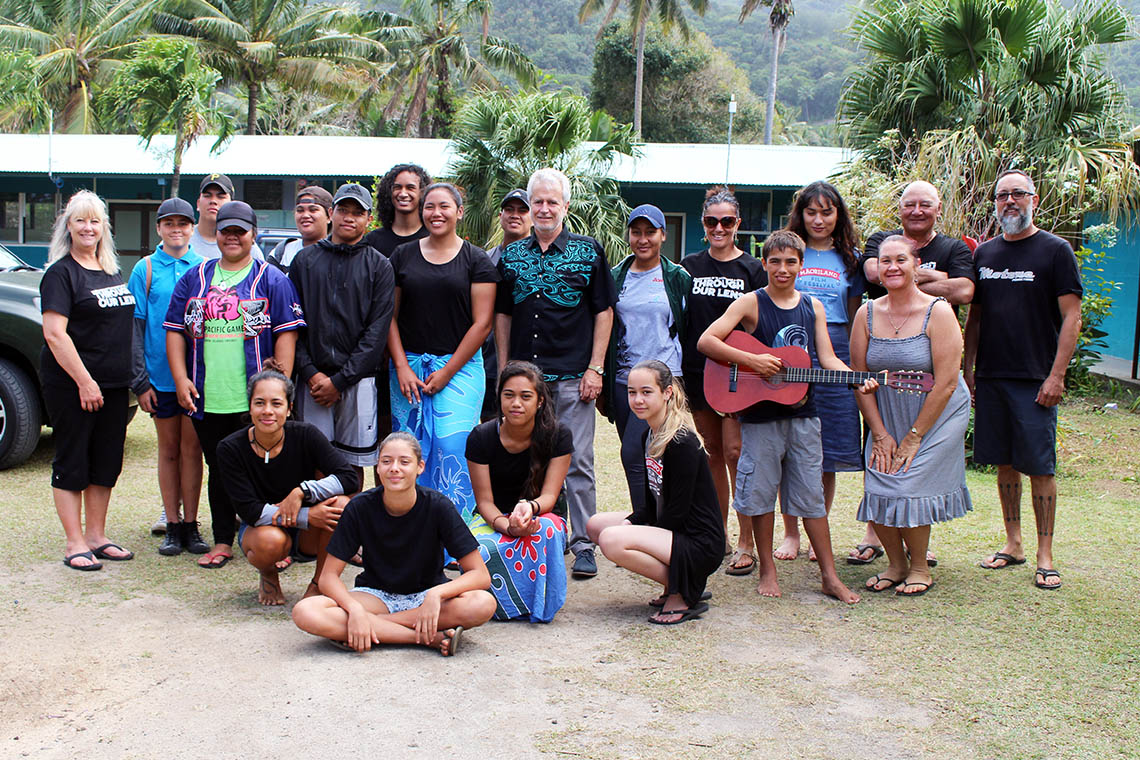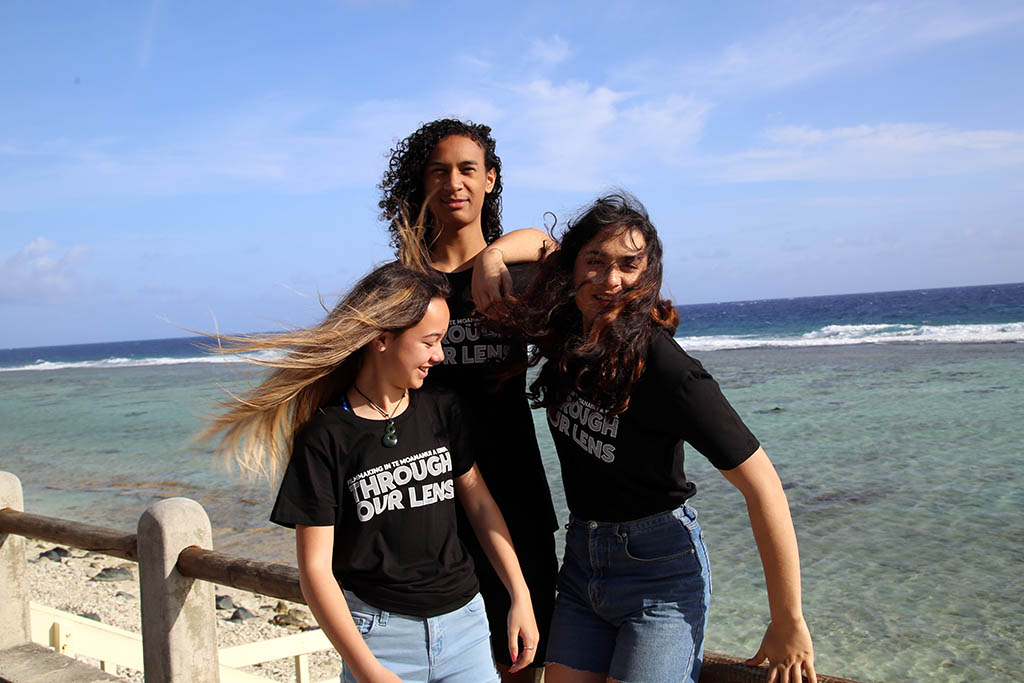 My highlight would have to be the amazing young people we got to meet. These kids were so full of life, so keen to learn and extremely accomodating. On our first night they took us out to dinner and by the last night they were crying and planning their next trip to NZ to see us. Every person that we worked with in the workshop is a world changer, there was so much life and potential between them all. This trip also opened my eyes to the access we now have to make and share our own stories through film, I learnt this at the T Fest which we attended whilst being over in Tahiti. It was incredible to watch the films of other young people who are passionate about inspiring and sharing their stories to others.

– Ariah Kapa
I expected to be heavily challenged with the supposed language barrier but was mistaken as the communication between us all was very efficient. It has taught me how immersed Tahitians are within knowing their language. This trip has influenced me to travel more but to also continually work on becoming fluent with my own language. Going to Tahiti has been one of the top moments of my year.

– Shaye Witehira
I expected the students of Tahiti to have very little experience in film, I knew they would have great ideas, but I was surprised how skilled the students were in audio, editing and camera. Some students had created films which surprised me more. A highlight for me, was seeing the joy on their faces. How in only 3 days we managed to connect with complete strangers purely because it was a safe environment, collaborative and everyone gave it their full attention. Tears were shed when we left, because of how we were all touched by the experience of creating amazing stories. I only wish we had spent more time with them. Hopefully I can go back with this same kaupapa, because I am enlightened and inspired to create films of my own. This project has unlocked a passion that I knew I had, I just needed a push, and a aeroplane ticket in the right direction. I think this trip was special, because we could work a completely different culture, they had similar stories to us, but were affected by it in a different way, which gave our stories a deeper and more rounded meaning. It was perfect.

– Sonny Ngatai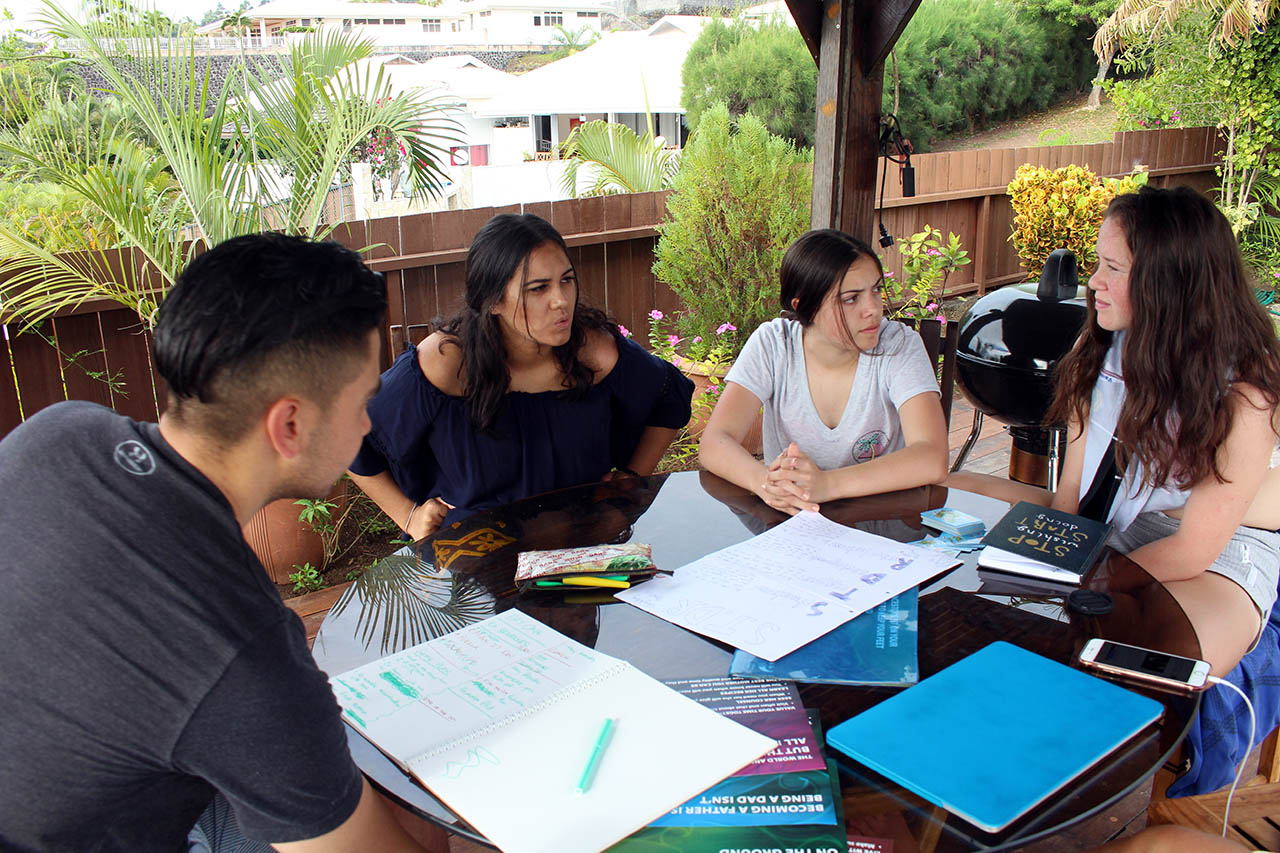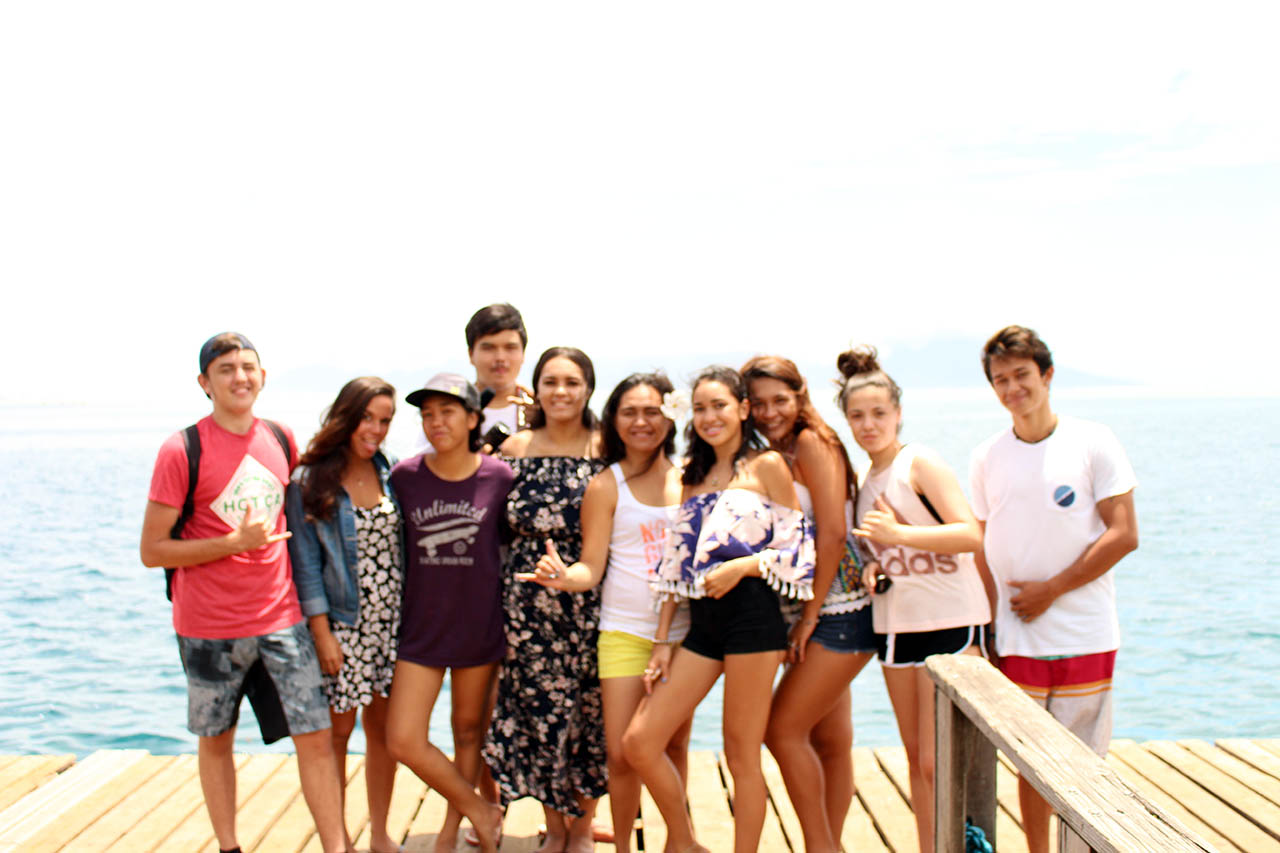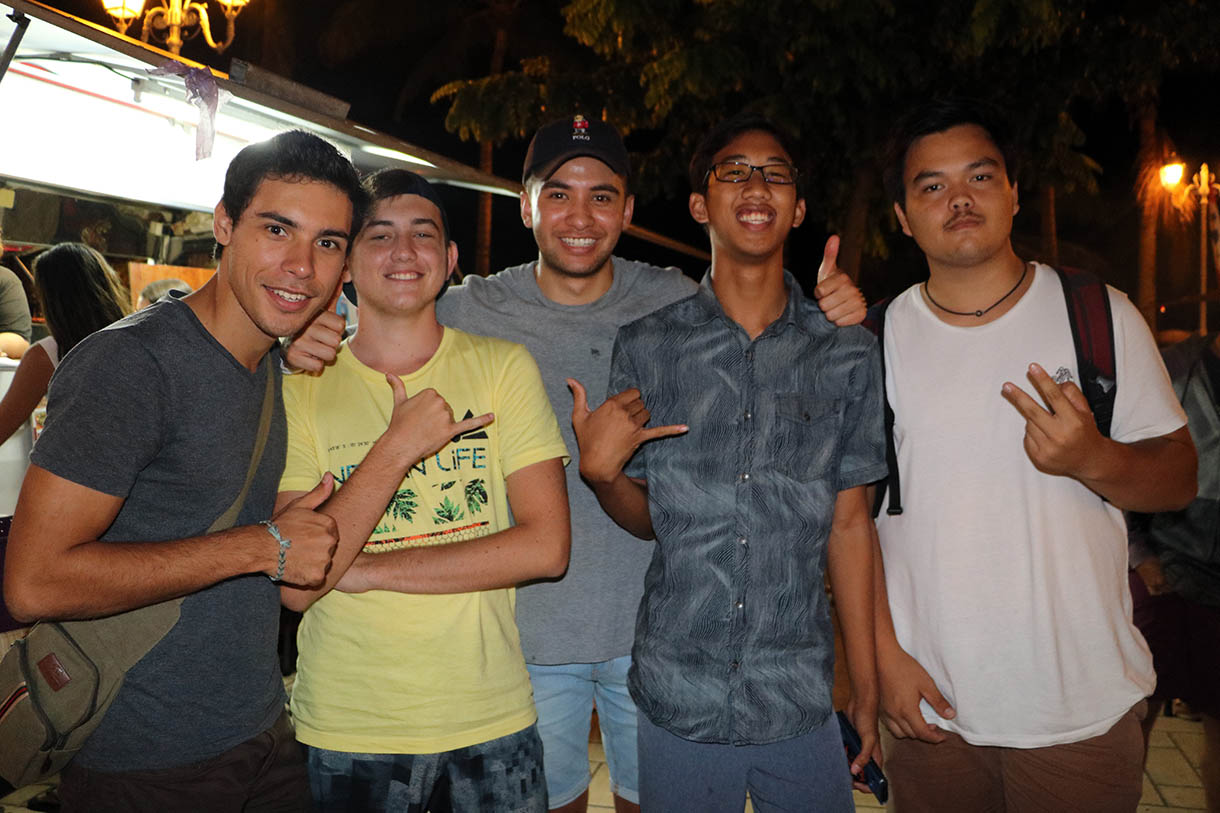 THROUGH OUR LENS WAS SUPPORTED BY