For our 2016 Rangatahi Film Awards we were thrilled to receive 12 films, of which 9 were screened. Once again, the calibre of filmmaking was impressive and we were delighted to see finished films from some of the schools who participated in Māoriland's E Tu Whānau Filmmaking Wananga (2015/16).
Our 2016 judges were filmmakers Tammy Davis (Born to Dance) , Mike Jonathan (Ow What! And Will Voight (Three Wise Cousins).
KAUPAPA
The E Tu Whanau Rangatahi Filmmaking competition invites rangatahi to submit films of any genre – documentary/ short drama/ animation/music video etc – that are aligned to, or based on, any of the following themes;
Being a Father is Easy, Being a Dad isn't.
Your Ancestors Sit on you Shoulders to keep your Feet on the Ground.
Leave Big Footsteps for your Children to Follow
The World and all things in it are Treasures. But the most Treasured of all is your Mother.
Kōrero awhi; Your words and deeds for today can make a difference for tomorrow
Aroha; Live life with a generous and humble spirit.
The rangatahi all were clearly inspired and used their  imagination to create a film that was a unique perspective!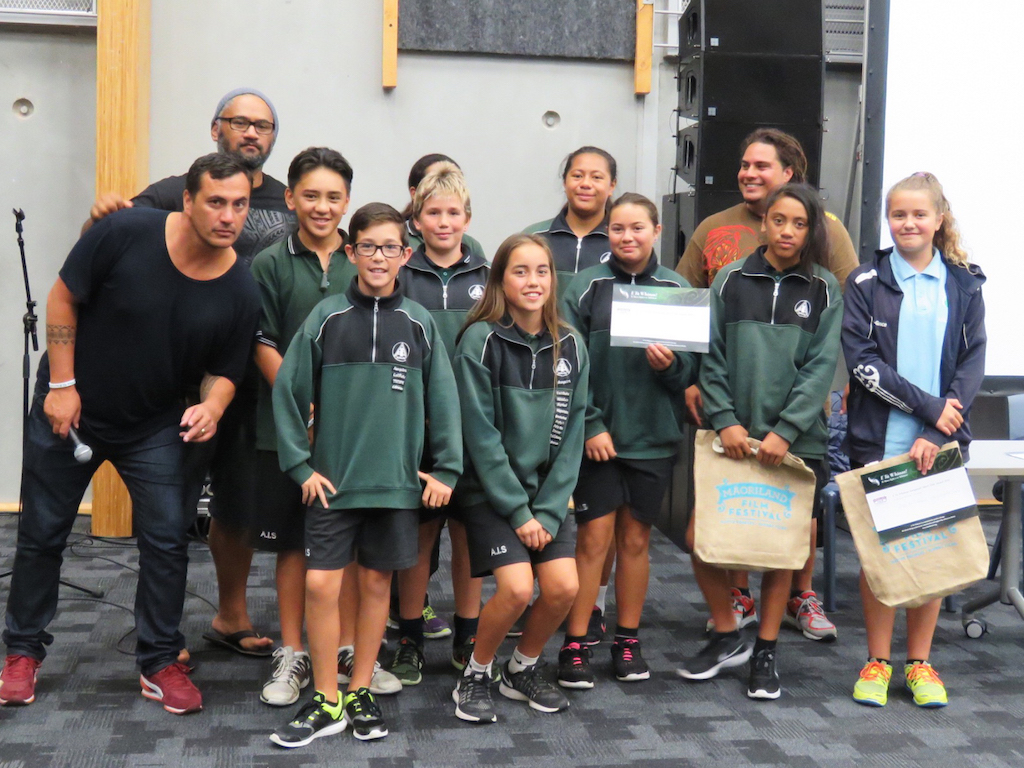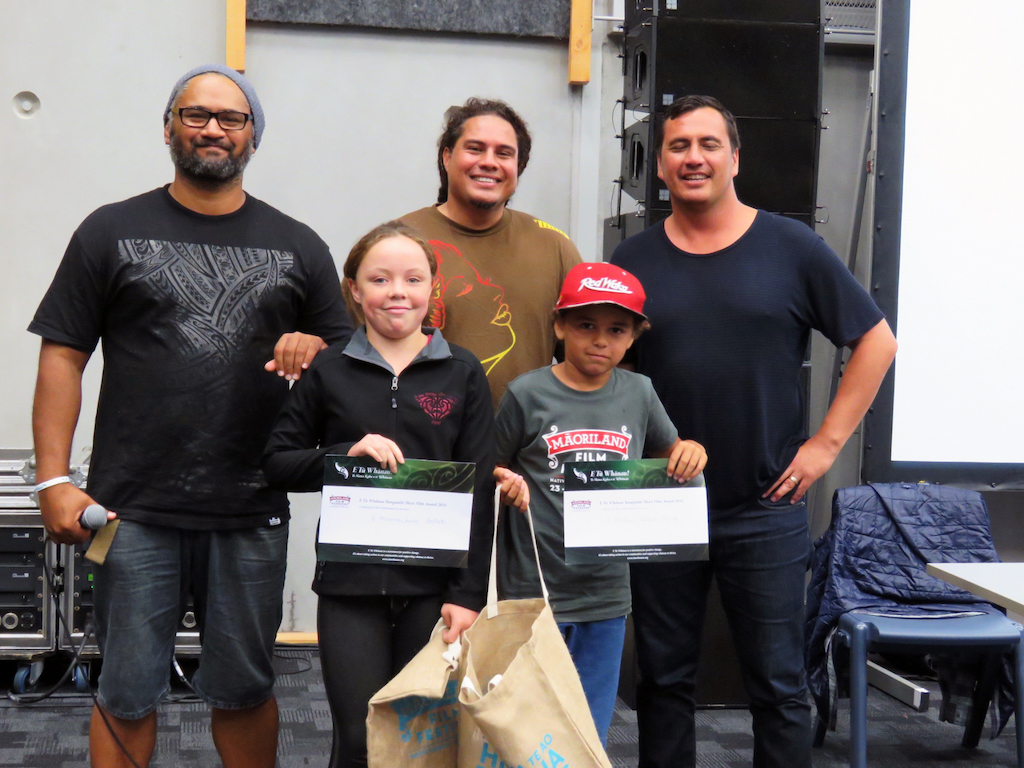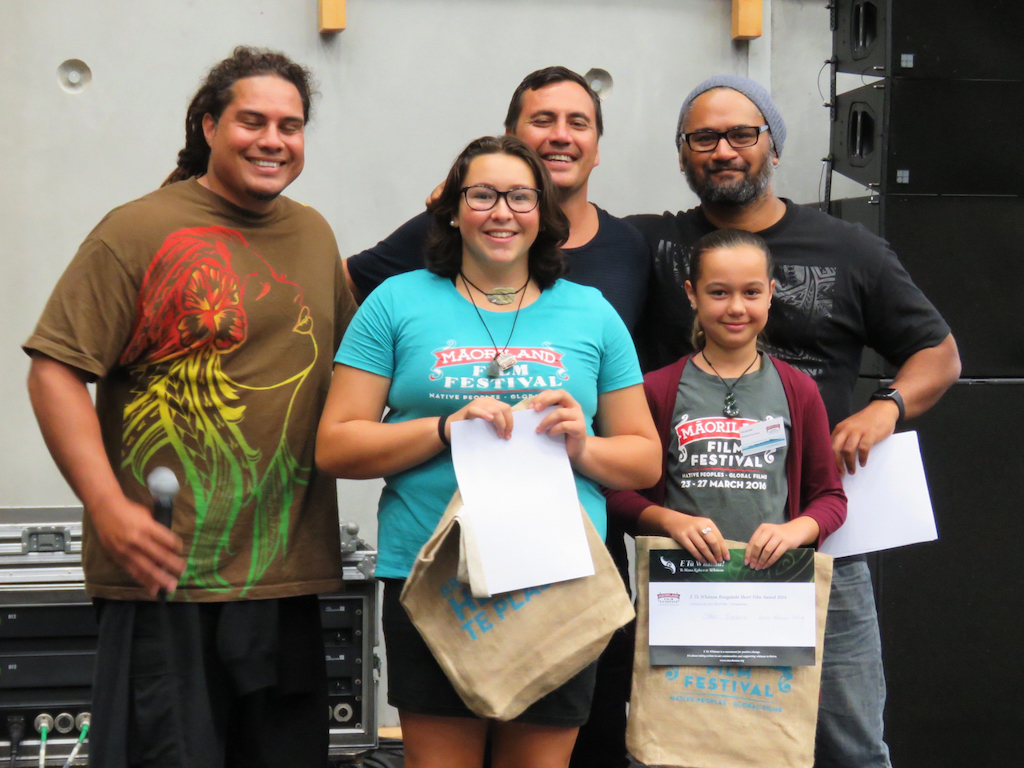 He Taonga
Producer/Director Oriwa Hakaraia (12) Te Kura a Iwi o Whakatupuranga Rua Mano, Ōtaki
Winner: Best Drama
Winner: Best Actor Te Ahitaiwa Hakaraia Hosking
What's The Difference?
Producer/Director Maizy Kingsford-Brown  12  Te Kura a Iwi o Whakatupuranga Rua Mano, Ōtaki
Winner: Best Innovation
Harikoa
Producer/Director Philly Kingsford-Brown  15  Te Kura a Iwi o Whakatupuranga Rua Mano, Ōtaki
Winner: Best Docuementary
Winner: Best Original Music
Home
Director  Neihana Lowe 15 & Sheldon Rua 16  Rosehill College Auckland
Winner: Best Camera
Winner: Best Original Music
The Healthy Wrap
Manaakitanga studio and Room 7, Avalon Intermediate
Winner: Best Innovation
Winner: Best Original music
Otaki's Treasure
Director/Producer  Kaea Hakaraia –Hosking 11 Te Korowai Whakamana, Otaki
Pepeha
Director  Pani Rakuraku White  11       Te Kura Kaupapa Maori o Ruamata
Winner: Best Camera
Winner: Best Documentary
Maori Spy Movie
Te Kura Kaupapa Maori o Manawatu
Kaitiaki
Te Kura Kaupapa Maori o Te Rito
Winner: Best Actor Te Akauroa Jacob, 10