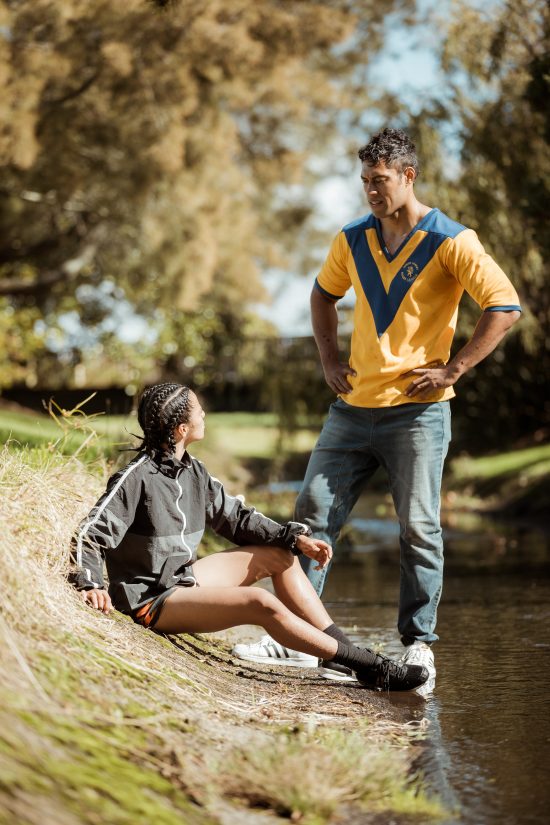 Māoriland Film Festival is excited to announce the Opening and Closing night films for the 7th annual International Indigenous Film Festival. Māoriland Film Festival 2020 will take place from March 18 – 22 in Ōtaki.
Opening the festival on March 18 is The Legend of Baron To'a, a Kiwi-sized blockbuster, with a lot of heart and all of the hallmarks of New Zealand storytelling and talent. Fritz, a displaced Tongan man, has returned to the cul-de-sac of his youth to sell the family home. When his late father's priceless championship belt is stolen by a ruthless gang, Fritz must reconnect with his father's legacy to defeat the barbaric gang kingpin and get the title back.
It is the directorial debut of Kiel McNaughton and is produced by Kerry Warkia (Producers of previous festival hits Vai and Waru). McNaughton's vision was to create a film that could work in a single location and still be an action-packed drama.  
"I set a challenge to our Heads of Departments (HOD's) on the first day of pre-production for us to make a film that was as close to a Hollywood blockbuster as possible – without the gunfights, explosions and car chases. All of the HOD's really ran with that concept, and everyone became focused on how we could make this film feel as big as possible, but still recognisably Kiwi." 
On Sunday, March 22 the Closing Night Film will be the New Zealand premiere of The Sun Above Me Never Sets by first-time feature director Lyubov Borisova. Hailing from the Sakha region of Eastern Russia, return audiences may remember the freezing cold climes of Bonfire (2018) and Toyon Kyyl (The Lord Eagle) (2019). Both beautiful and humorous, The Sun Above Me Never Sets is an intergenerational story that celebrates the impossibilities within a wish.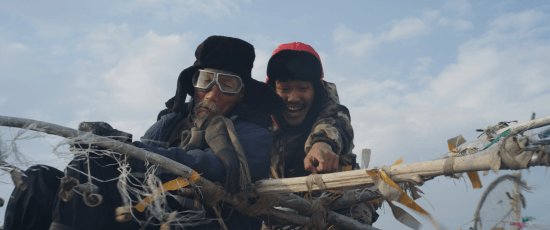 Altan gets a job on a desolate island. Unsure and alone, Altan discovers he has a neighbour, the elderly Baibal, who has a special request. Baibal is ready for death and asks the boy to bury him near his wife's grave when he dies. Everyday Altan does everything to make the old man look forward to living another beautiful day.
MFF2020 festival director Libby Hakaraia said the programme is packed with New Zealand and Southern Hemisphere premieres of shorts, features and documentary films that show the exceptional storytelling of Indigenous peoples from across the globe. Many of the films have won multiple awards at film festivals. 
Over 120 films are screening at MFF2020 from 18-22nd March Including films from Taiwan, South America and from Indigenous nations in the Northern Hemisphere as well as from Aotearoa and the Pacific.
Māoriland Film Festival will release it's full 2020 programme on Waitangi Day, February 6.
Rangatahi Masterclass with the Creators of The Legend of Baron To'a
Thursday March 19
11:15 am – 12:15 pm 
Entry by registration only

The Legend of Baron To'a is Aotearoa's lastest blockbuster – an action-comedy film designed to work in a single location with none of the bells and whistles of the super-hero action films our cinemas are currently being bombarded with. Instead, our lead character utilises everyday tools as weapons, has an epic foot-chase instead of a car-chase, and uses a fighting style that is both unique and recognisable to fans of wrestling.

Rangatahi (school groups) are invited to join director Kiel McNaughton and writer John Argall for this special masterclass taking you inside the making of the film. Over one hour you will learn how an action scene is filmed and how we here in Aotearoa can take mainstream genres and make them our own. 

This session is part of the Māoriland Rangatahi Film Festival and is accessible by registration only to school groups.
Email [email protected] to register. 

My goal was to make an exciting and entertaining film that pays homage to the wrestling icons, action idols and nostalgic ideals of the past, but with a contemporary style that is unique to Aotearoa. 

It was important for this film to showcase New Zealand's world-class filmmaking crew and majority Pacific Island and Māori cast.

The Legend of Baron To'a is a new perspective on a proven genre and I hope you enjoy it.

– Director, Kiel McNaughton