Welcome to the tribal lands of Ngāti Raukawa ki te Tonga: Home to the subtribes of Ngāti Korokī, Ngāti Maiōtaki, Ngāti Huia ki Katihiku, Ngāti Pare and Ngāti Kapumanawawhiti. We are grateful for the support of Ngā Hapū o Ōtaki, our kaumātua and kuia, our kaimahi and our whānau. Tēnā koutou.
Māoriland is supported by a community of sponsors, partners and friends – their donation(s) enables the Māoriland Film Festival and Māoriland Hub to grow and flourish year, after year.
To donate to the Māoriland Charitable Trust, or to become a Sponsor, please contact: kiaora@maorilandfilm.co.nz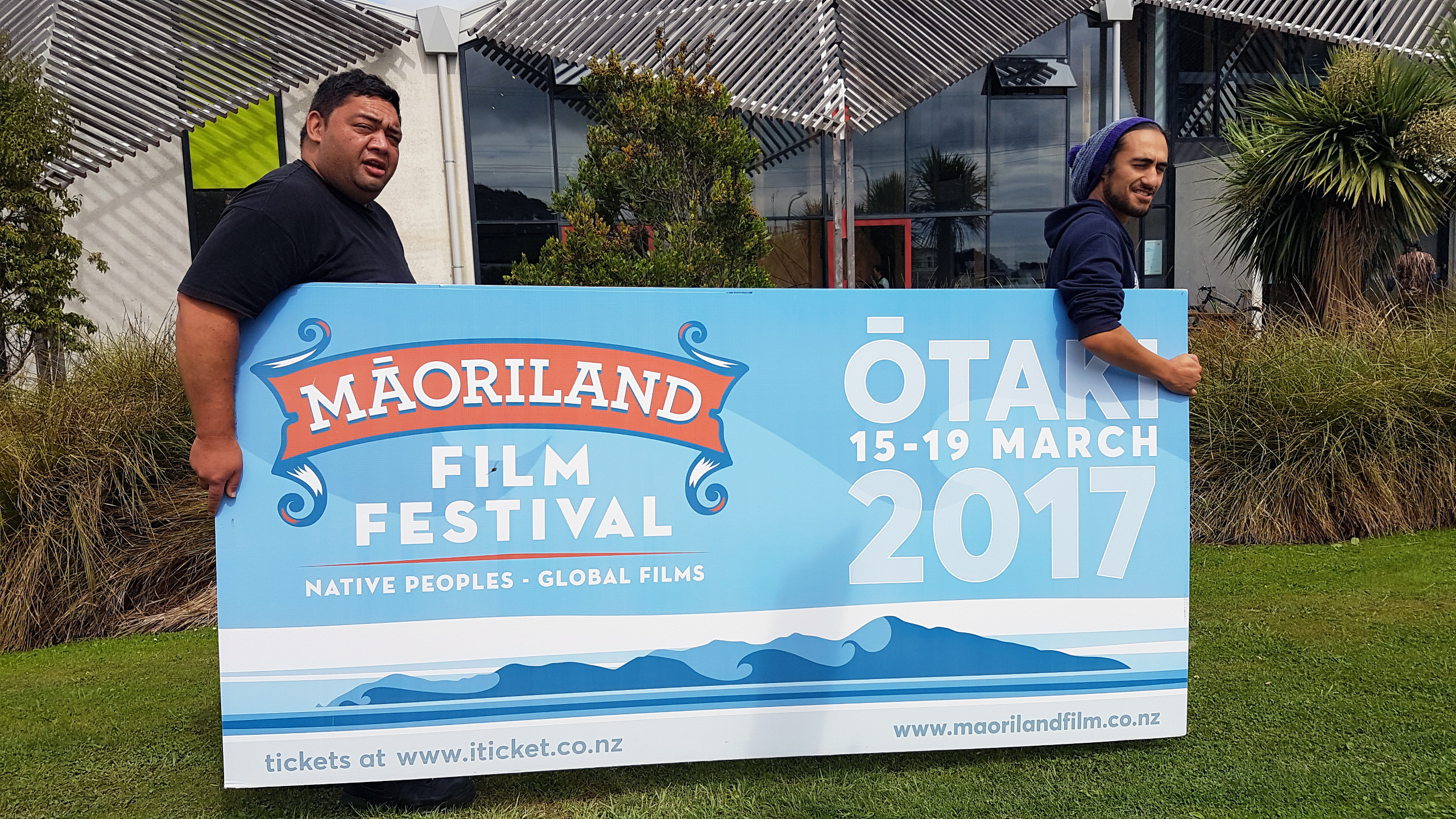 Māoriland Charitable Trust (registration number: CC53441) was formed in 2016 to manage the organisation and operation of the Māoriland Film Festival and its assorted additional activities.
The purpose of the trust is to improve the social, economic and education opportunities to the community of Ōtaki by means of screening Indigenous films and organising activities such as filmmaking workshops.
The MCT operates the Māoriland Film Festival to enable the development, education and encouragement of the creative arts. This, in turn, inspires programmes for the benefit of the wider community, especially young people in Ōtaki.
The Trust is significantly guided by the principals tikanga of manaakitanga (hospitality) tino rangatiratanga (self determination), kotahitanga (collectiveness) and whanaunga.
STAY IN TOUCH
FOLLOW OUR NEWSLETTER