VAI – Māoriland Film Festival to host highly anticipated Southern hemisphere Premiere.
22 January 2019
Media Release
'Vai'  – A tour de force from female filmmakers will have its Southern hemisphere premiere at the sixth annual Māoriland Film Festival in Ōtaki in March.
Made by the producers of the critically acclaimed 'Waru', 'Vai' is a portmanteau feature film directed by nine Pacific Island filmmakers and filmed in seven different Pacific countries: Fiji, Tonga, Solomon Islands, Kuki Aīrani (Cook Islands), Samoa, Niue and Aotearoa (New Zealand).
The film will debut at the Berlin International Film Festival in February followed by a North American premiere at SXSW. Māoriland Film Festival will host the Southern Hemisphere premiere as the opening film of its 2019 programme.
'Vai' was filmed over a six week period between August and September 2018 enabling nine Pasifika female filmmakers the opportunity to amplify the often underrepresented stories of female empowerment in Pacific cultures.
The nine filmmakers involved are Sharon and Nicole Whippy, 'Ofa-Ki-Levuka Guttenbeil-Likiliki, Matasila Freshwater, Amberley Jo Aumua, Mīria George, Marina Alofagia McCartney, Dianna Fuemana and Becs Arahanga. The film was produced by Kerry Warkia and Kiel McNaughton of Brown Sugar Apple Grunt Productions.
Kerry Warkia said: "From its conception through to production and now the New Zealand premiere, 'Vai' aligns with Māoriland's Film Festival kaupapa to celebrate Indigenous creativity and storytelling in film. We are incredibly proud to have 'Vai' open this important and exciting film festival."
Warkia alongside co-producer Kiel McNaughton produced 'Waru' in 2017, creating a mould for collaborative female-led Indigenous storytelling through film. Waru has now screened in festivals around the world including Toronto International Film Festival.
Warkia and McNaughton were awarded The Screen Production and Development Association's Independent Producer of the Year in 2017 and have an extensive history of innovative television and film productions and a passion for telling Indigenous stories on screen.
Māoriland Film Festival Director Libby Hakaraia said the annual MFF is an opportunity to bring together Indigenous filmmakers from across the globe to share their stories.
"It's not often you encounter a film that you realise has changed the film landscape both in New Zealand and overseas. I felt that about 'Waru'.  Said Libby Hakaraia "The portmanteau nature of that powerful film, and now 'Vai' is a celebration of indigenous collaboration and one that amplifies the voice and careers of indigenous female directors.
Each scene of the film was shot to be 10 minutes long with a lead Indigenous character named Vai. Themes of female empowerment were a prerequisite for the film, and water was to be used as a visual theme throughout.
The Māoriland Film Festival takes place between 20 – 24 March and features over 130 films and 62 events from 116 Indigenous nations from across the globe – ranging from the Sami people of Northern Europe through to First Nations and Native Americans of North America, Te Moananui a Kiwa (the Pacific), South East Asia, the Aboriginal people of Australia and the tangata whenua of Aotearoa.
ENDS
About Māoriland Film Festival: Now in its sixth year, Māoriland Film Festival (MFF) is the largest international Indigenous film festival in the Southern Hemisphere. Each March, MFF welcomes Indigenous filmmakers from around the world to Ōtaki to celebrate Indigenous creativity and storytelling in film. For more information visit: https://maorilandfilm.co.nz/
About Brown Sugar Apple Grunt Productions (BSAG):
Brown Sugar Apple Grunt Productions have forged a distinctive voice as a production company at the forefront of some of New Zealand's most innovative content for both television and web. Founded in 2006 by Kerry Warkia and Kiel McNaughton, the company are passionate about telling Māori and Pasifika stories.
In 2018, BSAG produced groundbreaking feature film Waru made up of 8 vignettes – each a 10-minute single shot – made in collaboration with 9 wāhine (female) Māori film-makers. Vai is their second feature film.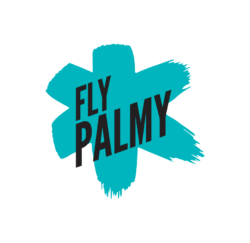 This event is proudly presented with the support of Palmerston North Airport.