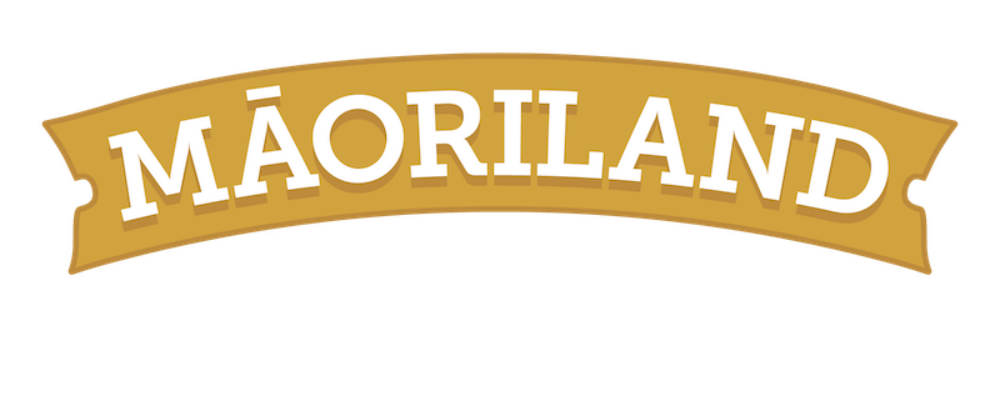 MĀORILAND PRODUCTIONS
Authentic,

Unique, Indigenous 
We aim for Indigenous creative excellence in screen storytelling to inspire the next generation of Māori and Indigenous storytellers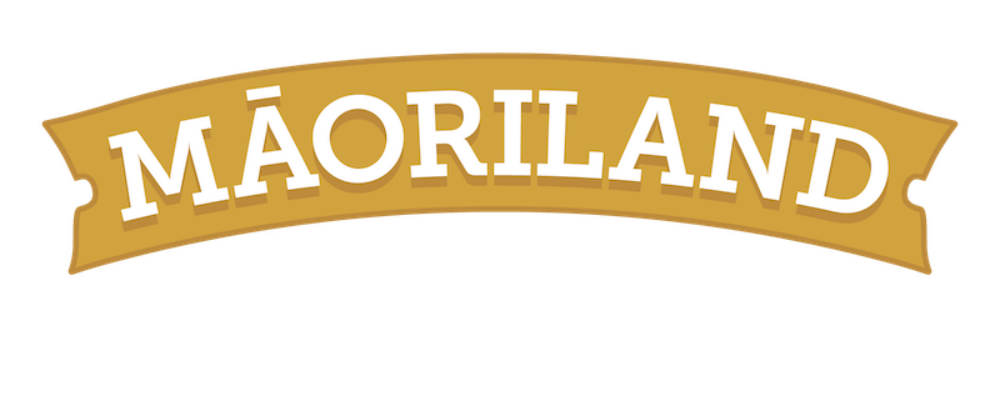 MĀORILAND PRODUCTIONS
Authentic,

Unique, Indigenous 
We aim for Indigenous creative excellence in screen storytelling to inspire the next generation of Māori and Indigenous storytellers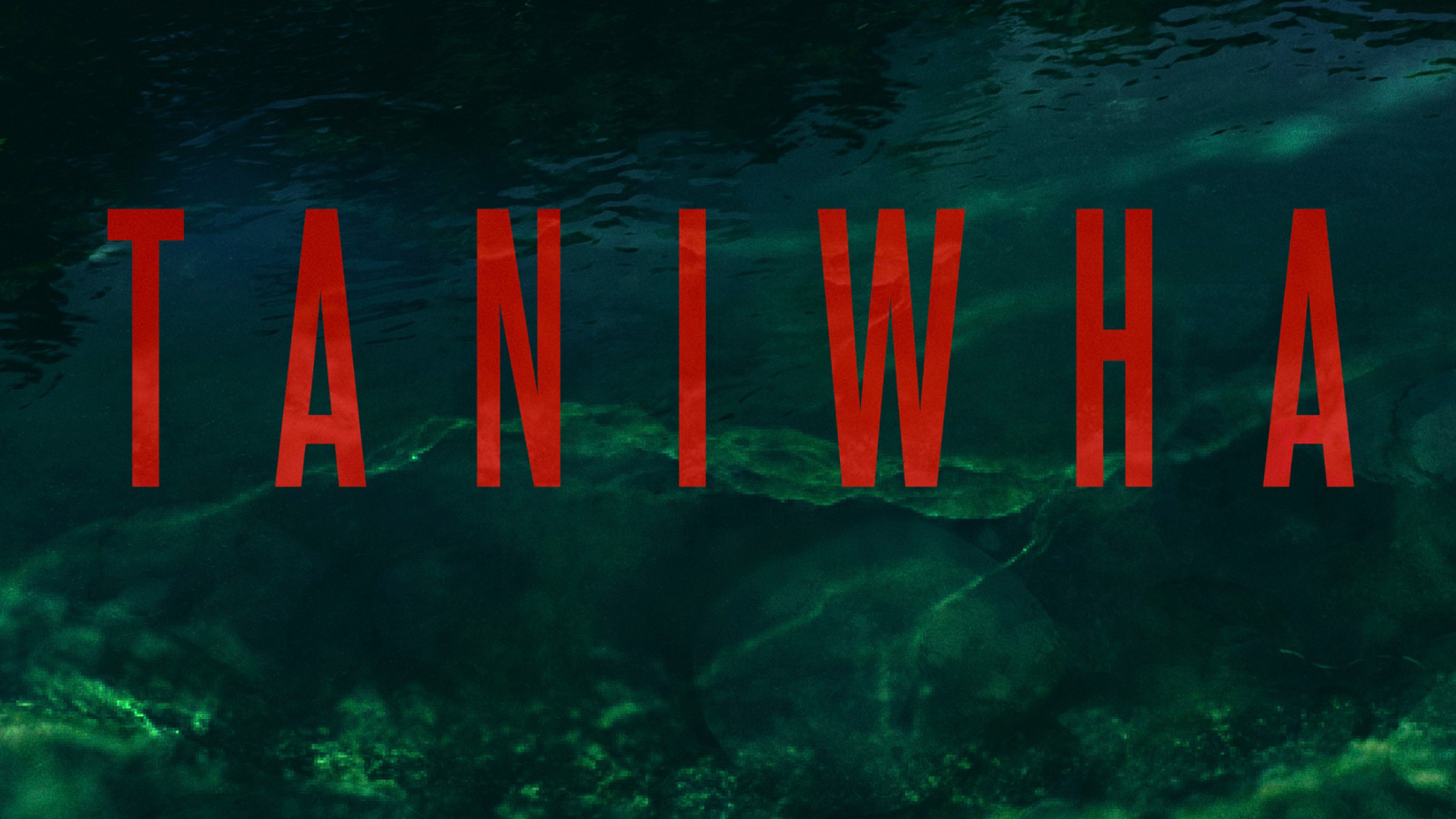 Taniwha
Writer: Ricardo Giraldo
Producers: Libby Hakaraia, Tainui Stephens, Desray Armstrong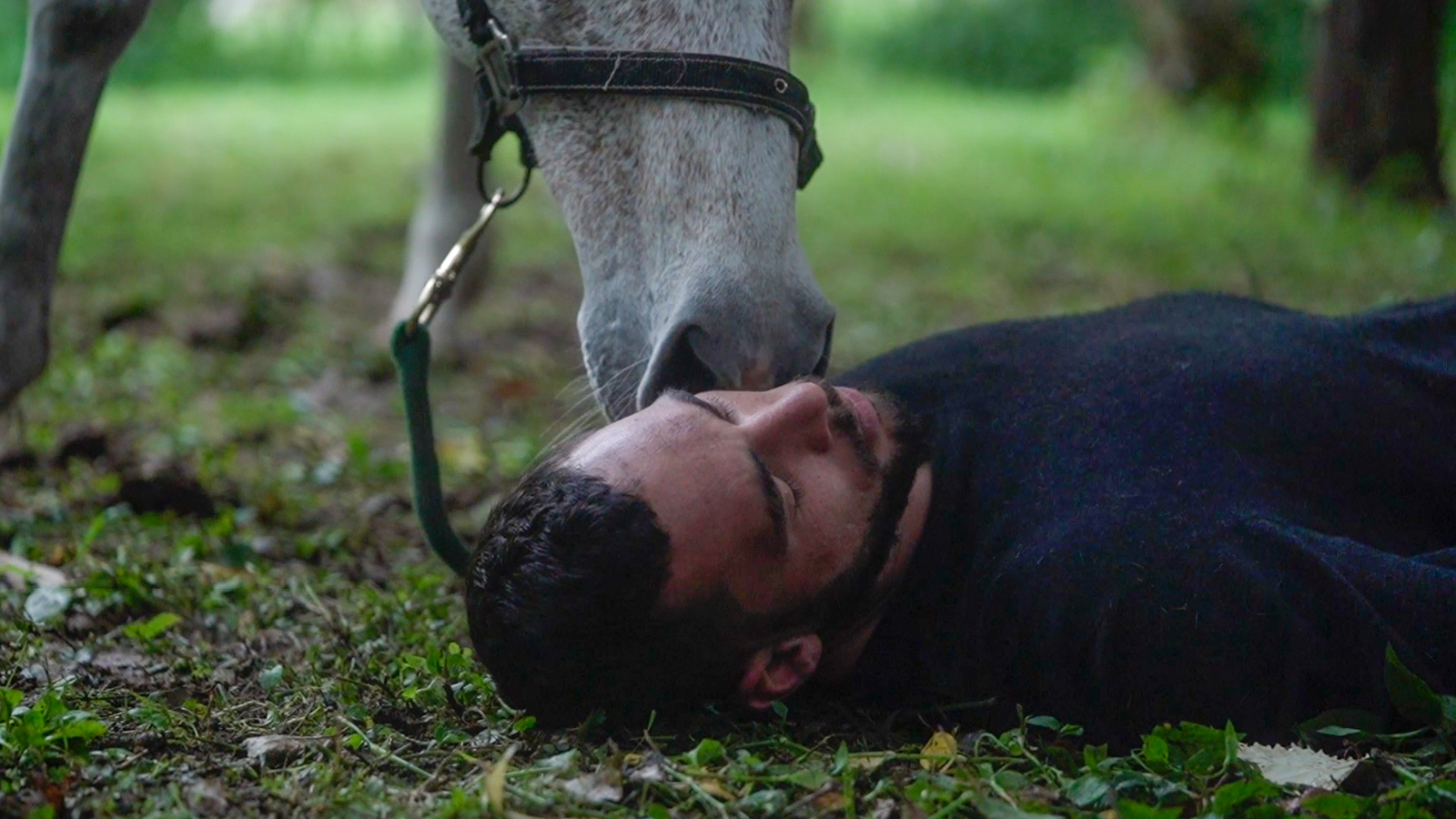 Whiti
Creators: Isaac Te Reina, Reuben Butler
Producers: Libby Hakaraia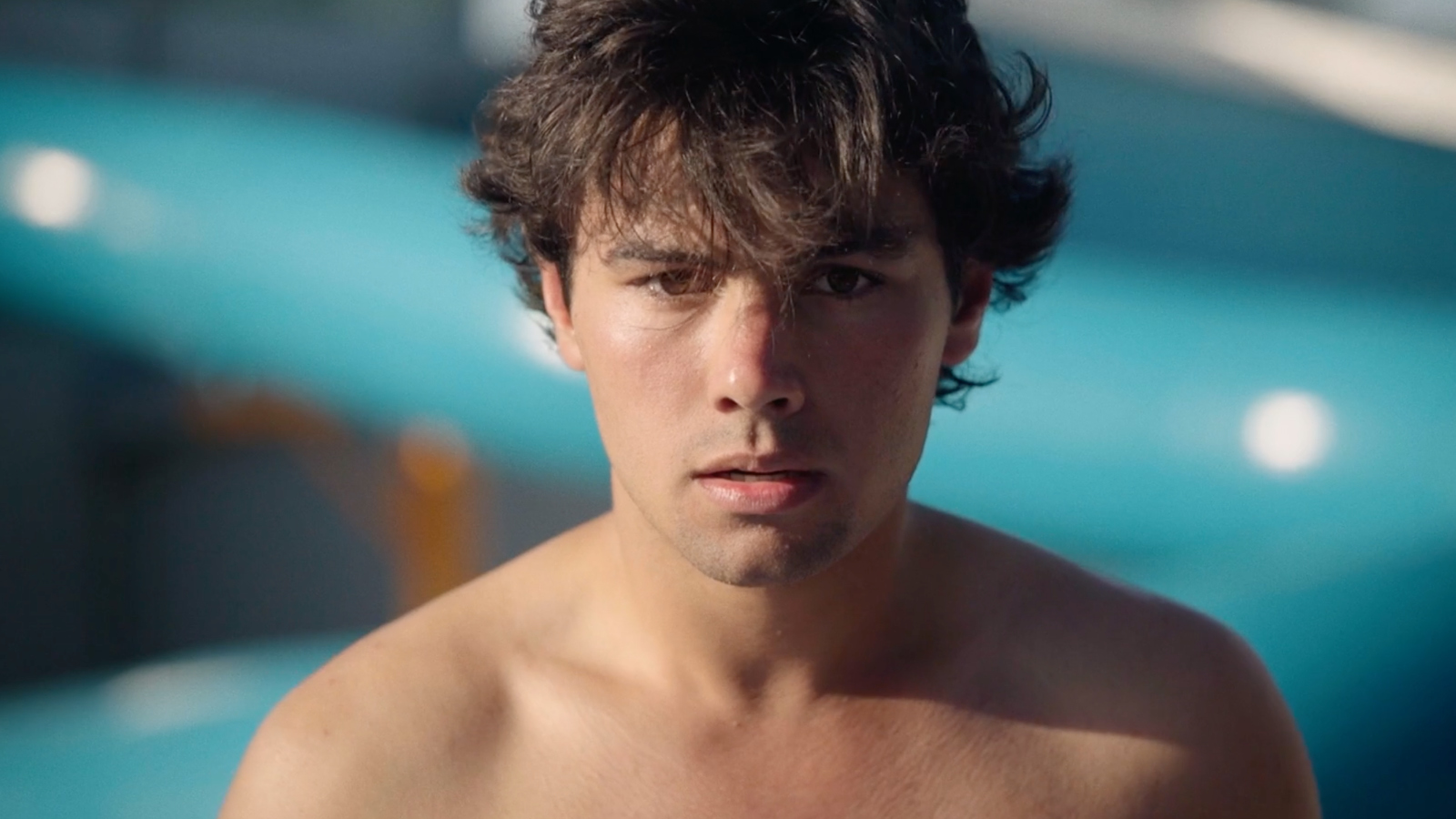 Manu Masters
Creator: Te Waiarangi Ratana
Producers: Libby Hakaraia, Mike Minogue, Matilda Poasa, Madeleine Hakaraia de Young NATIVE Slam X
10 teams. 30 Indigenous filmmakers. 10 NATIVE Slam films. One Feature
PROOF THAT WHEN INDIGENOUS PASSION, SKILL AND A WILLINGNESS TO COLLABORATE COMBINES FILMMAKING MAGIC HAPPENS.
In celebration of the 10th Māoriland Film Festival, we plan to present the NATIVE Slam in 10 communities across the Indigenous world. 
We are looking for: 
Project partners in participating nations

Funder partners

Host filmmakers
Producers: Libby Hakaraia, Pauline Clague, Matilda Poasa, Madeleine Hakaraia de Young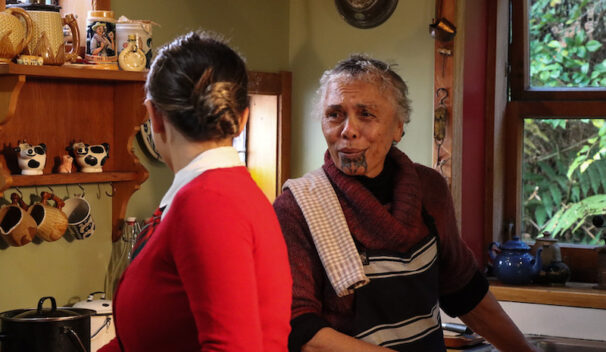 Tuia Ngā Here
"Tuia Ngā Here" explores themes of intergenerational relationships, cultural preservation, and the importance of environmental protection, drawing on the deep connection that many Indigenous communities have to their whenua.
Writers: Tirakahurangi Leef, Bai Buliruarua, Rhoen Hemara
Directors: Kura Turuwhenua, Heriata Rurehe
Producers: Oriwa Hakaraia, Jessica Lee Berghan, Matariki Black
12 mins
reo Māori ANIMATED SERIES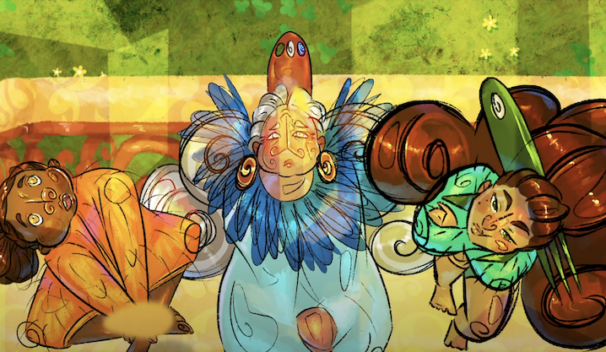 Ngā Kōtiro o Taranaki
The Land Wars in Aotearoa are "over". A Taranaki hapū is
planning a feast with Pākehā former soldiers to mark the start
of more peaceful times. But all is not what it seems.
Writer & Director: Rautini O'Brien
Te Huka O Te Tai
Te Huka o te Tai follows the community of Te Araroa as they take one last stand to protect their way of life.
Writer, Director: Keeti Ngatai Melbourne
Producers: Matilda Poasa, Madeleine Hakaraia de Young
13 mins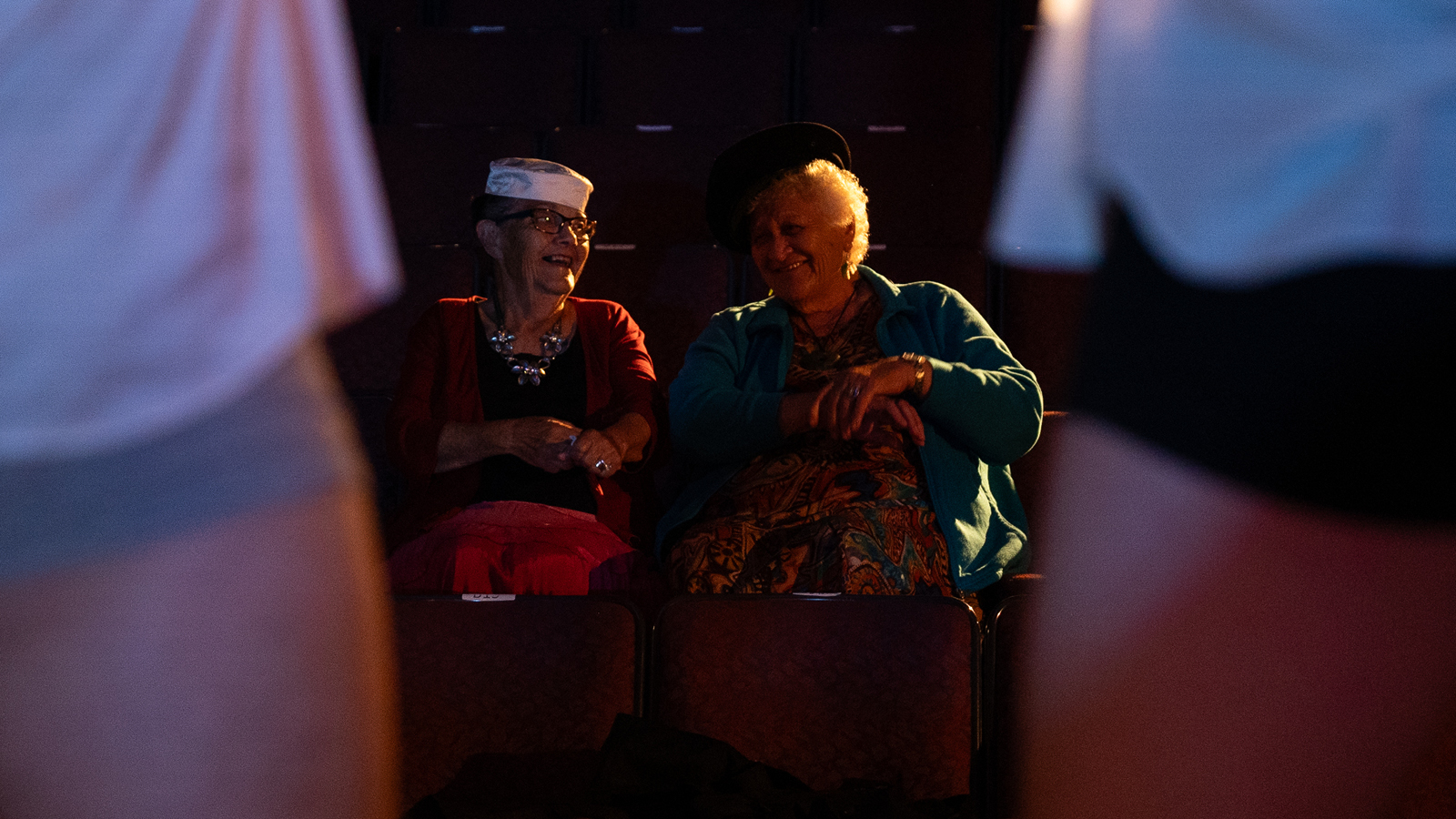 Brolesque
How far would you go to make your nana happy?
Writer, Director: Libby Hakaraia
Producers: Matilda Poasa
15 mins
He Waiora – Ngā Pakiaka Incubator Programme
8 short films made by a new generation of Māori filmmakers.
'He Waiora', meaning a reflection of life, is the theme for these NPIP films. Each story is ambitious and a celebration of the stories that are possible when young people are supported and, in turn, support each other to create.
NPIP was developed and produced by Māoriland Productions with the support of the Sundance Institute's Reinstitute and Reimagine Plan and Te Tumu Whakaata Taonga – New Zealand Film Commission's Rangatahi fund.
Crowdfunding helped raise the production funds with over 700 Boosted supporters.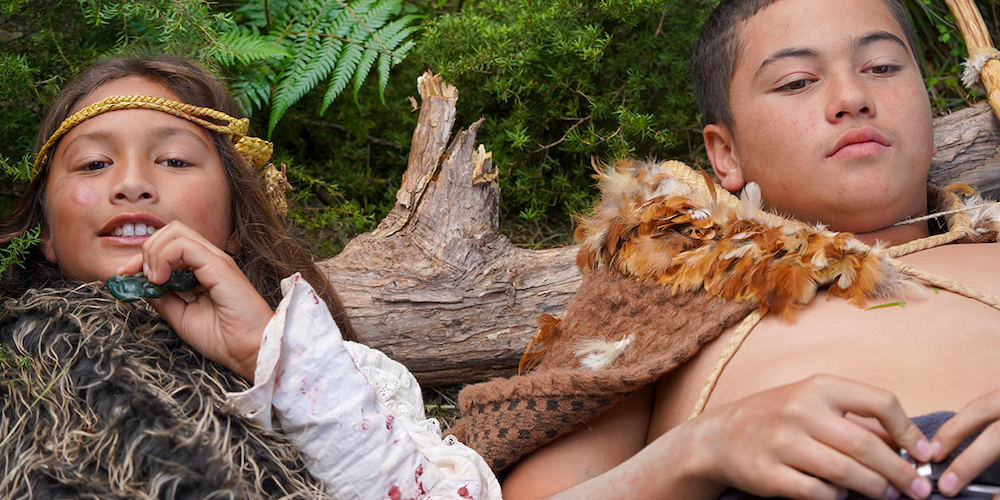 E Rangi Rā
He ao hou tēnei ao e hurihuri nei
Writer, Director: Tioreore Ngātai Melbourne
Producers: Libby Hakaraia, Matilda Poasa, Madeleine Hakaraia de Young
12 mins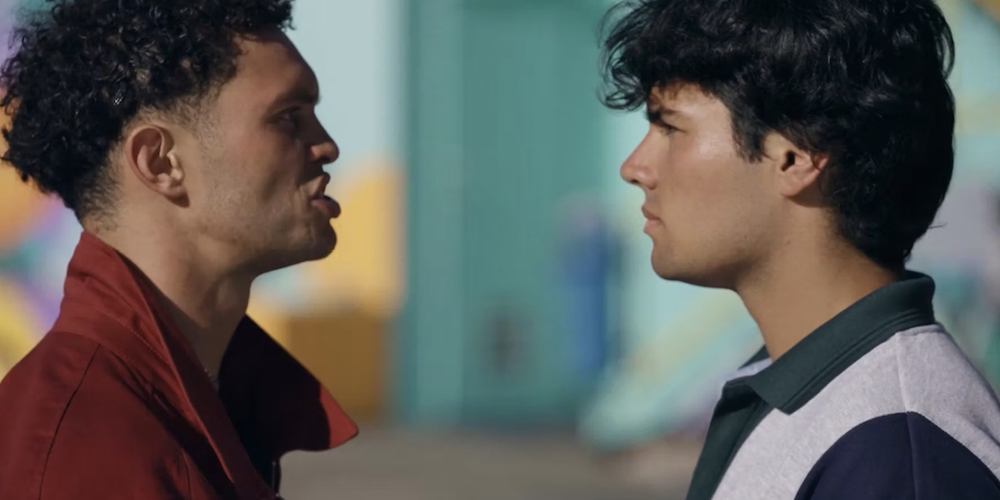 Manu Masters
A story of summer, fear and courage in Aotearoa.

Writer, Director: Te Waiarangi Ratana
Producers: Libby Hakaraia, Matilda Poasa, Madeleine Hakaraia de Young
18 mins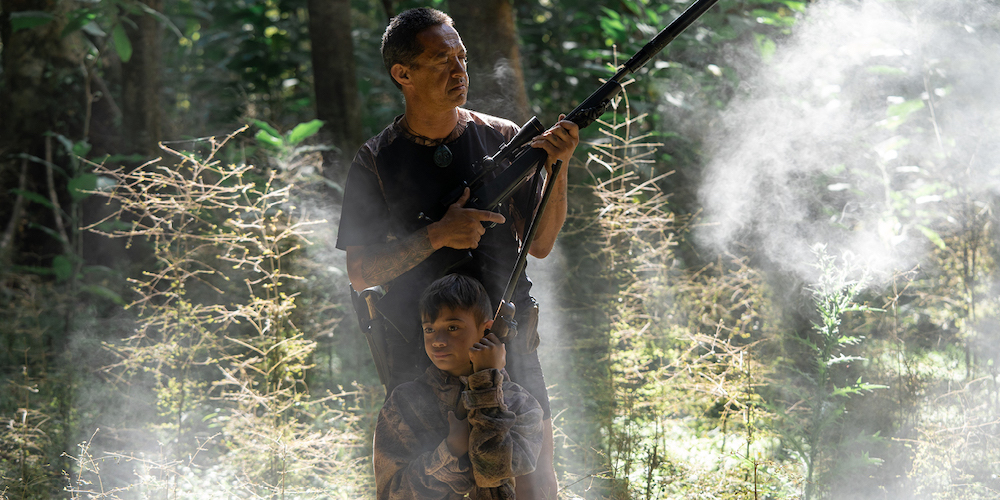 Ngā Riwha a Tama
A young scruffy boy who loves hunting with the best Hunter on the East Coast, his Uncle Brown.
Kei te haere māua ki te whakangau Tia.

Writer, Director: Keeti Ngātai Melbourne
Producers: Libby Hakaraia, Matilda Poasa, Madeleine Hakaraia de Young
11 mins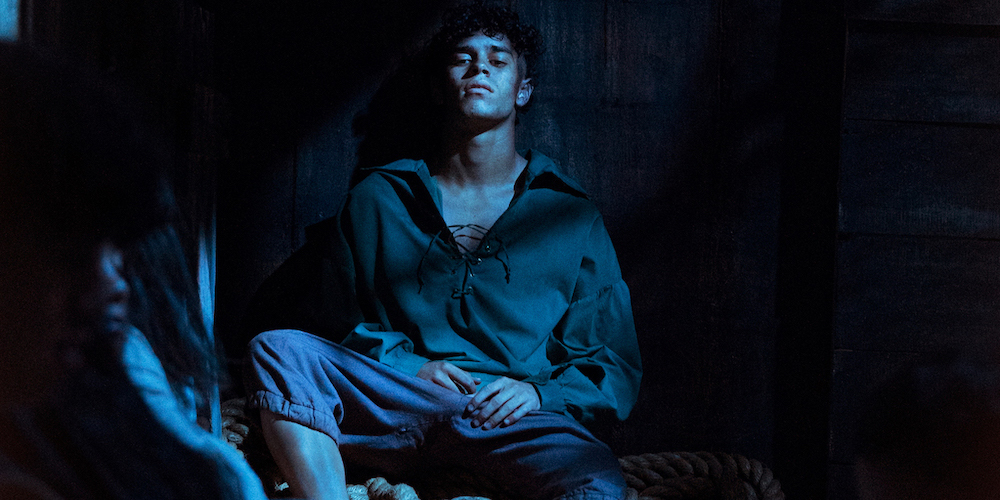 Ruarangi
When a headstrong young Māori man finds himself a captive in a palatial manor house in England he uncovers a trade in Indigenous people as exotica. Ruarangi must find a way to escape and return to his homeland.

Writer, Director: Oriwa Hakaraia
Producers: Libby Hakaraia, Matilda Poasa, Madeleine Hakaraia de Young
10 mins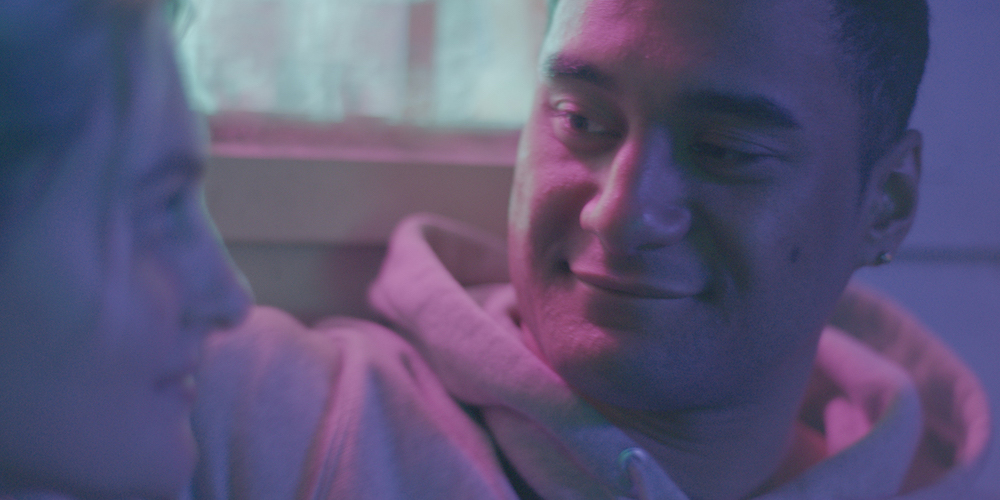 Street Lights
A story of redemption, forgiveness and love between three generations.

Writer, Director: Te Mahara Tamehana
Producers: Libby Hakaraia, Matilda Poasa, Madeleine Hakaraia de Young
16 mins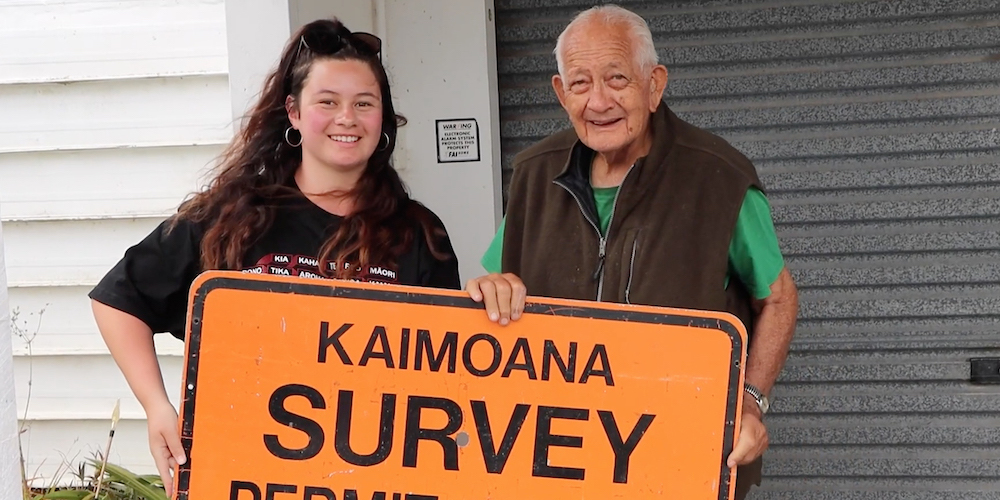 The Politics of Toheroa Soup
A pūkōrero about whānau, kai and me.

Writer, Director: Tiana Hall
Producers: Libby Hakaraia, Matilda Poasa, Madeleine Hakaraia de Young
7 mins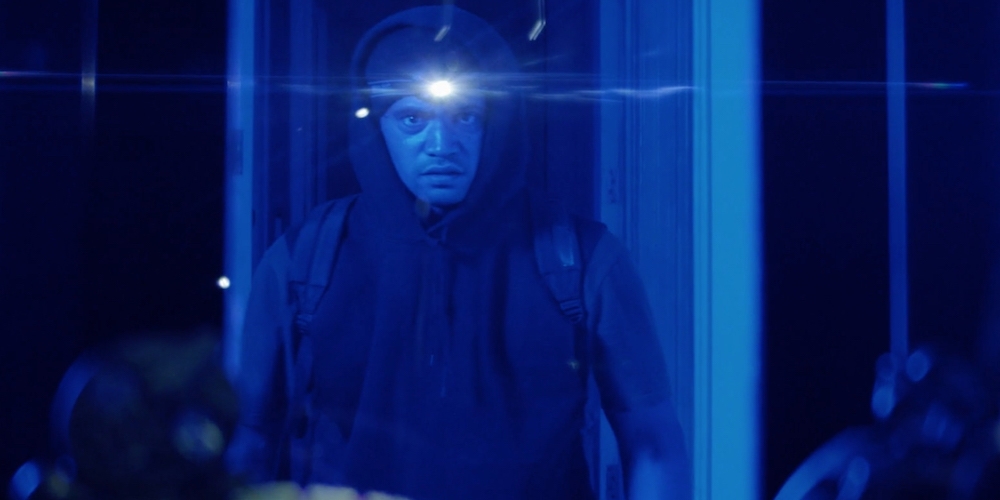 The Retrieval
A young man, Kaea is faced with the decision whether to risk the most important thing in his life to fulfil a promise to his elders.

Kei te haere māua ki te whakangau Tia.

Director: Aree Kapa
Writer: Matilda Poasa
Producers: Libby Hakaraia, Matilda Poasa, Madeleine Hakaraia de Young
13 mins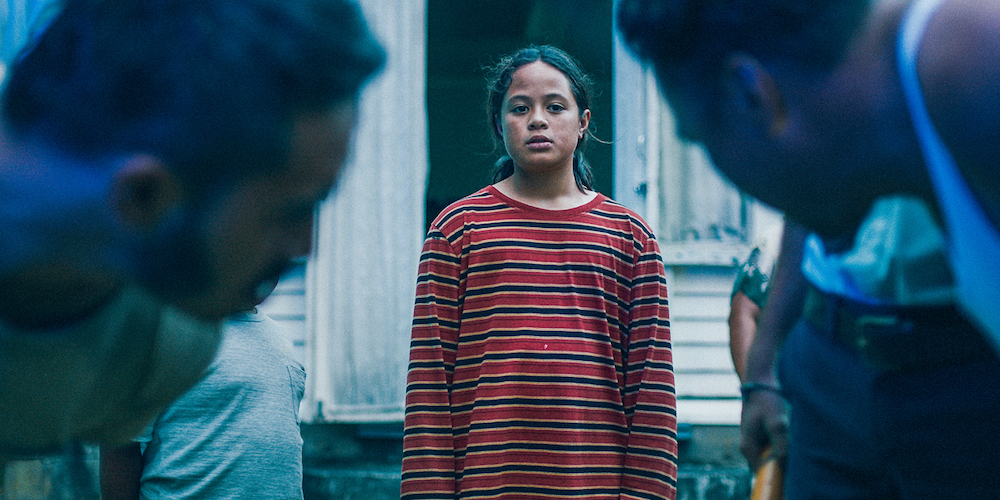 The Voyager's Legacy
Ponsonby, Auckland, 1976
Set during the Dawn Raids, The Voyagers Legacy follows the children of a Samoan family, as they reimagine their bustling Ponsonby home as a magical, whimsical fairytale world of swords and sorcery.
Writer, Director: Bailey Poching
Producers: Libby Hakaraia, Matilda Poasa, Madeleine Hakaraia de Young
10 mins
He Karu, He Taringa
He Karu, He Taringa is an immersive short film about how a takiwātanga (autistic) child sees and hears the world.

To six-year-old Ben, the world is full of loud noises and frightening images. As Ben struggles with everyday life, his mother searches desperately to find a way to help her son.
Emerging Māori director, Tahuaroa (Tahu) Ohia was diagnosed with Autism and Global Developmental Delay when he was six years old. The only way he talked to people was to quote movie lines from movies & tv shows – thus sparking his interest in screen storytelling.
Director: Tahuaroa Ohia
Producers: Jessica-Lee Berghan, Jason-Bob Egdell-Ropata
NATIVE Minds
NATIVE Minds – hosted by Tainui Stephens – is a series of interactive discussions that examine how Indigenous thinking shapes our existence, and our view of the world.
NATIVE MINDS responds to issues in our community, in NZ and globally. 
Guest speakers include:
Professor Rangi Mātāmua
Professor Meihana Durie
Dr Hinemoa Elder
And many more great Indigenous champions!
Host: Tainui Stephens
reversioned reo māori feature film
Tama Kaiātea
He Paki Taketake presents TAMA KAIĀTEA (Astro Kid). Originally a French animated feature film that has been reversioned into te reo Maori at the He Paki Taketake sound studio at the Maoriland Hub.
When their spaceship begins to destruct Wiremu and his whānau are separated and Wiremu finds himself ejected aboard one emergency capsule while his parents escape in another. When his capsule lands on an unexplored planet, Wiremu and robot Paki befriend a kooky alien Hiko. Together they adventure through the wildly mysterious planet, discovering its creatures, beauty, and dangers!
Director: Tainui Stephens
Matanga Reo: Hēni Jacob
Producer: Libby Hakaraia
ANIMATED REO MĀORI MUSIC VIDEOS
Waiata Bros
Tihei Mauri ora! Ko Turanga Mahutonga toku ingoa, he uri tenei no Te Arawa, Taranaki me Ngāti Whakaue. Anei he kōrero e pā ana ki aku mahi pakiwaituhi, ara, ko Waiata Bro's!
Waiata Bros are joyous waiata with animated characters and "earworm" tunes designed for tamariki and adults alike and especially those who are embarking on their reo Māori journey.
They're catchy and fun – for everyone to sing along to.
The aim of the series is to give a diverse audience the ability and confidence to speak Māori. The series also offers an easy route to start to understand pepeha, mihi, kare ā roto (emotions), and essential language structures.
Waiata Bro's was created at M.A.T.C.H – the Māoriland Tech Creative Hub.
Creator: Turanga Mahutonga
Team
Our People Are Our Strength
Libby Hakaraia
Head of Production
Ngāti Raukawa, Ngāti Kapu
Libby Hakaraia is a producer, director and writer for television and film. Libby is a producer of 26 short films and a writer/director of three short films that travelled to international film festivals around the globe. Libby has worked on many films and television productions as a producer/director. She was a producer of the 2021 feature film COUSINS.
Libby is passionate about the role of the storyteller and about carving out opportunities for Māori and Indigenous filmmakers and artists.
For the past 10 years, Libby has led the successful growth of the Māoriland Film Festival now the largest Indigenous film festival in the Southern hemisphere. She has spearheaded the establishment of the Māoriland Hub and the strategy of the Māoriland Charitable Trust to be a centre of excellence for Māori Film and Creative Arts.
In 2022 Libby was awarded an MRNZ for her services to media and film in the Queen's Platinum Birthday honours.
In 2019 she won the Women in Film and Television Entrepreneur award.
Tainui Stephens
Producer
Te Rarawa
Tainui Stephens (Te Rarawa) is an independent film and television producer, director, executive producer, writer, and presenter. He lives in Ōtaki Beach, in Raukawa territory.
Tainui was an early producer for iconic Māori television series like WAKA HUIA, MARAE and ANZAC DAY; NĀ RĀTOU MŌ TĀTOU. He has made influential social documentaries like MĀORI BATTALION MARCH TO VICTORY, THE NEW ZEALAND WARS and TAUMATA 3001.  He has been a producer for feature films that have taken Māori stories worldwide RIVER QUEEN, RAIN OF THE CHILDREN, THE DEAD LANDS and WHINA.    
For nearly four decades Tainui has created screen stories helping to define the Māori television and film voices that speak to the marae, the home, and the world. He is committed to the stance of the Māori storyteller in all modern media. He remains attracted to compelling stories that critique and celebrate the human condition.
Matilda Poasa
Talent Development Producer
Samoa
Tālofa lava, mālō le soifua. I'm Matilda Poasa. I'm Sāmoan from the villages of Falelatai and Faleasi'u on my mum's side and my dad is from the villages of Saleaula and Vaie'e.
As a storyteller, I'm motivated by the desire to see more Māori, Pasefika and Indigenous stories and people on the big screen and to have those stories unapologetically told by the people to whom they belong.
Madeleine Hakaraia de Young
Producer
Ngāti Raukawa, Ngāti Kapu
Madeleine Hakaraia de Young (Ngāti Kapu) is the Kaiwhakahau Hōtaka at Māoriland Charitable Trust. In this role, Madeleine oversees programming for the Māoriland Film Festival (MFF), the largest presenter of Indigenous screen content in the southern hemisphere. 
Year-round Maddy supports the wider work of the trust as a centre of Māori film and creative excellence. At the centre of this is Te Uru Maire – the Māoriland Rangatahi Strategy, which nurtures rangatahi to find their voice through film and develop the practical skills to tell their unique stories. 
Supported by a team of rangatahi, Te Uru Maire is delivered through film and technology programmes across Aotearoa. Over the last two years, this has seen Madeleine co-produce eight professional rangatahi short films for Ngā Pakiaka Incubator Programme. This work was recognised at the 2021 New Zealander of the Year awards where Maddy was a semi-finalist for Young New Zealander of the Year. 
Jessica-Lee Berghan
Producer
Te Rarawa, Tūhourangi, Ngāti Whakaue
Jess started working at Māoriland in January 2021 as the Digital Media Coordinator, and through helping out on various Māoriland Productions film sets, she found a passion for the producer role.
In April 2022, she co-produced her first short film, 'He Karu, He Taringa' and is currently a co-producer on the Ngā Pakiaka TikTok series 'Te Pae Tata'.
Oriwa Hakaraia
Filmmaker
Ngāti Raukawa, Ngāti Kapu
Oriwa is a filmmaker from Ōtaki who started out as a member of the Māoriland Rangatahi Leadership group, Ngā Pakiaka. She has written and directed two short films Bub (2019) and Ruarangi (2022). Both have screened in national and international film festivals.
Oriwa is currently developing Ruarangi into a feature film.
Maaka Gair Houia
Audio Engineer, VoiceQ
Ngāi Tai, Whakatōhea
Maaka Gair Houia is a graduate of the M.A.T.C.H – Māoriland Tech Creative Hub Animation Intensifier Programme. During this six week course, Maaka discovered a passion for audio. Following a three month internship, Maaka was employed at the Māoriland Hub full time as an in-house audio engineer and VoiceQ Technician.
Maaka is largely self-taught. He completed his first reversioning project – Island of Mystery in February 2021. He has since provided audio to a number of short films, as well as TV series "Taikura" (Whakaata Māori), while also training in live sound for major events.
Isaac Te Reina
Filmmaker
Ngāti Kapu
Isaac is a filmmaker, specializing in Directing photography & editing.