Through Our Lens
Through Our Lens is a cultural exchange programme for young Indigenous storytellers to connect through film.
Māoriland partners with Indigenous communities around the world to present Through Our Lens.
Young Māori filmmakers aged 12 – 24 are selected from around New Zealand to lead filmmaking workshops with their peers in Indigenous nations around the world.
Working together over 2 – 3 days, participants make short films that tell stories of community and Indigenous identity from their perspective as young Indigenous peoples.
Through Our Lens is connecting the next generation of Indigenous filmmakers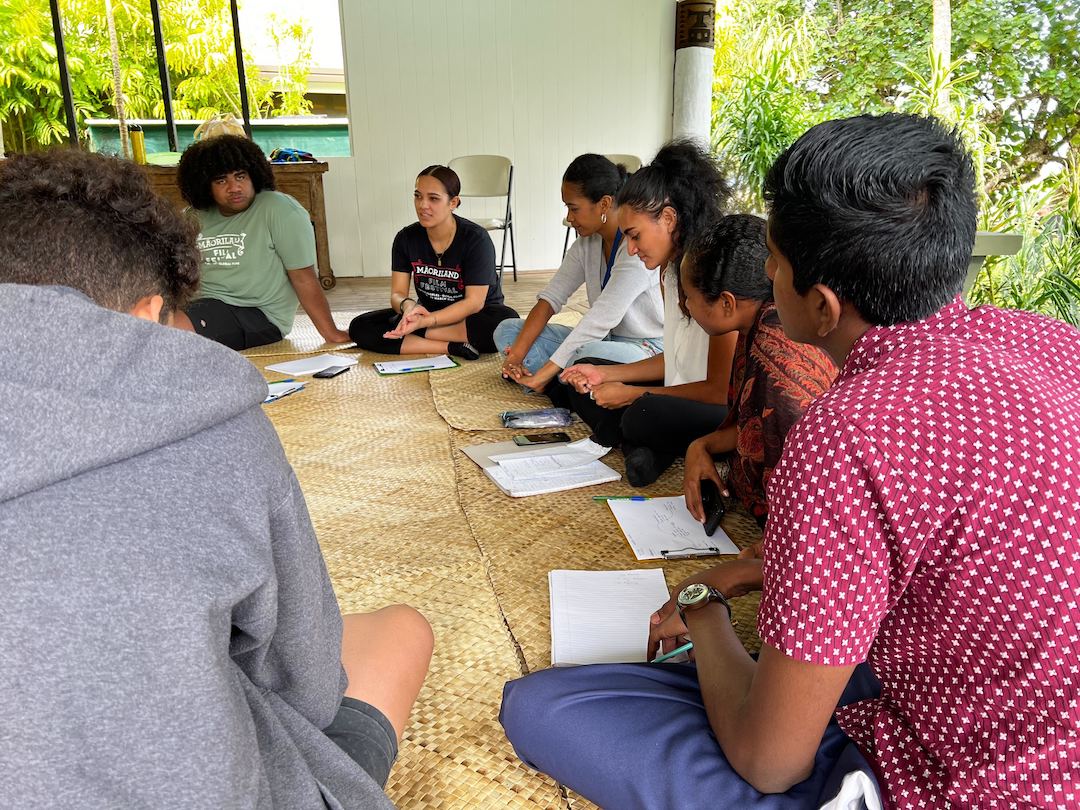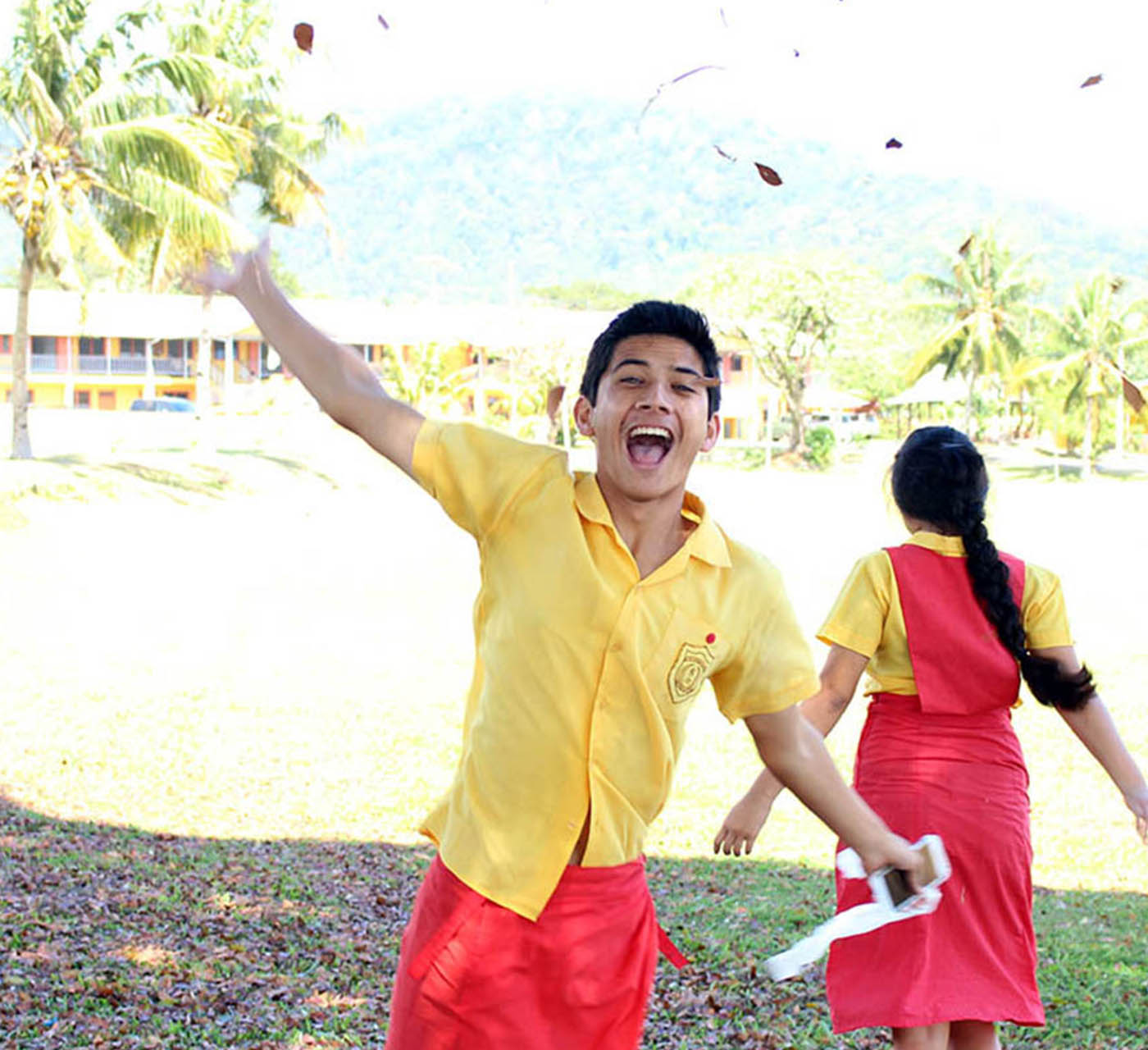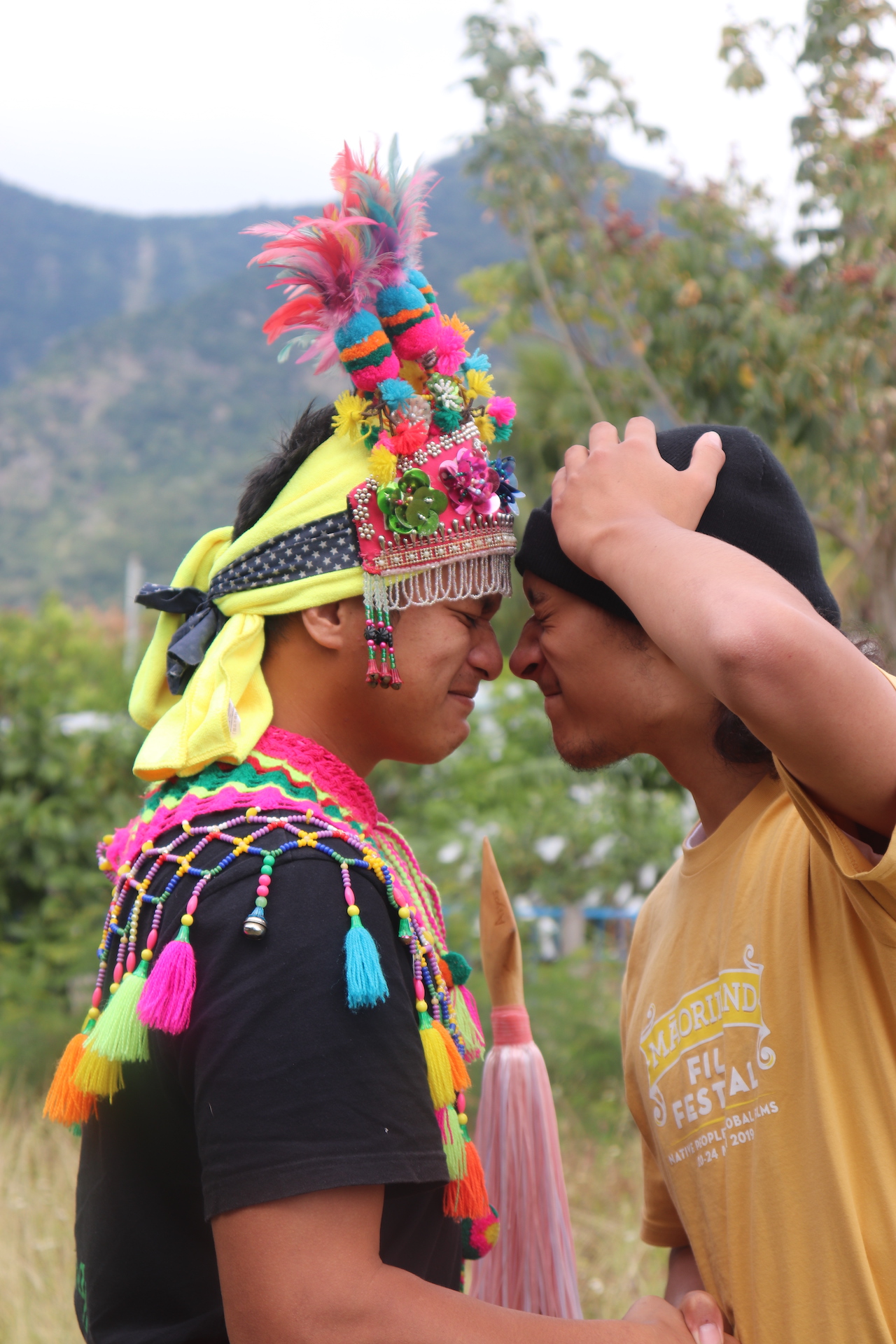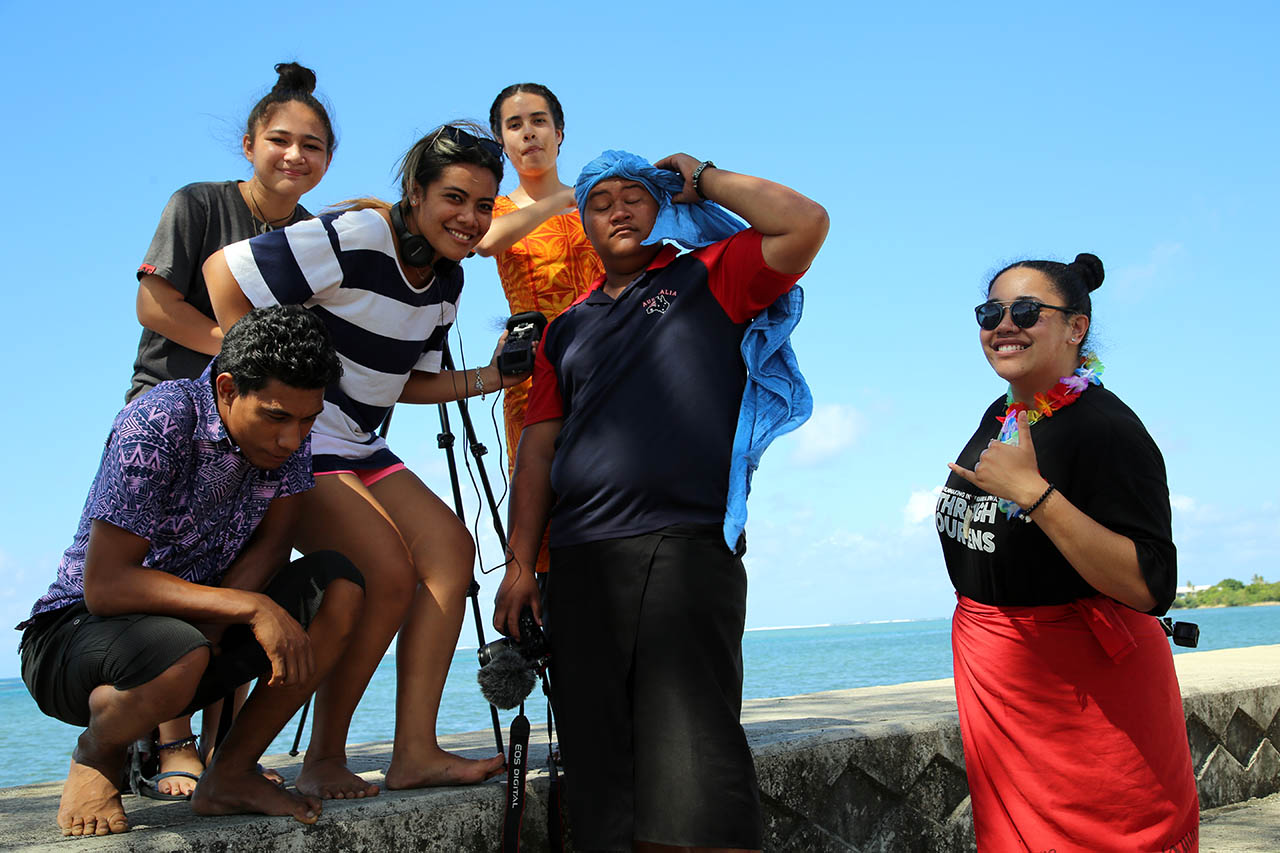 Samoa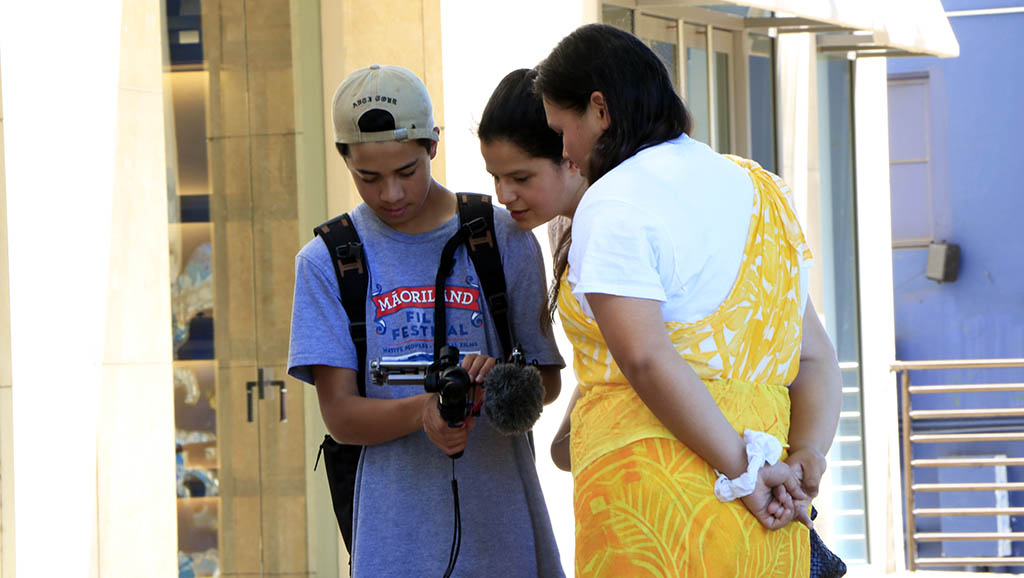 Hawaii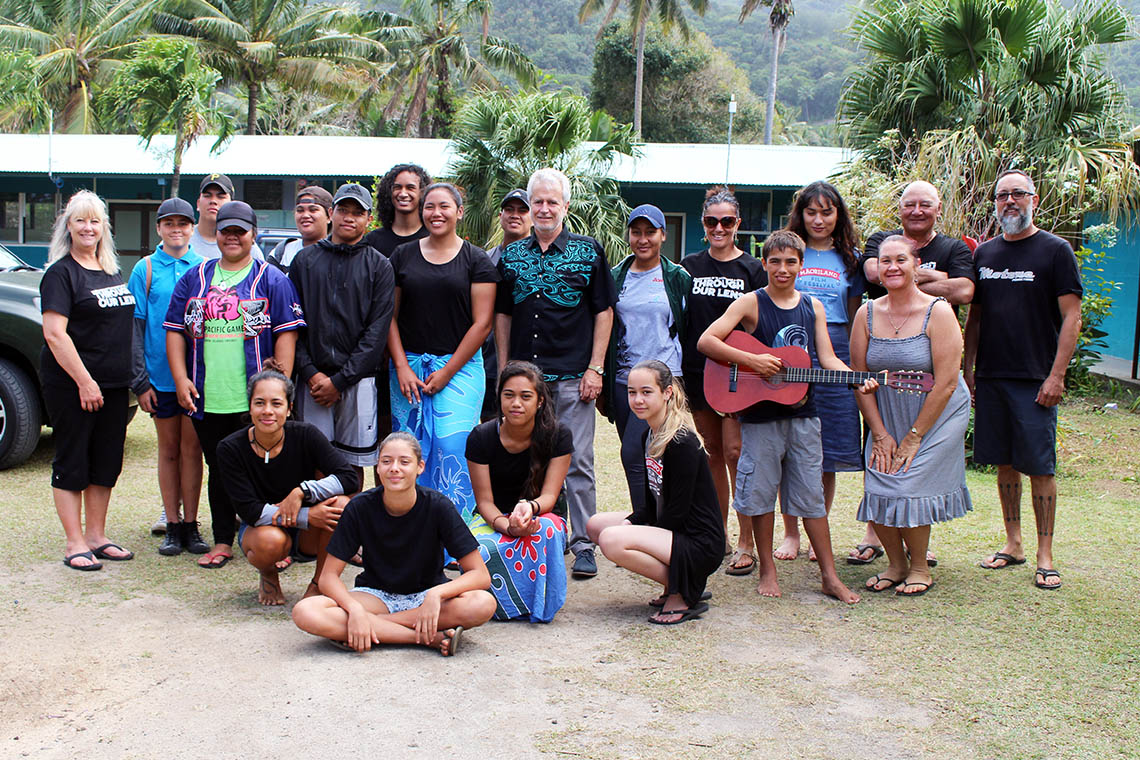 Rarotonga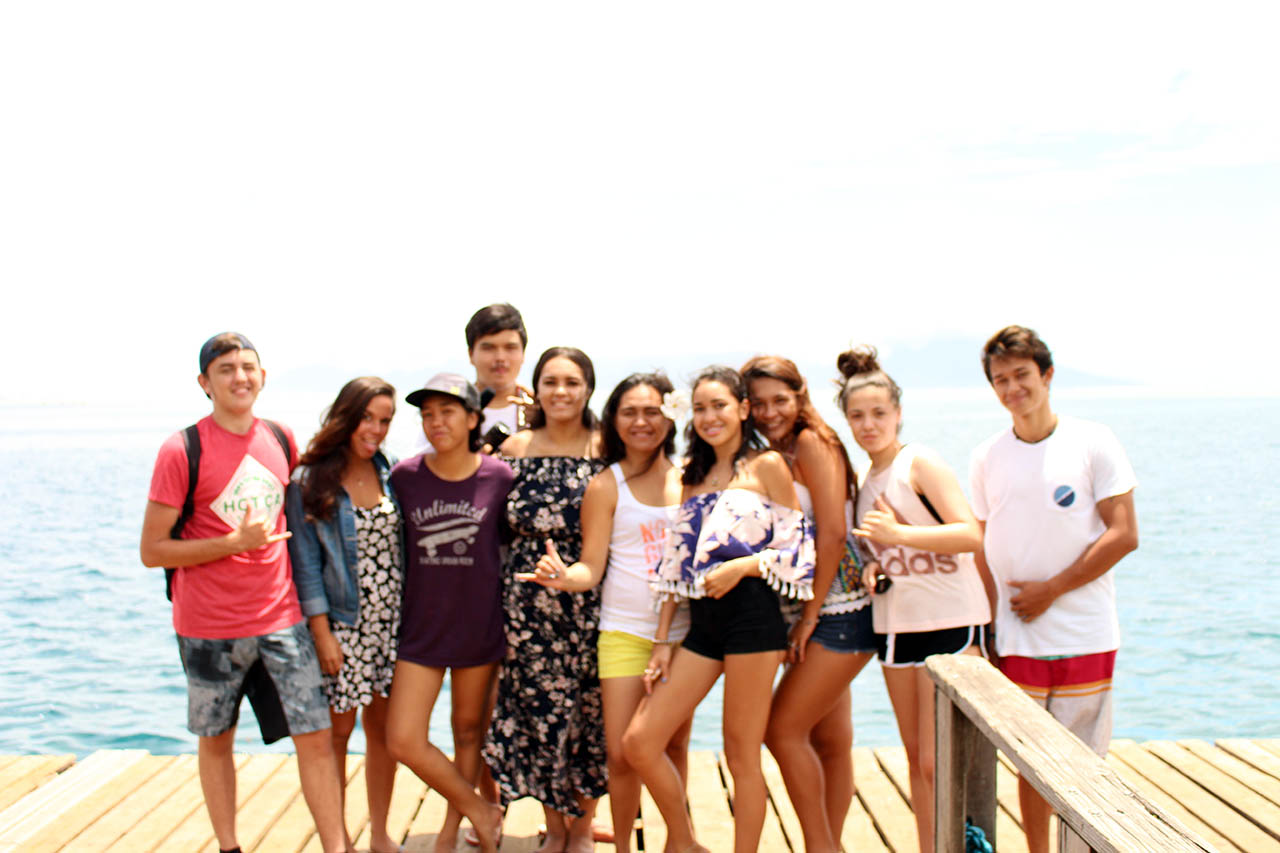 Tahiti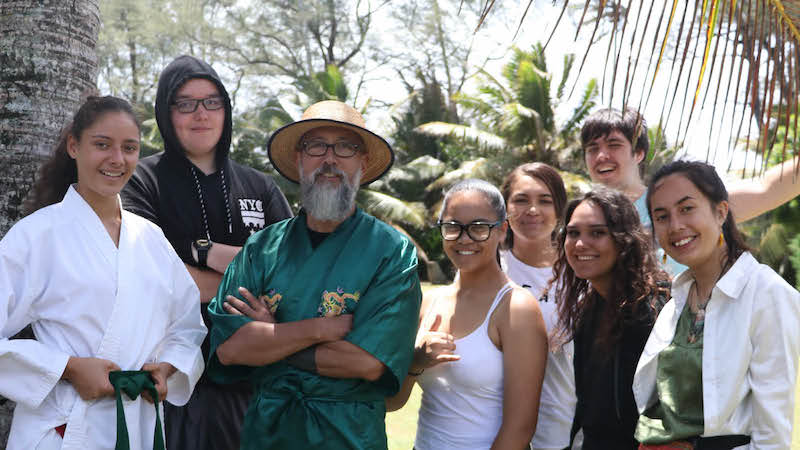 Rarotonga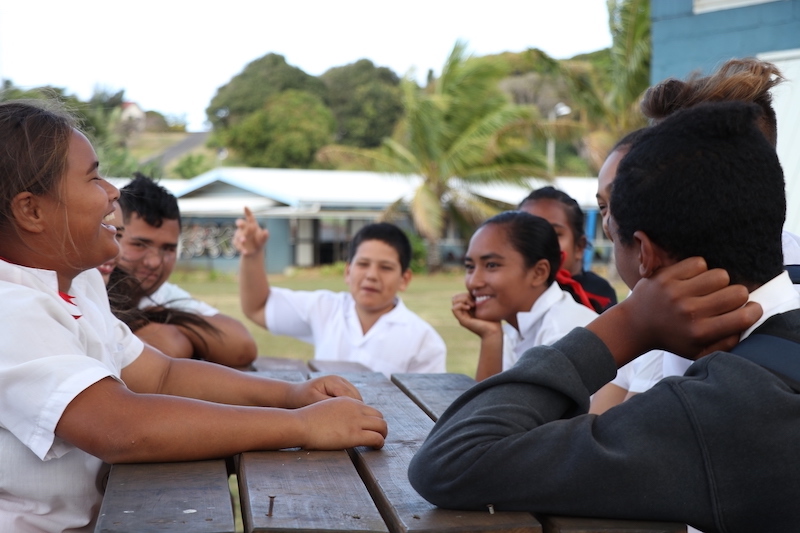 Aitutaki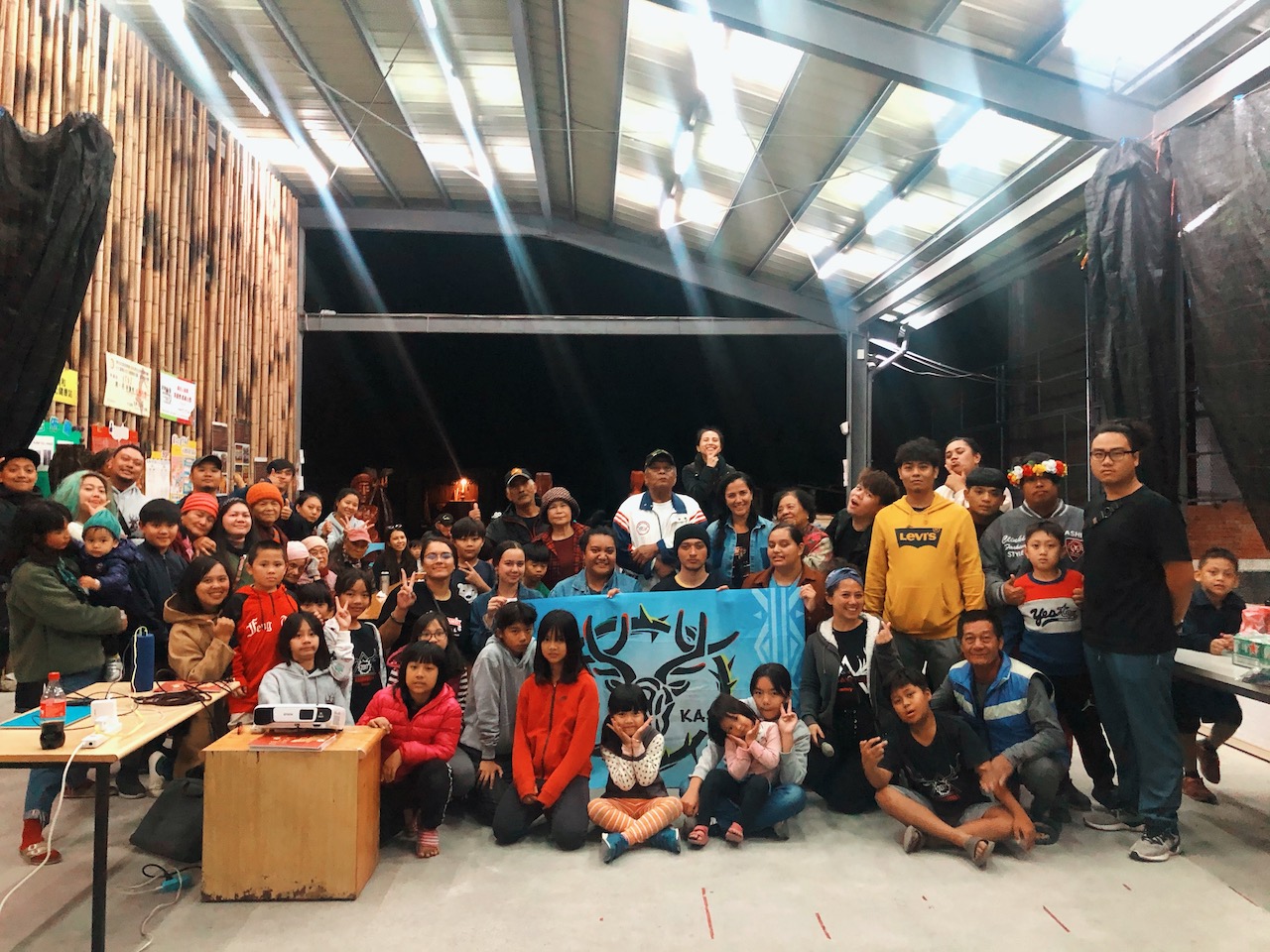 Kasavakan
Kasavakan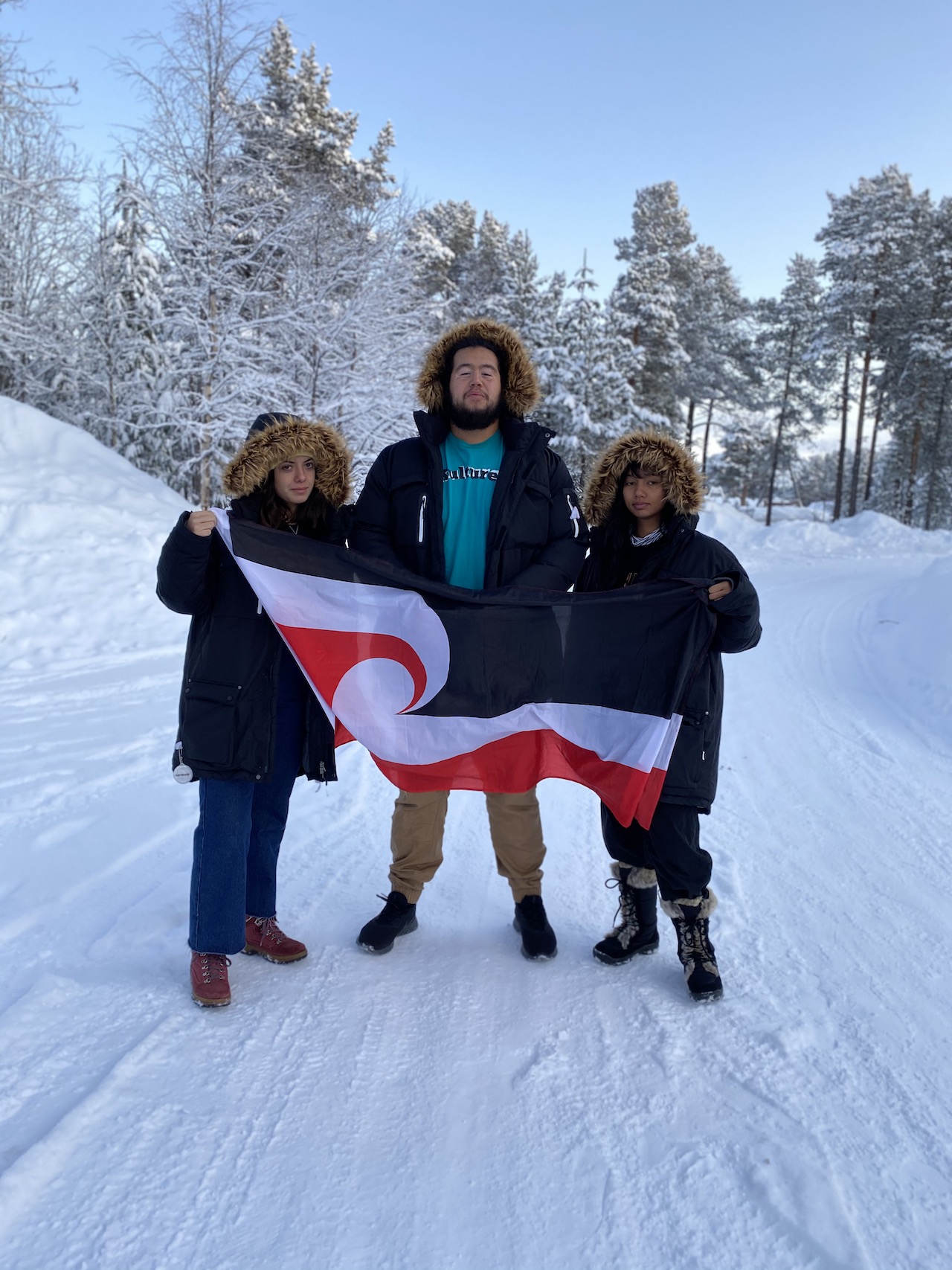 Sápmi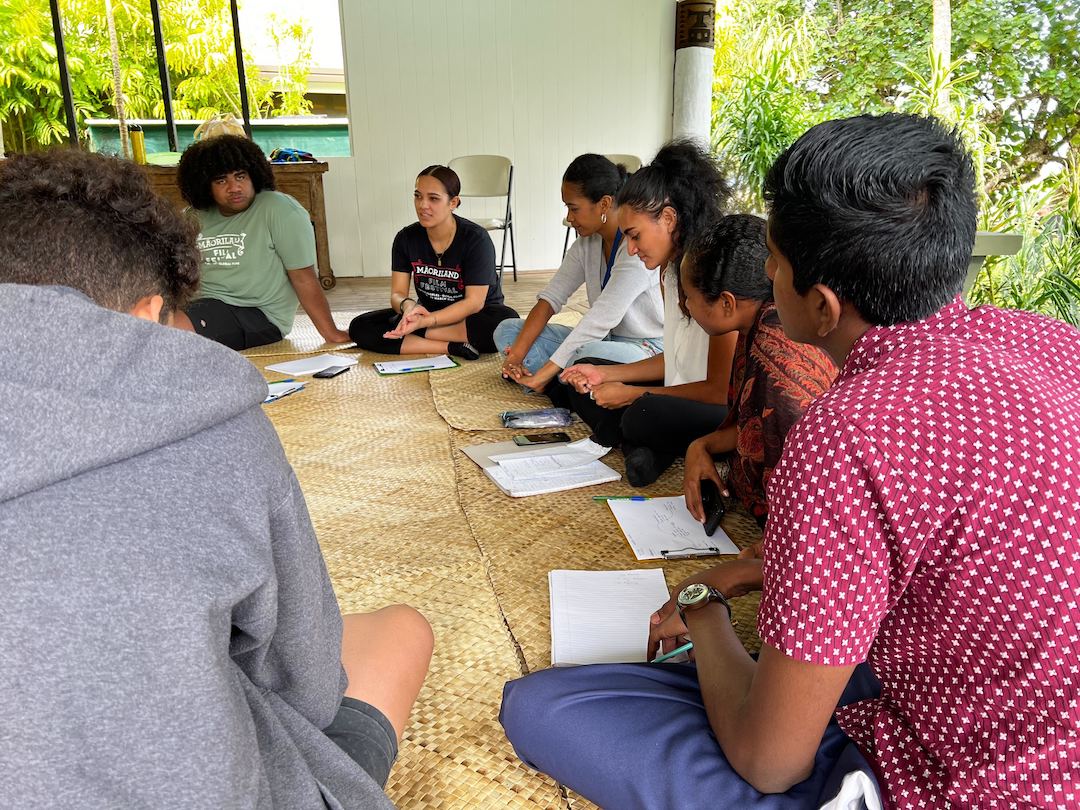 Fiji
Kahnawake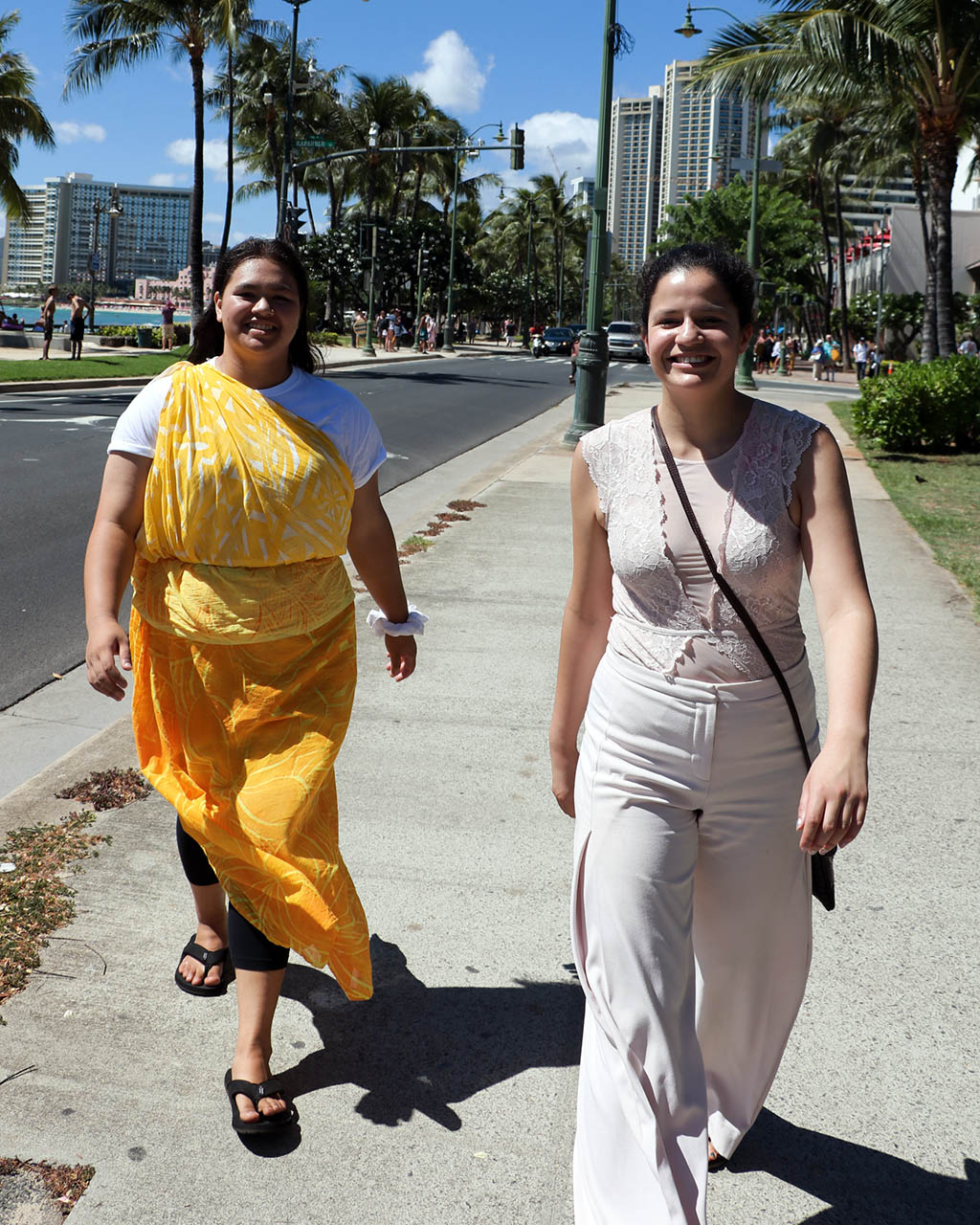 Ana Scotney
Hawaii, September 2017 I found it really challenging. I expected to feel more competent and under less heat to deliver a strong final film. I realised how many skills I lack in the technical side of film making. I was really inspired by my team's level of generosity and support in order to fulfil and realise the potential of our ideas for the film E Tama Mai. The people in our group went above and beyond in order to help me and the rest of the team realise our project. I will never forget that. It was a really special experience to be a part of a whanau, and to be able to meet such incredible artists and entrepreneurs who are passionate about telling native stories. I came Way from the wānanga eager to learn more about film making, techniques of editing and the importance of making decisions that serve the telling of a story. Although it was challenging, it was enormously enriching and I am so, so grateful to have had the opportunity to be apart of told and the Māoriland whānau. Thank you so much xxx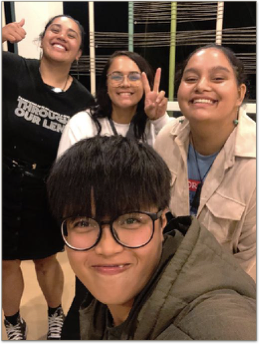 Aydriannah Tuiali'i
Samoa, September 2017 It was a privilege to have worked with some amazing rangatahi from Samoa! The students we worked with had so much heart, solid story ideas, and so much passion for filmmaking. Some students had a cheeky, mischievous and infectious way about them which I was immediately drawn to and excited to work with, as a reflection of my own light-hearted and cheeky personality. All of the students we worked with had amazing spirit and were very hyped to learn about filmmaking and the skeletal framework behind the various roles of filmmaking. I learnt so much in the three days of working with them. I learnt what it means to be a part of a community. I learnt about the importance of acknowledging your tūpuna and the surrounding whenua particularly in Samoan culture, and I particularly learnt that things may not always go to plan, but that doesn't mean you give up.
Nikau Wi Neera
Samoa, September 2017 Creating films with the students was such a gift. The random assortment of skills each of them brought to the table made it really fun to work out how best to utilize the snippets of technical knowledge that they had and create with them a cohesive final product. For example, by providence there was a 16-year old student who was interested in scoring films, and happened to be using the exact same software as me! It was fantastic to be able to share all of the tricks that I had learned in my years of using the program, and he actually taught a fantastic sidechaining trick that I'll take away with me for my next projects. Obviously, the environment and sightseeing was amazing. Floating over giant clams and through coral reefs was pretty humbling as well as interesting, and our group made the most of the one GoPro that we brought with us. The tropical flora and the welcoming reception we were given by the locals really made us feel at home and we were soon totally comfortable with sharing our knowledge with everyone we met through the workshops. Overall, a fantastic experience on which I would happily embark on again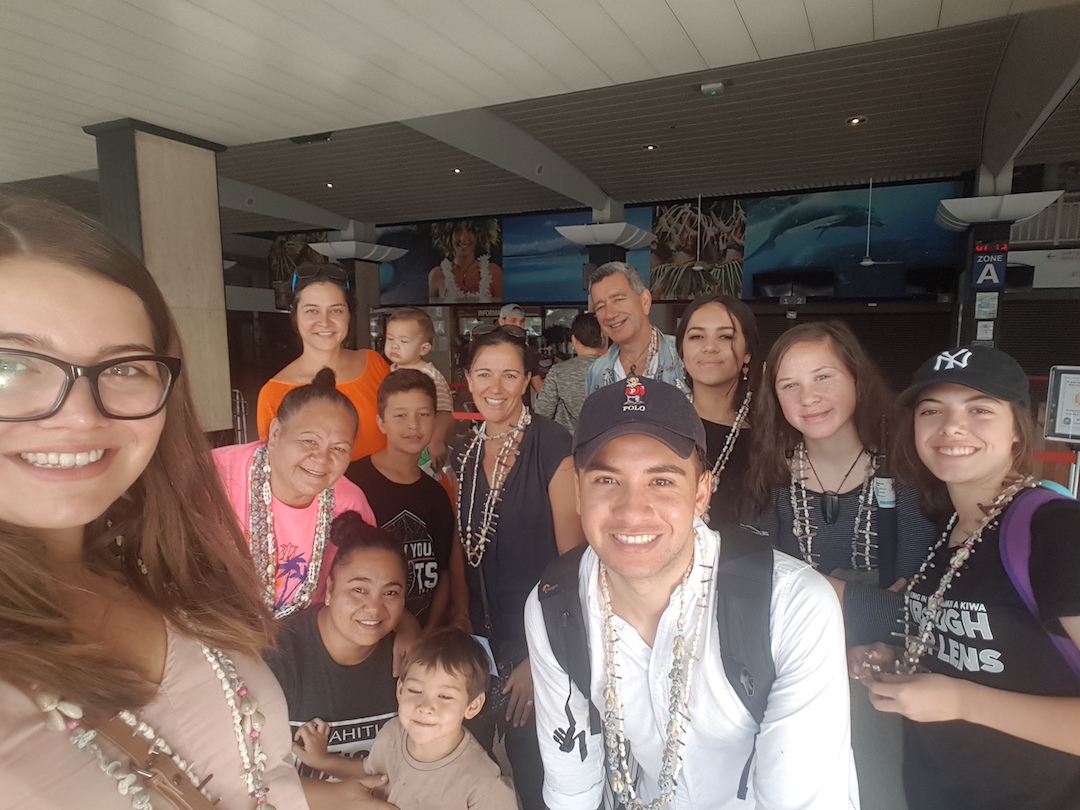 Sonny Ngatai
I expected the students of Tahiti to have very little experience in film, I knew they would have great ideas, but I was surprised how skilled the students were in audio, editing and camera. Some students had already created films which surprised me more. A highlight for me, was seeing the joy on their faces. How in only 3 days we managed to connect with complete strangers purely because it was a safe environment, collaborative and everyone gave it their full attention. Tears were shed when we left, because of how we were all touched by the experience of creating amazing stories. I only wish we had spent more time with them. Hopefully I can go back with this same kaupapa, because I am enlightened and inspired to create films of my own. This project has unlocked a passion that I knew I had, I just needed a push, and a aeroplane ticket in the right direction. I think this trip was special, because we could work a completely different culture, they had similar stories to us, but were affected by it in a different way, which gave our stories a deeper and more rounded meaning. It was perfect.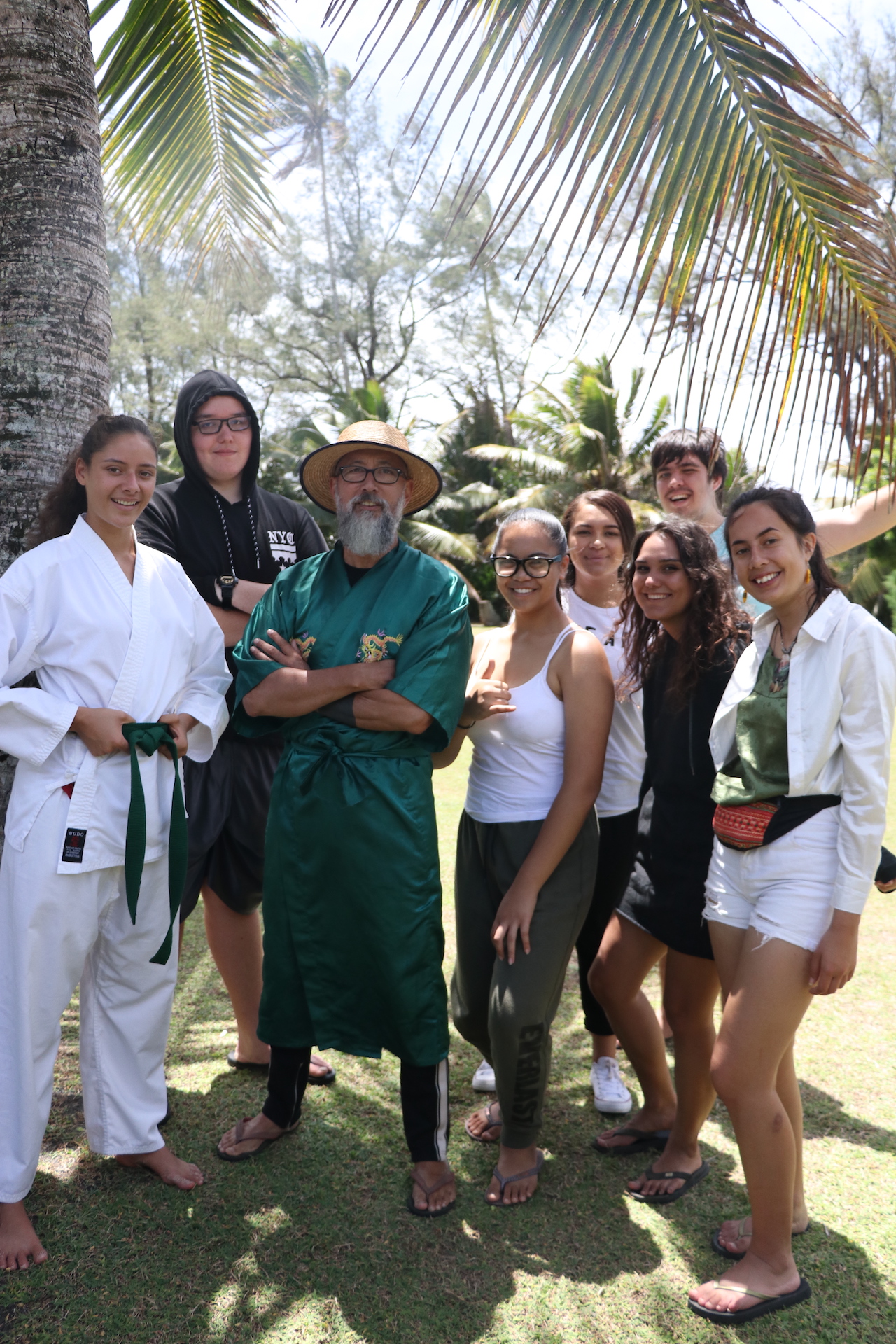 Paeone Thatcher
Cook Islands, October 2018 I didn't really know what to expect prior to our travels. I knew the itinerary and things I may have to do before going but I had no idea how fun it would all be. I expected alot of editing in a dark room and late nights spent putting the film together but I didn't expect to learn so much from it. I was so surprised with myself for being able to initiate two workshops with my fellow team and make two successful films in a couple of days with kids you basically just met! I've never done anything like Through Our Lens before and I loved the challenge of it. There are so many highlights to choose from but one highlight would be getting to see the look on all the rangatahi's faces when they see the final product. It's so fulfilling to see their reaction to what they have accomplished. Some of them came up to me afterward to say that they want to be the next big director or that they have found their new passion and I think that's the best thing to ever enforce. I myself would like to delve deeper into more projects like Through Our Lens as I am passionate about not only telling but hearing about each and every person's stories and/or experiences. Through Our Lens gives people the opportunity to do that and I think that's amazing!!!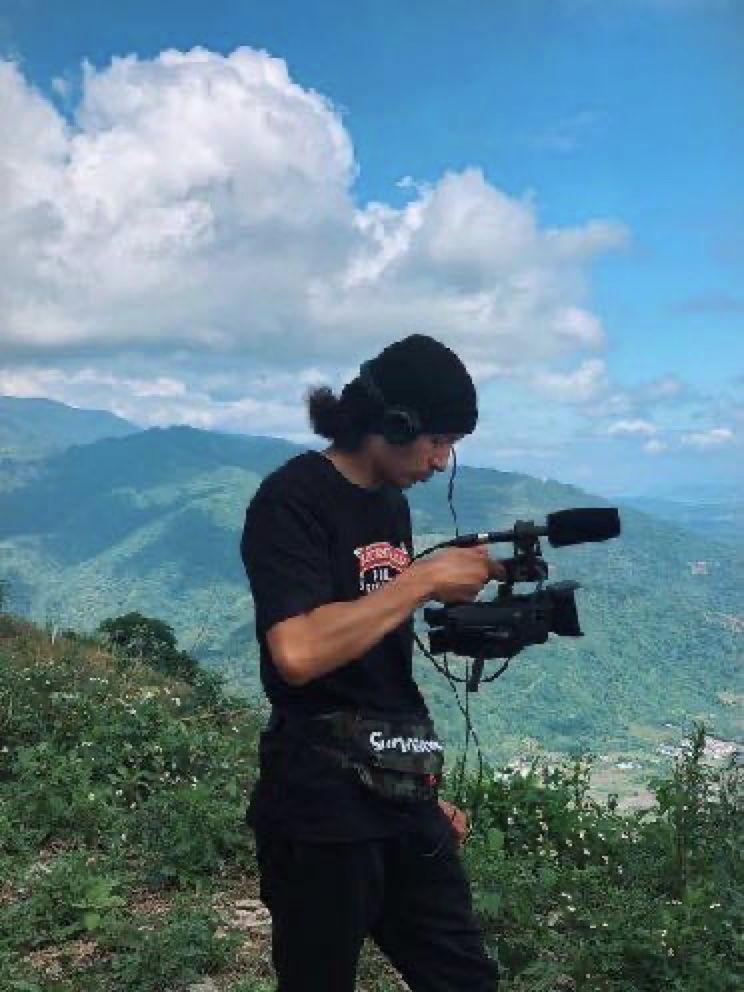 Rakaea Te Rangi Trotman
Taiwan, 2020 Kāre i tino whānui nga kitenga aku i mua i taku haere ki tēneki o nga haerenga, heoi i whakatutuki i ta matau i haere ai koia te mea nui ki te korerohia te kaupapa hai pupuritanga ki taku kete o te purangiaho.  Marama ana ahau kua kore te matatatorutanga o te mōhio i piri ki au i runga i te haere nei. Ma te haerehanga ki te tutaki atu ki wēneki tangata taketake kanohi ki te kanohi , ihu ki te ihu , tangata taketake ki te tangata taketake. Kare i tua atu i tēra. Nōku te maringa tino nui kia whai whakaaro ki te wahanga ki au ki te haere nei , taumata tera o te aroha.  He hua i puta, he rawa i mau i au nga mihi ki te hunga.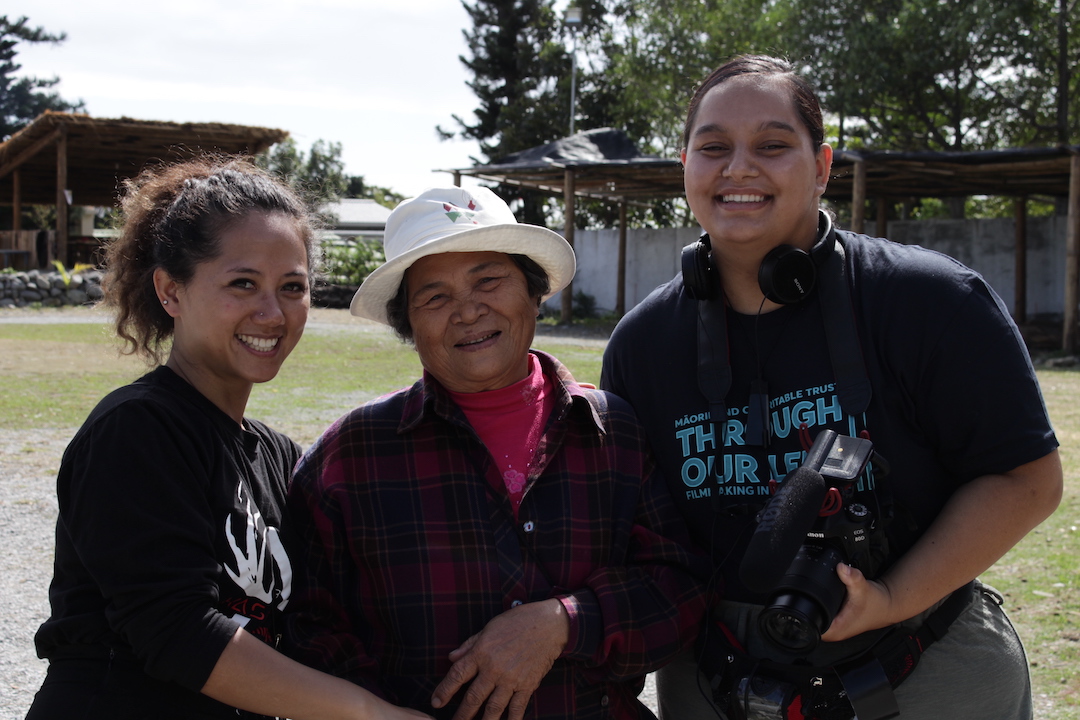 Ngahiwi Pickering
Taiwan, 2020 Firstly I would like to say a big thank you to all the people from Maoriland for giving me the great experience of traveling overseas and connecting with other indigenous people through my passion of filmmaking.  I'm from the Hokianga and that was one thing I would have never imagined I would ever get the chance to do in my whole life.  Before going to Taiwan I didn't have a strong understanding of what it means to be Indigenous, but after returning home I have learned that aroha, manaakitanga, and whanaungatanga are some of the main reasons that make us as Indigenous people important, and why we can connect with each other so easily because we have similar values.   Even though there were a few challenges along the way we strived through to reach the goals that we had set. One of the main challenges that stood out to me the most was the language barrier. It took more time than expected for both sides' thoughts to reach each other, but in the end, we pushed through and overcame the challenge. Also, even though it was only for a short time, that trip has made me more interested to learn more about my own culture and to share the beauty of it out to other Indigenous cultures. No reira Ko matou nga tangata taketake Ka tu kaha Ka tu maia Ka tu kotahi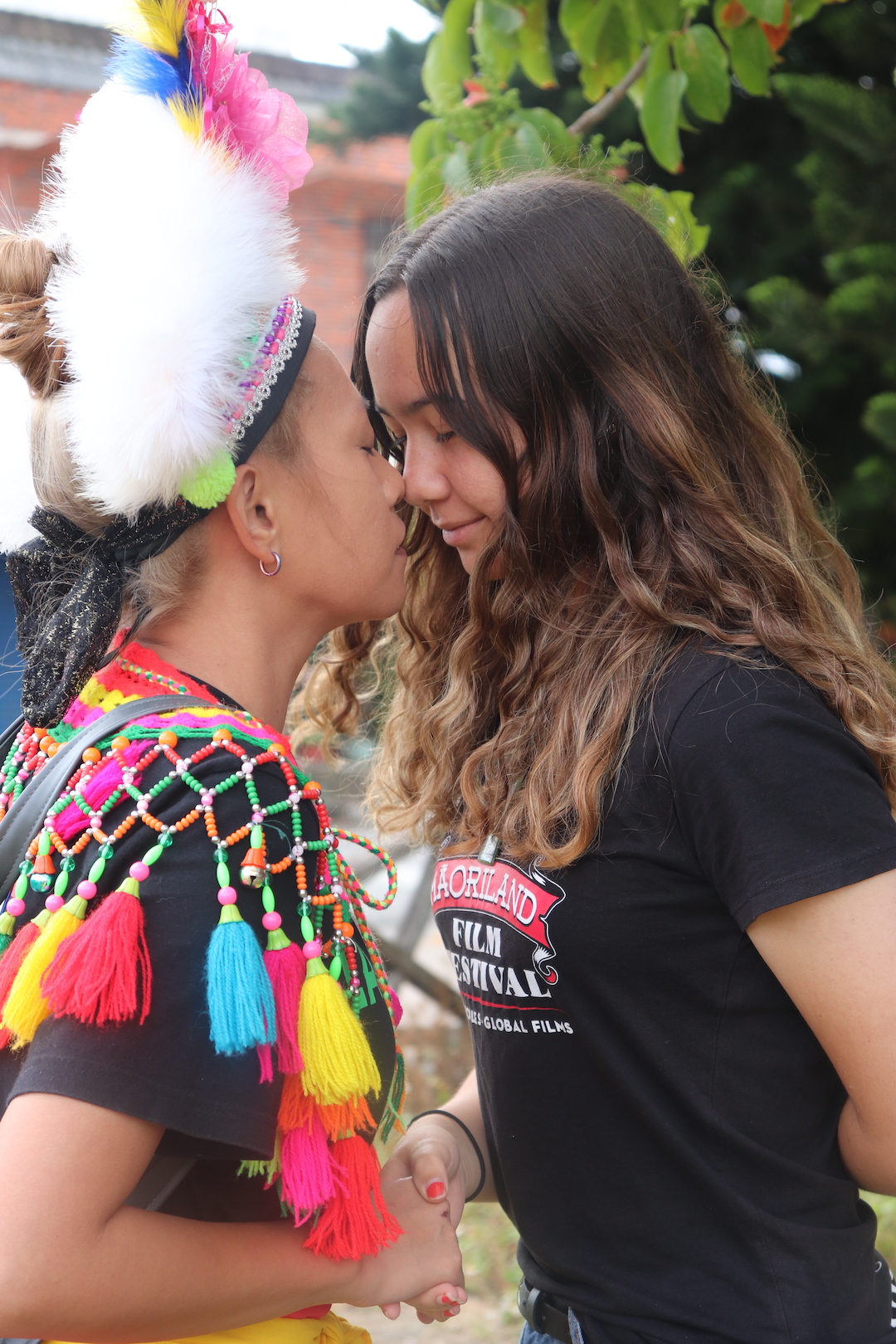 Kaea Hakaraia Hosking
My time in Taiwan was amazing. The scenery, new foods, and especially the people were awesome. While we were in the community, I felt so welcomed. I felt at home. I was given many learning opportunities such as learning about their many different tribes, traditional stories, cultural practices and their general way of life.  Whilst I was taking in this information, I couldn't help but realise like 'wow, our cultures, our stories, etc, are so alike, yet so different?!' There were a few challenges we faced like the language barriers mostly and we couldn't have done it without the help of our amazing new friends who hosted us throughout our stay. And not to mention my lil fam who I got to work alongside through this once in a lifetime opportunity. Inavayan/Nga'aiho!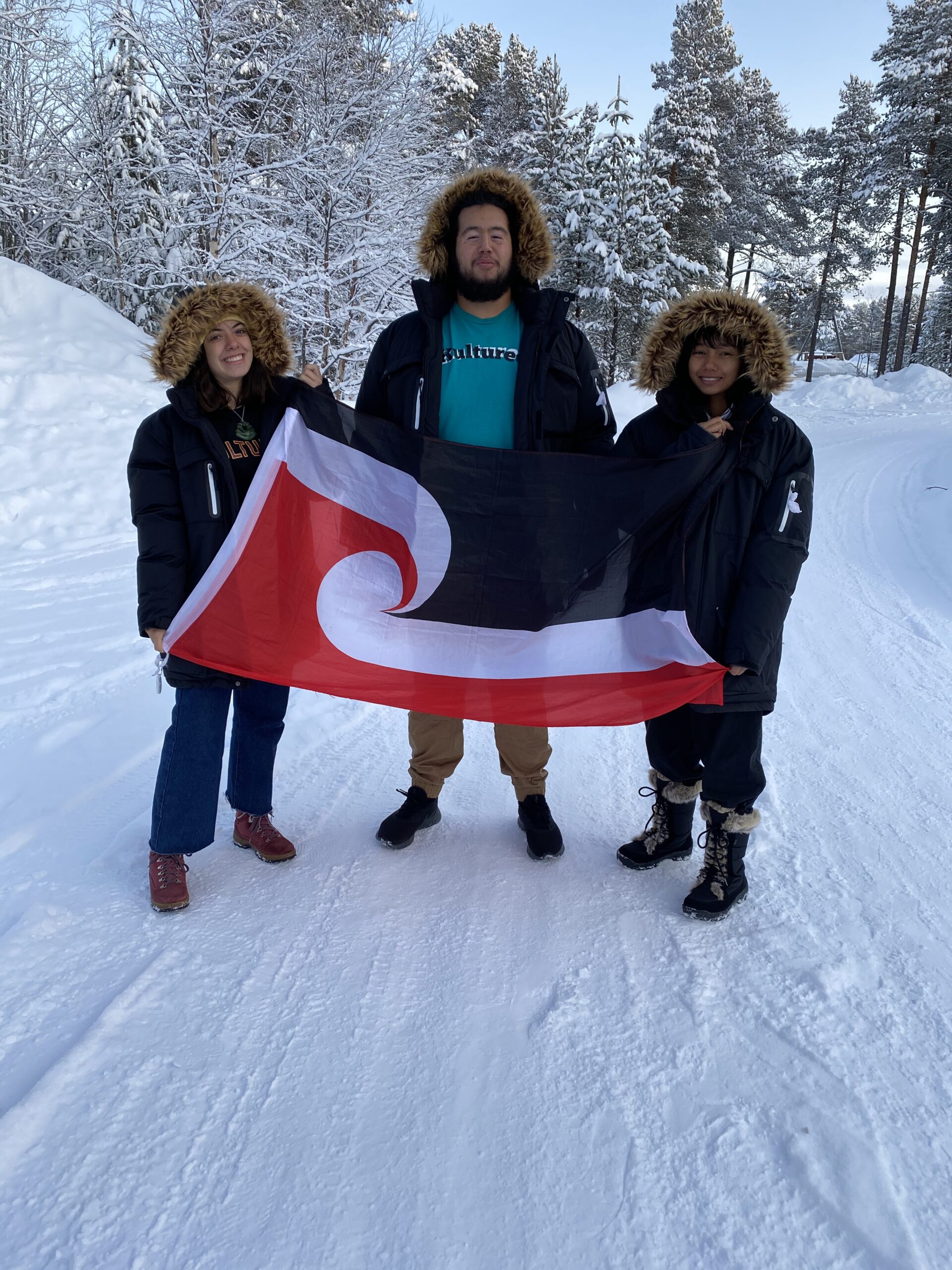 Luke Moss
Sápmi, January 2020 Ka tau haa, ka whakatau haa te poo e tuu nei, Ka tau haa, ka whakatau haa te huka e takato nei, Ka tau ha, ka whakatau haa te whenua o Ngai Sámi, Negative 30 degrees celsius in a big puffy jacket, thick pants and a beanie, the only time I thought I'd meet temperatures this cold is wearing white overalls and gumboots pushing carcasses around the chillers. Yet here I am, sitting on reindeer skins, in the frozen tundra watching Indigenous short films on a giant ice screen… I would try to pinch myself to wake up but my hands are wrapped three layers tight. Sápmi, the Indigenous name for the lands of the Sámi people, was my home for two weeks. From the warming, spine tingling sound of joik'ing, that felt ever so spiritually familiar, to the bright contrasting kaakahu that clothed our tuakana from the Northa, each day felt like a movie. A journey of discovery! Learning about the tikanga and kawa of the lands, the creation story of the world from a Northern lens, the different kaitiaki of the land, and how the northern lights and the stars above are the biggest movie screen of all. But like any good film it wasn't as easy as the main character had hoped (DUN DUN DUUUN!) With a 12 hour time difference and only 4 hours of sunlight a day, let's just say it was hard to adjust! The workshop was a rollercoaster in itself and for me was the biggest challenge, working with four rangatahi that had little English was touuughhhhh! Heres me doing a young mihi in te reo Māori, you know the old "ka tangi te titi, ka tangi te kaka" sorta buzz, then I flip to english, whip out the old "Hello everyone, how are we going today?!?!?" and holly hacka, you could've heard a snowflake drop, as I quickly realised that most of the rangatahi would have had a better chance of mauri ora'ing my tihei then understanding fully what I was saying. With microphone batteries dying in seconds, cameras at the brink of freezing point, and the youth trying to understand my made up sign language it made for the best film workshop that I have ever been a part of! The struggles of the cold and the challenges of language enabled the connection of two Indigenous iwi from the opposite side of the world, enabling us Indigenous rangatahi tell our stories, through our lens! I was asked if this was a once in a lifetime opportunity? At first my instant answer would obviously have been yes.  Never have I ever thought I'd be traveling halfway around the world to experience, share and create Indigenous stories! But my answer was No, this was not once in a lifetime because I know I will return. Because.. The Tundra… it calls me… I've been staring at the edge of the Tundra, for as long as I can remember, never really knowing why… I thought it was fitting to end my story like this as many times the Saami youth would be speaking there reo while looking at me, I wouldn't understand any word they said except for one… "Maui" … and then they would giggle!  Until we meet again my friends of Ngai Sámi, Turou, turou, turou Hawaiki!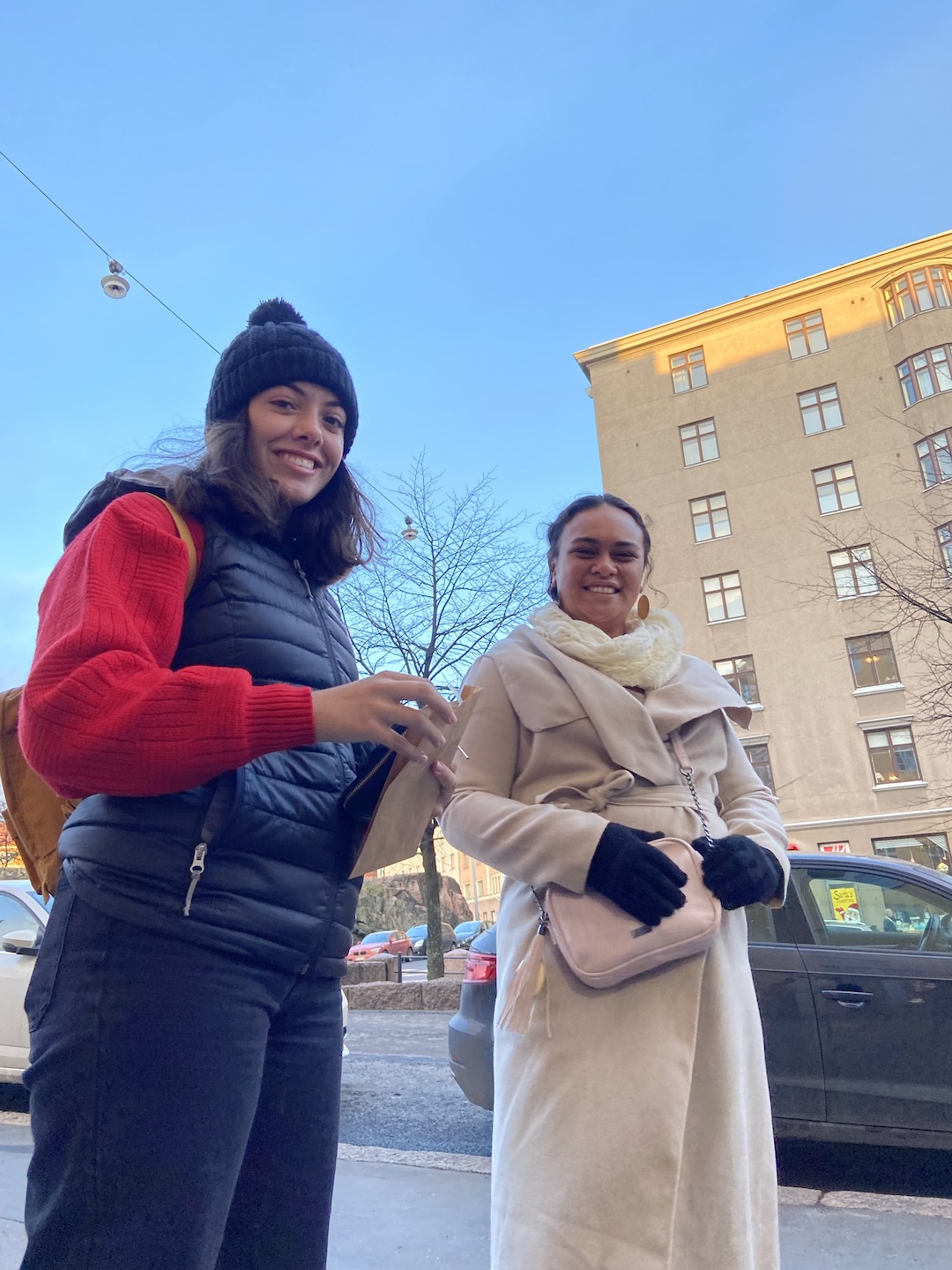 Kate Penese
Sápmi, January 2020 ~Tuutawa te mauri o te whenua Tuutawa te mauri o te wai He kahuu piitongatonga Hei raupii waiuu tangata Whenua~ Big mihi to 'Māoriland, Through our Lens' for bringing me along this awesome journey to teach Indigenous youth to put their unique stories into film. I was fascinated about the Sámi culture and the people. We are much alike. They are the ones that stood out for me. And I'm very happy that we got to meet and be around them, I felt I was around 'real' people. And another big mihi to Sunna for supporting and taking care of us all, very much appreciated️. And to Inga and her whole family for honestly everything!  Very thankful for them looking after us. Big alofas to them. Seeki uce! The workshop was awesome! Got to meet everyone, taught them our games from home, Pukana & Pako. It was really cool seeing them trying to do the pukana! Bleh! I had soo much fun. I enjoyed being with the children, Ainomaija Mäenpää 13yrs, Aino Huokonen 11yrs, Mitja Saari 12 yrs, Jussa Koskinen 11yrs, Emmi Kantola 11yrs, they're cheeky. The challenge was the language barrier, lucky there was a teacher 'Iiris Mäenpää' who helped translate the korero between me, Luke and the children. The weather.  I do miss the snow in Inari & Kautokeino, But I love the hot sun and the ocean breeze in the Hokianga. Ngā mihi nui, Kate Rennie Wikaire Felise x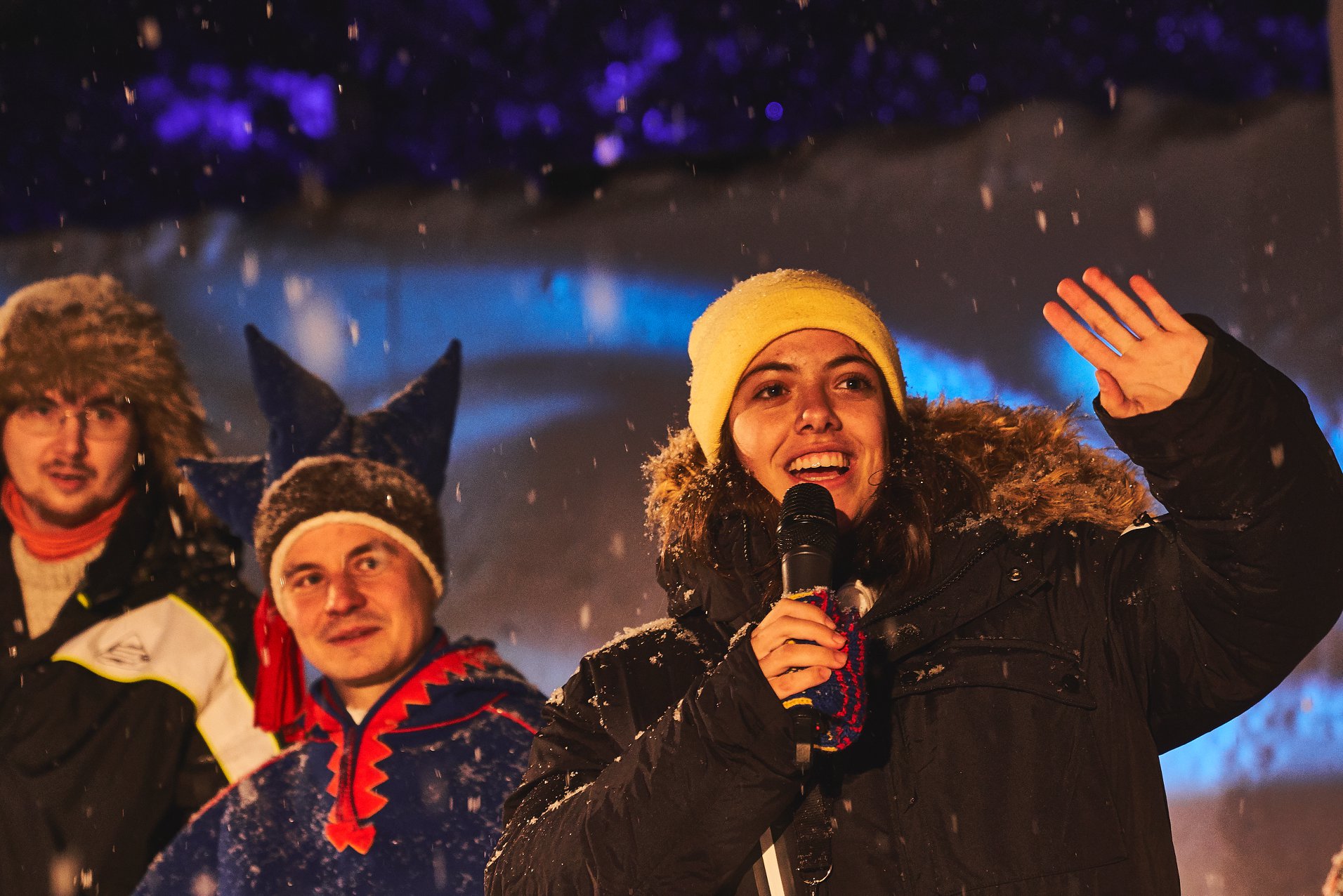 Oriwa Hakaraia
Sápmi, January 2020 Going to Finland was the opportunity of a lifetime. I met so many amazing people, and learnt more about the Sámi culture. Working alongside Venla and Iia was so inspiring for me. They had such a special bond, and a powerful story in which I had the honour of putting to camera. As much as it was challenging working in the cold, being surrounded by snow was also a source of energy for me. Being in such a beautiful and creative environment was beyond amazing, I felt like I was living in a dream.  I have so much love for Sámi people and their culture. Their hospitality and kindness really hit home for me, and I know that my peers would agree. Their love for their landscapes, and their knowledge of their ancestors was truly mind blowing. I learnt so much from them, and learnt more about myself and my own potential. Truly the trip of a lifetime.
Through Our Lens is supported by