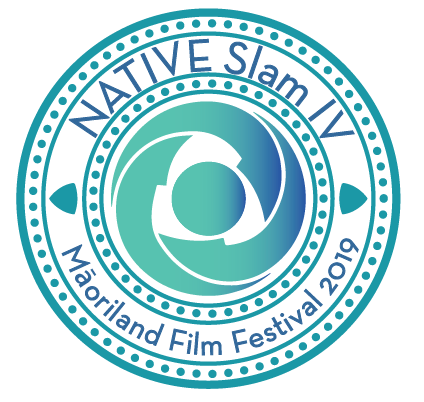 The NATIVE Slam
Each year, in the days leading up to Māoriland Film Festival, Indigenous filmmakers team up in New Zealand to make a short film. They have just 72 hours and no budget. Since its inception in 2016 thirteen short films have been created that have played in film festivals around the world.
The NATIVE Slam is proof that when indigenous creatives collaborate magic happens.
A NATIVE Slam team is made up of one Māori filmmaker host and two international Indigenous filmmakers. To date 41 Indigenous filmmakers have participated with NATIVE Slam films screening at Māoriland Film Festival (NZ), imagineNATIVE Film + Media Arts Festival (Canada), Tampere Film Festival (Finland), Winda Film Festival (Sydney), Homeground Film Festival (Sydney), Balinale International Film Festival (Bali), Skabmagovat Film Festival (Sápmi Finland) and other festivals in New Zealand.
NATIVE Slam in 2019
Māoriland Film Festival is now calling for applications from Indigenous filmmakers from around the world to participate in the NATIVE Slam IV. You must be able to travel to New Zealand in the week before Māoriland Film Festival 20-24th March 2019.
For more information, please contact: 
kiaora@maorilandfilm.co.nz
INTERNATIONAL
INDIGENOUS
COLLABORATION