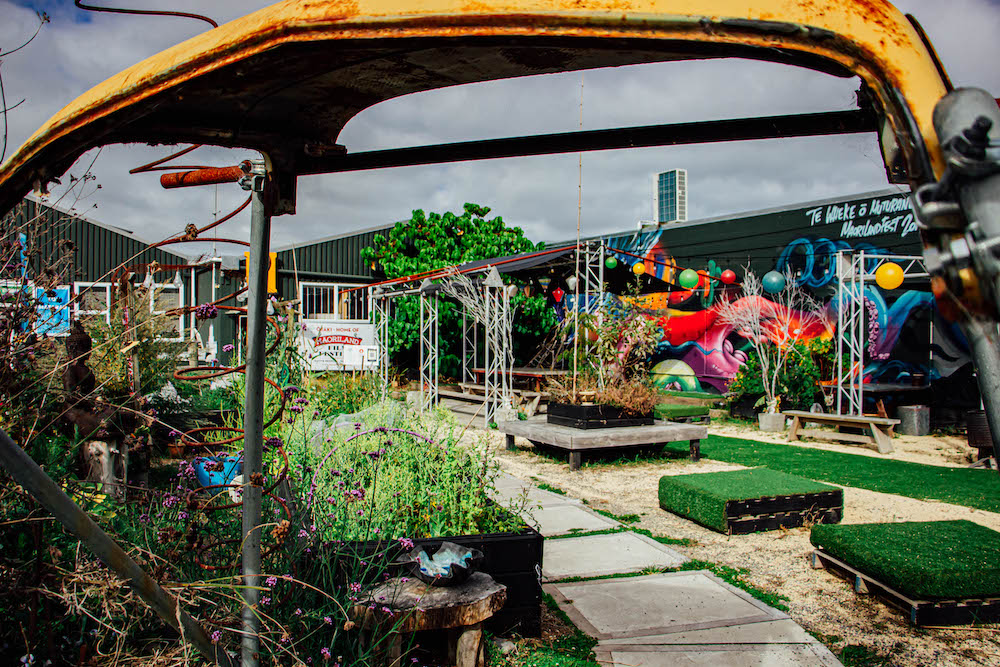 The Māoriland Maara Kai aims to grow wairua nourishing kai for our whānau and community.

The Māoriland Maara exists to support our community to expand our collective knowledge of how to grow and share healthy, affordable kai.

It is a place where we can come together around food and be nurtured and supported.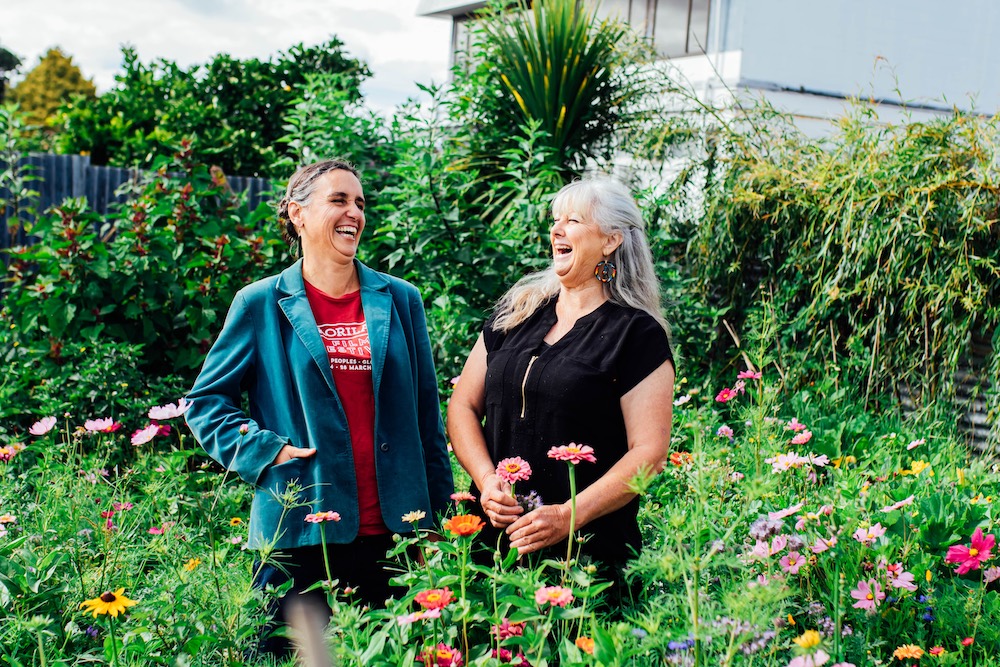 Our Maara team
Elishka Graham & Tania Hakaraia
Māoriland is committed to 
Kaitiakitanga – Being good caretakers
Para Kore – Zero Waste
Tikanga Māori  – practices to achieve ecological sustainability
Hauora – Better kai means better health
Mana motuhake  –  Food sovereignty 
Nau mai Haere mai…
Join us in the maara!
Maara Noticeboard
For all your community notices and handy hints in the garden!
BRING YOUR COMPOST TO MĀORILAND
If you have food waste you do not compost, it's an easy trip to the back of Māoriland on Raukawa street, when you are heading into town.
All are welcome to drop your fruit & vege waste in a lidded bin near the back paddock gate!
KAIBOSH TUESDAYS
Māoriland has partnered with Kaibosh to share quality surplus food that would otherwise have gone to landfill with our community.
Every Tuesday we set up outside Toi Matarau Gallery. We try to ensure everyone can get a little something, and at times when people need extra we can usually help. This whole event depends on manaakitanga and engaging in respectful, sharing and caring way.
COMMUNITY SPONSORED AGRICULTURE – GREAT KAI DELIVERED TO YOU!
For locally grown, spray-free, organic produce delivered to you weekly, contact Jack Leason. You can support his CSA business initiative by becoming a weekly subscriber for the coming season  30 November – 1 March, a big whānau boxful at $40 or a small household boxful for $25.
Contact Jack at 021 0252 8003 and find out more, or email him [email protected]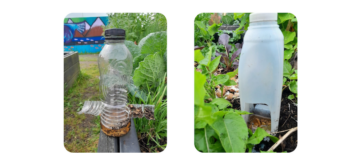 SLUG AND SNAIL TRAP
This little contraption, filled with beer, in every bed has changed my gardening life, check out the photos of my slug and snail traps and I totally recommend you make your own!
Safe from slugs and snails, tomatoes and cucumbers are taking up space in the kitchen while we wait for the soil to warm up, not long now and I will have the dining table back.
SEASONAL SURPLUS STORE
Ōtaki's own marvellous co-operative of back garden growers are going to kick back into action with fresh-grown produce in the area outside the Memorial Hall Thursday mornings starting 24 November.
Anyone with excess produce in their garden can sell or donate crops to the stall,  which are on-sold to buyers.  This is a not-for-profit operation donating proceeds to community groups so don't expect to make a lot out of your handful of tomatoes!
ELISKHA'S PARSLEY PESTO
Pesto can be made from any green, but here's Elishka's Parsley Pesto Recipe…
 Parsley 2 packed cups roughly
Chopped Cashews 3/4 cup (can substitute with any seeds or nuts you have)
Oil 3/4 cup (I strongly prefer cold pressed olive oil)
Grated rind half lemon
Salt and Pepper to taste (more is good!)
Mix well and enjoy with bread or crackers!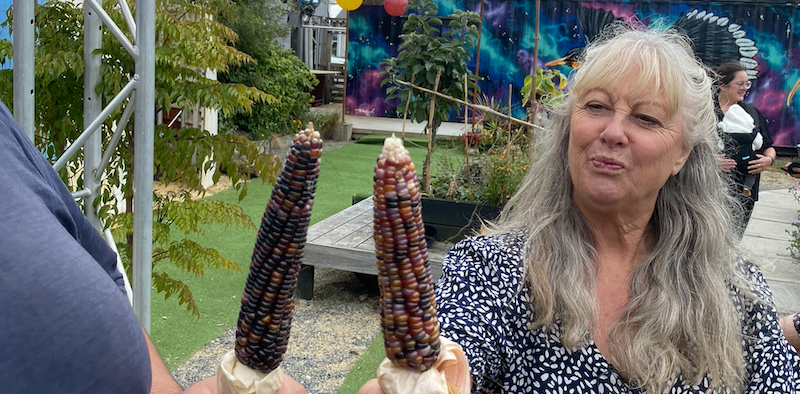 Corn Harvest! Late in 2022 I planted corn, placing some in the centre row of the long bed by the Māoriland Hub back door, a reliably visible and busy spot […]