He whai mātātoa
ki aorangi kē
A sci-fi movie for the whole whānau in te reo Māori!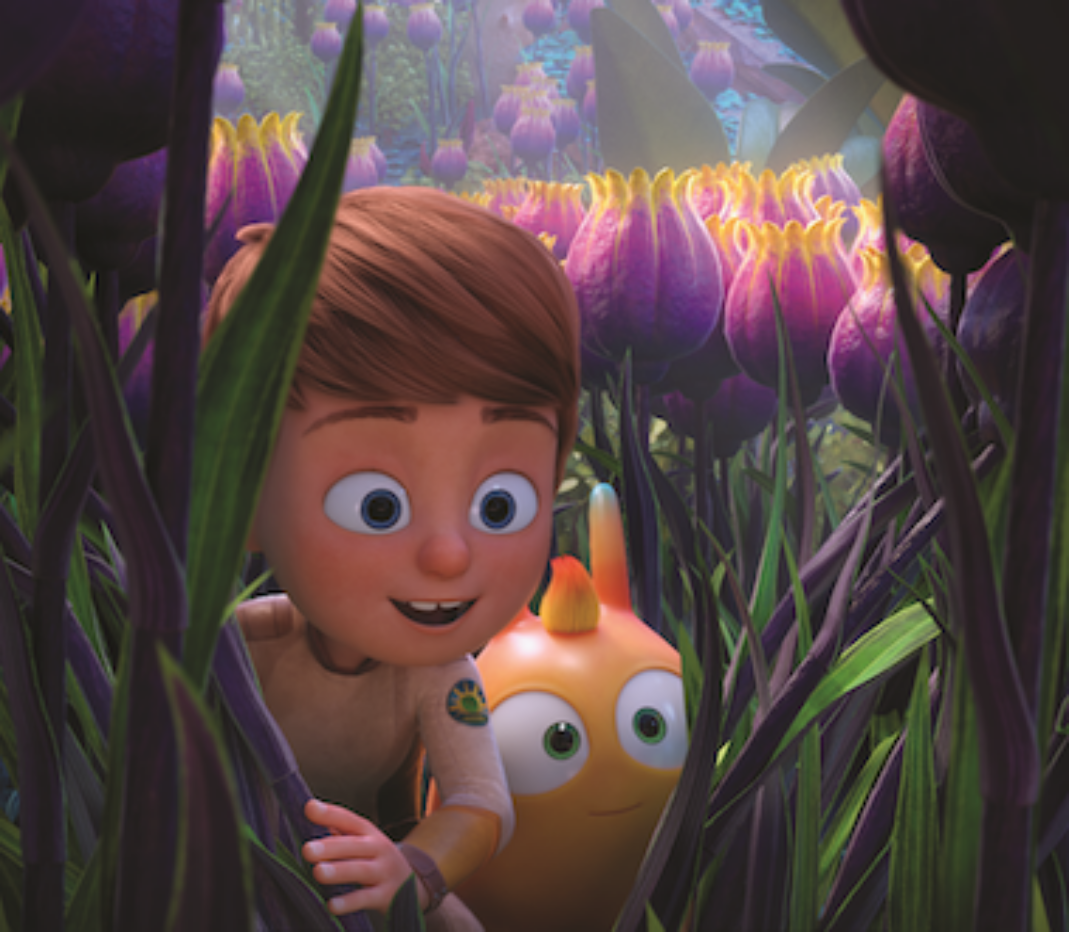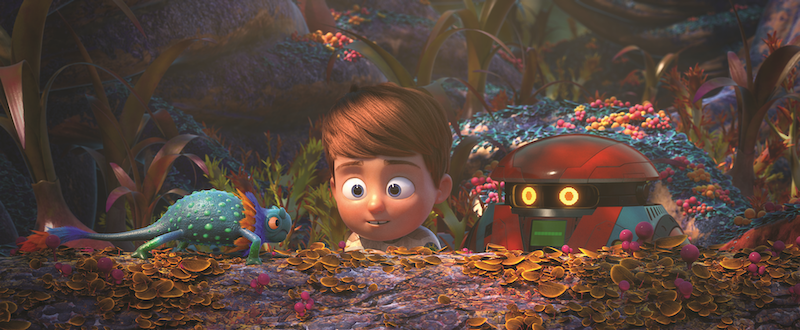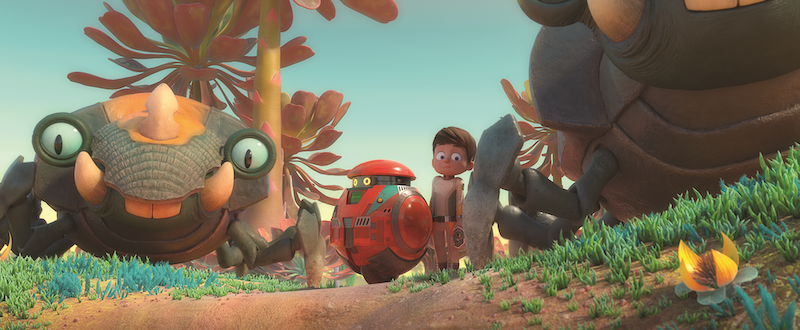 About the Film
When their spaceship begins to destruct Wiremu and his whānau are separated and Wiremu finds himself ejected in one emergency capsule while his parents escape in another. When his capsule lands on an unexplored planet, Wiremu and robot Paki befriend a kooky alien Hiko. Together they adventure through the wildly mysterious planet, discovering its creatures, its beauty and its dangers!
He Paki Taketake is excited to present TAMA KAIĀTEA (Astro Kid). Originally a French animated feature film that has been reversioned into te reo Maori at the Maoriland Hub.
A fun adventure on a distant planet!
Schools & Community Groups
For Mahuru Māori, Māoriland Productions is making Tama Kaiātea available to schools and community organisations by koha.
To make a booking, contact [email protected]
Once confirmed, you will receive a private link to stream Tama Kaiātea.
You will need a steady internet connection to view the film.
Commercial Bookings
Business, cinema or private commercial screenings of the film can be arranged by emailing [email protected]
Matanga Reo
Hēni Jacob
Ngāti Raukawa, Ngāti Porou
He uri tēnei nō Ngāti Raukawa, nō Ngāti Porou anō hoki. Kua rua tekau tau neke atu a Hēni e tuhi ana, e whakamāori ana, e whakatika ana i ngā momo rauemi reo Māori huhua noa. He papakupu, he punakupu, he pukapuka kīwaha, he pukapuka whakaako reo ētahi o ngā mea kua takoto i a ia. Ko te nuinga o āna mahi, kei te ao mātauranga, engari he paku nei tana whāwhā i te ao pouaka whakaata, (he whakamāori motuhenga, he mahi tahi anō hoki ki ētahi atu ki te waihanga i te hōtaka Ihumanea mā Cinco Cine, Māoriland Productions), me te minamina o tana ngākau ki te takahi tonu i tēnei ara nui e ora ai, e ora ake ai te reo Māori.
Hēni has spent over 20 years writing, translating and editing a wide variety of Māori language resources. She has written or co-written a number of dictionaries, glossaries, books on Māori idiom and Māori teaching texts. Whilst the bulk of her work has been in the education sector, she has dabbled in the world of television (translating a number of documentaries into Māori, and co-producing Ihumanea for Cinco Cine, Māoriland Productions), and is keen to work further in this medium that has such a powerful role to play in the retention and revitalization of the Māori language

Clayton Cook

Ngāti Whātua, Kāi Tahu, Kāti Māmoe.
Clayton is a respected teacher at Te Kura Kaupapa Māori o Te Rito in Ōtaki. He was raised in Ōtaki, and started to learn the Māori language as a student at Ōtaki College. Some of the most esteemed kaumātua of the era guided him on his language journey. As a young parent he was committed to ensuring the language would live on in his children, and he has seen his grandchildren at ease in te reo. Clayton is a qualified translator and language advocate who often assists Māoriland's productions.


Te Kiwa Goddard
Ngāti Raukawa, Maniapoto, and Tuwharetoa ki Te Tonga.

Te Kiwa Goddard is a teacher and musician of Raukawa, Maniapoto, and Tuwharetoa ki Te Tonga. He has had a lifelong relationship with the Māori language starting with the commitment of his parents Danny and Maru. He was schooled in the kohanga reo movement and then Hato Pāora College. He is also a graduate of Te Panekiritanga o Te Reo Māori. His love of the language and of teaching it, continues in Kiwa's family, faith, and life.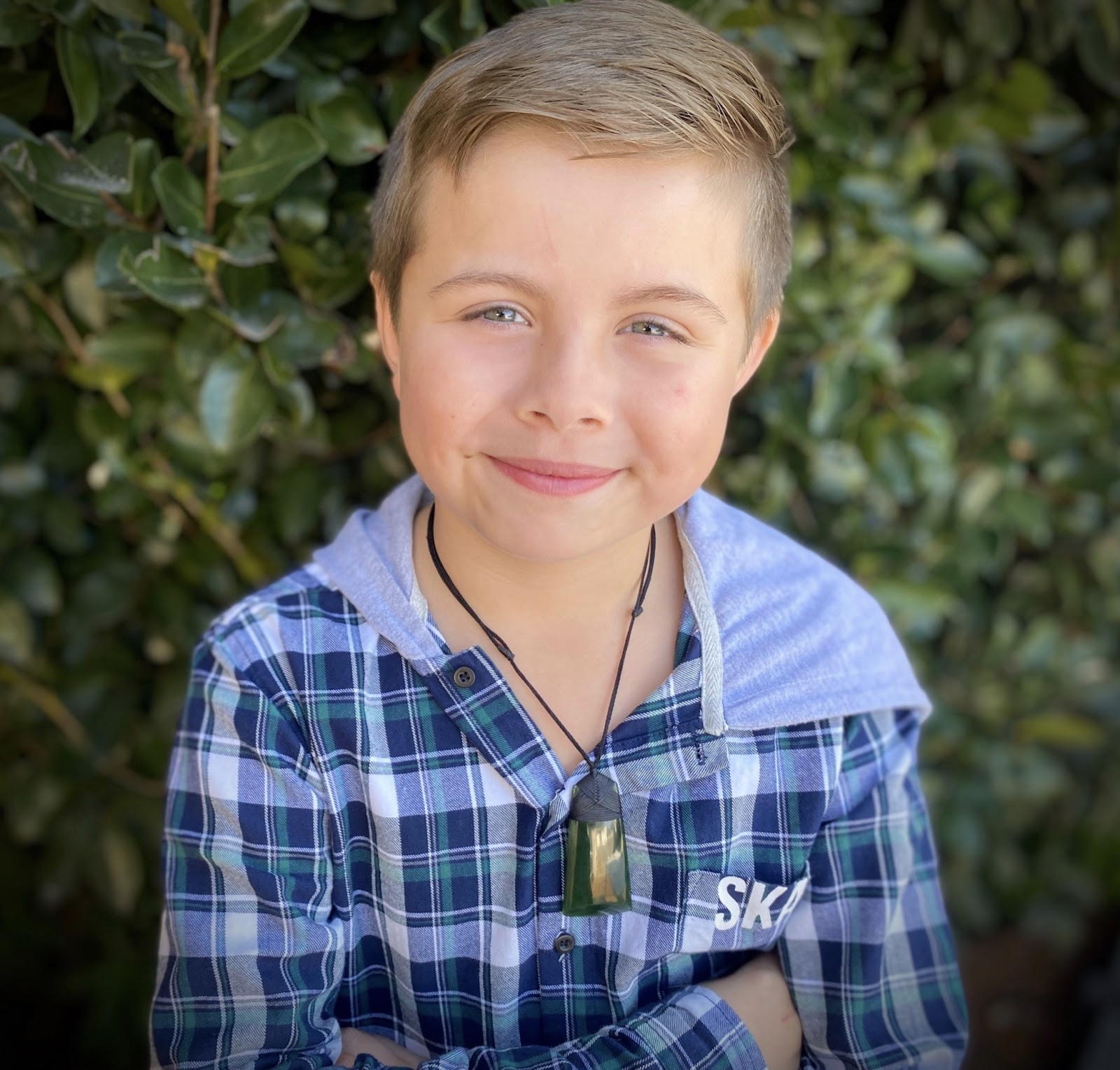 Wiremu
William Hemana Lockwood 
Te Arawa, Ngāti Pikiao 
Rotorua boy William Lockwood started his te reo Māori journey as a toddler. Tama Kaiātea is his first professional performing role.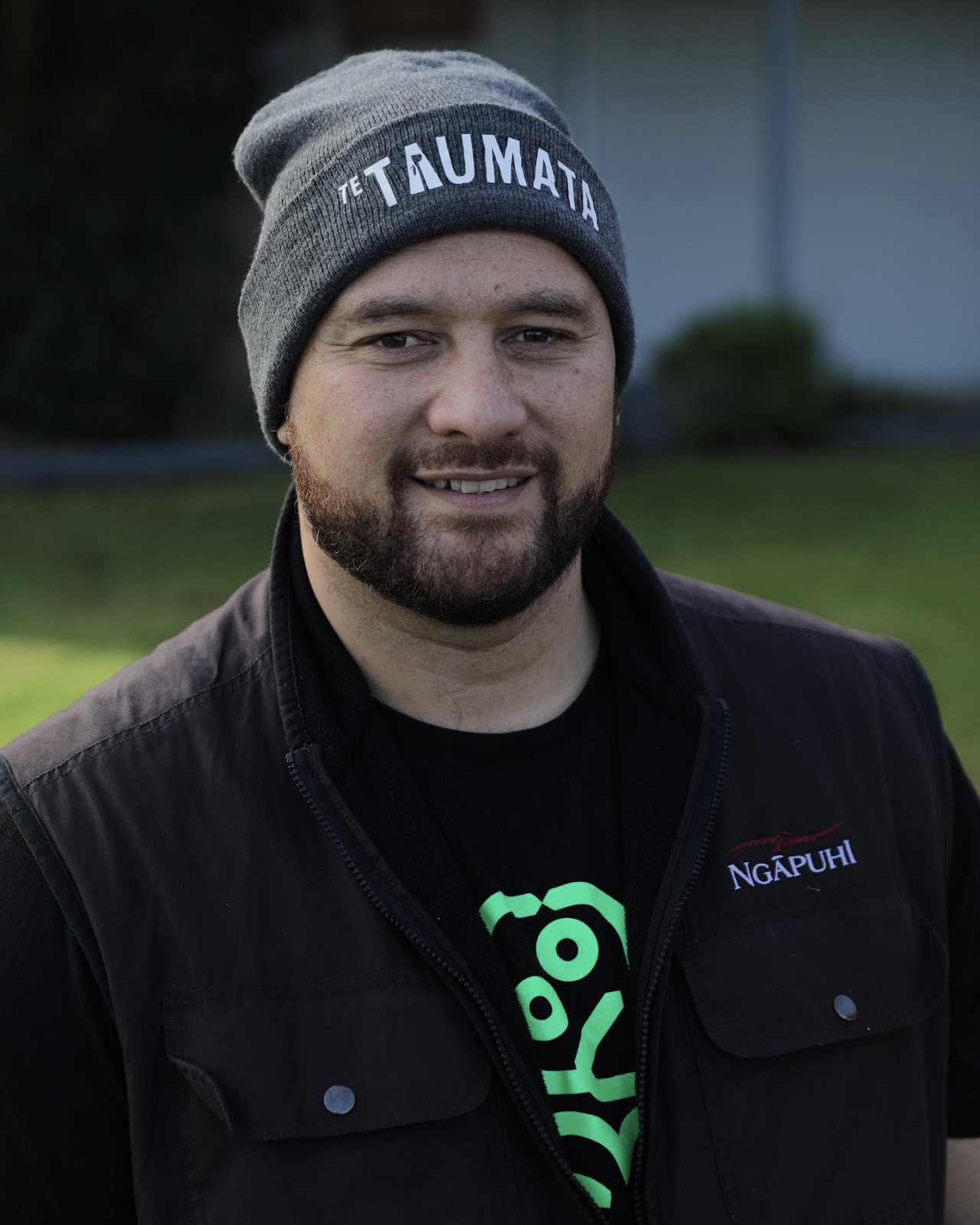 Pāpā
Te Puaheiri Snowden
Te Roroa, Ngāti Korokoro, Te Māhurehure, Ngāti Kuta Patukeha, Ngāti Wai, Ngāpuhi
Te Puaheiri is known best for being one of the hosts of Taringa Podcast alongside Paraone Gloyne.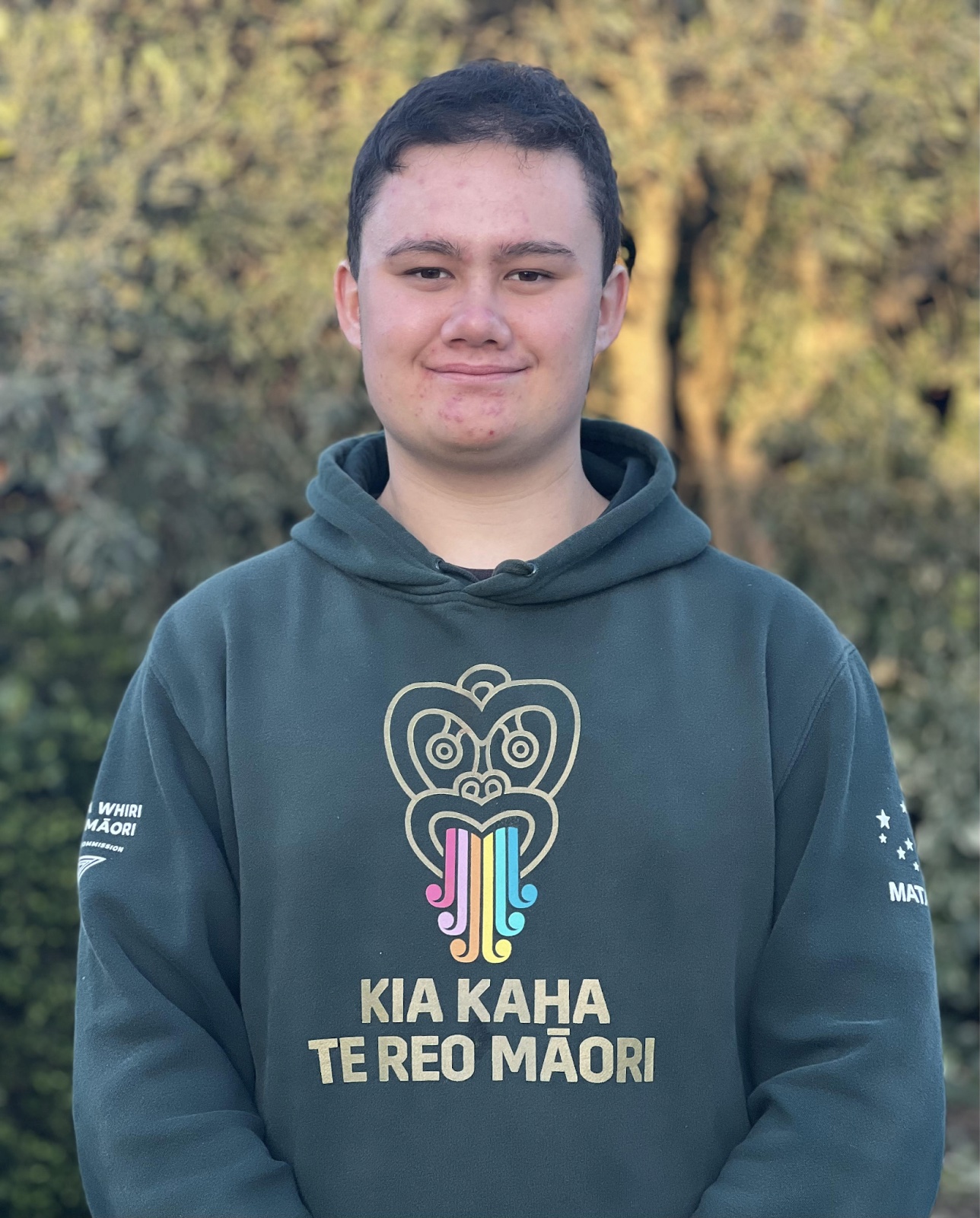 Paki
Te Ākauroa Jacob
Ngāti Raukawa, Ngāti Porou, Pukapuka (Kuki Airani)
Te Ākauroa is in his last year at Te Kura Kaupapa Māori o Te Rito. He is passionate about te reo Māori me ōna tikanga. Te Ākauroa is an accomplished orator having won multiple trophies at Ngā Manu Kōrero National Competitions.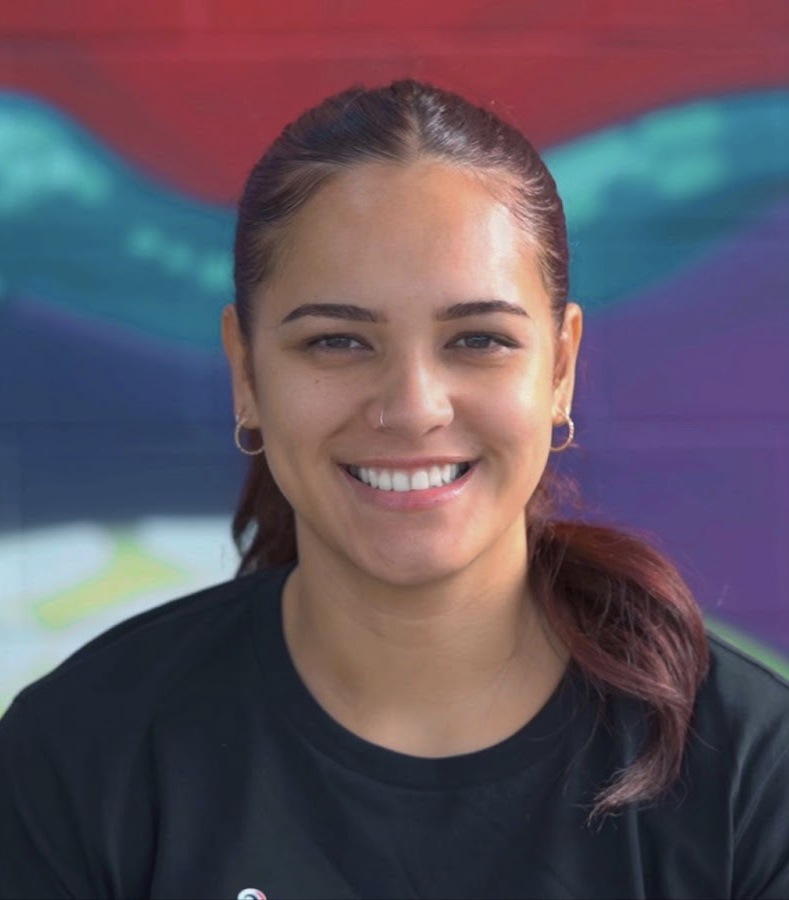 Māmā
Aree Kapa
Aree joined Māoriland four years ago whilst studying for her Bachelor of Arts in Screen and Media Studies at Waikato University. Aree now leads rangatahi activities at Māoriland.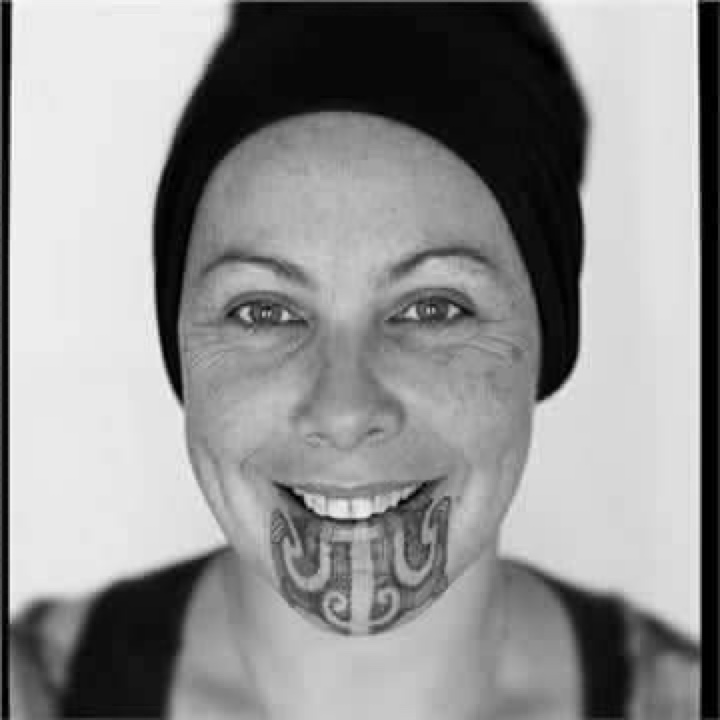 Automated Voices
Angie Stretch
Ngāti Raukawa, Ngāti Toa Rangatira, Ngāti Kuia
Angie is an advocate and teacher trainer of te reo me ōna tikanga with over 30 years experience.
Being of local iwi and hapū whakapapa, Angie has an intimate understanding of, and relationships with a wide sector of our communities, educational facilities, marae, and tangata whenua. She is kaikaranga, a singer of both traditional and contemporary song, a teacher trainer for kōhanga reo, kura kaupapa, wānanga, universities, iwi and government departments.
About He Paki Taketake
He Paki Taketake is the sound studio based at the Māoriland Hub in Ōtaki. Its aim is to share the voices of the A.R.T. Confederation by reversioning films into Te Reo Māori. Tama Kāiatea is the first feature film to be reversioned as a part of this kaupapa. 
Contact
Whakatupuranga Rua Mano
Whakatupuranga Rua Mano – A vision for the generation 2000 first established in 1975 by Professor Whatarangi Winiata with the objective of creating a strategy that would ensure the revitalisation of te reo Māori within the generation 2000. This vision is vital to the iwi of Ngāti Raukawa, Te Ati Awa and Ngāti Toa Rangatira (A.R.T Confederation) as well as the many hapū within these iwi. 
WRM is the founding vision of Te Wānanga o Raukawa – the first Māori university in Aotearoa, established in Ōtaki.