Held on March 22, 2018, the fifth annual E Tū Whānau Rangatahi Film Awards were hosted by Brent Mio and Sonny Ngatai (Hahana, Ngā Pakiaka) with the assistance of Rāwiri Paratene.
Each year, the E Tū Whānau Rangatahi Filmmaking Challenges invites rangatahi up to the age of 24 to create films of any genre – documentary/ short drama/ animation/ music video etc – that told a story of their world, here in Aotearoa, through their lens.
The 2018 awards attracted entries from across Te Ika a Maui, with one group travelling from as far as the Hokianga in support of their entries.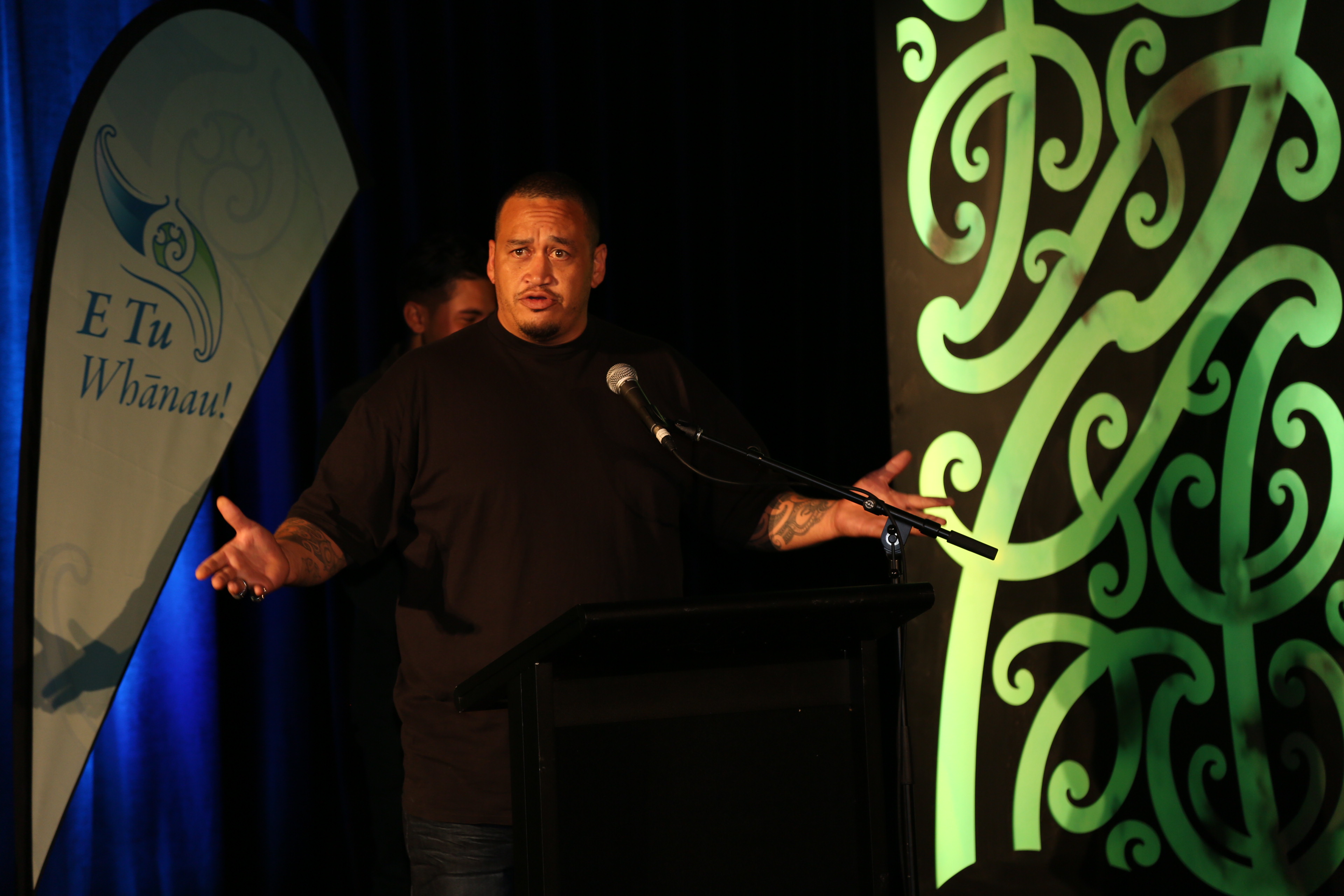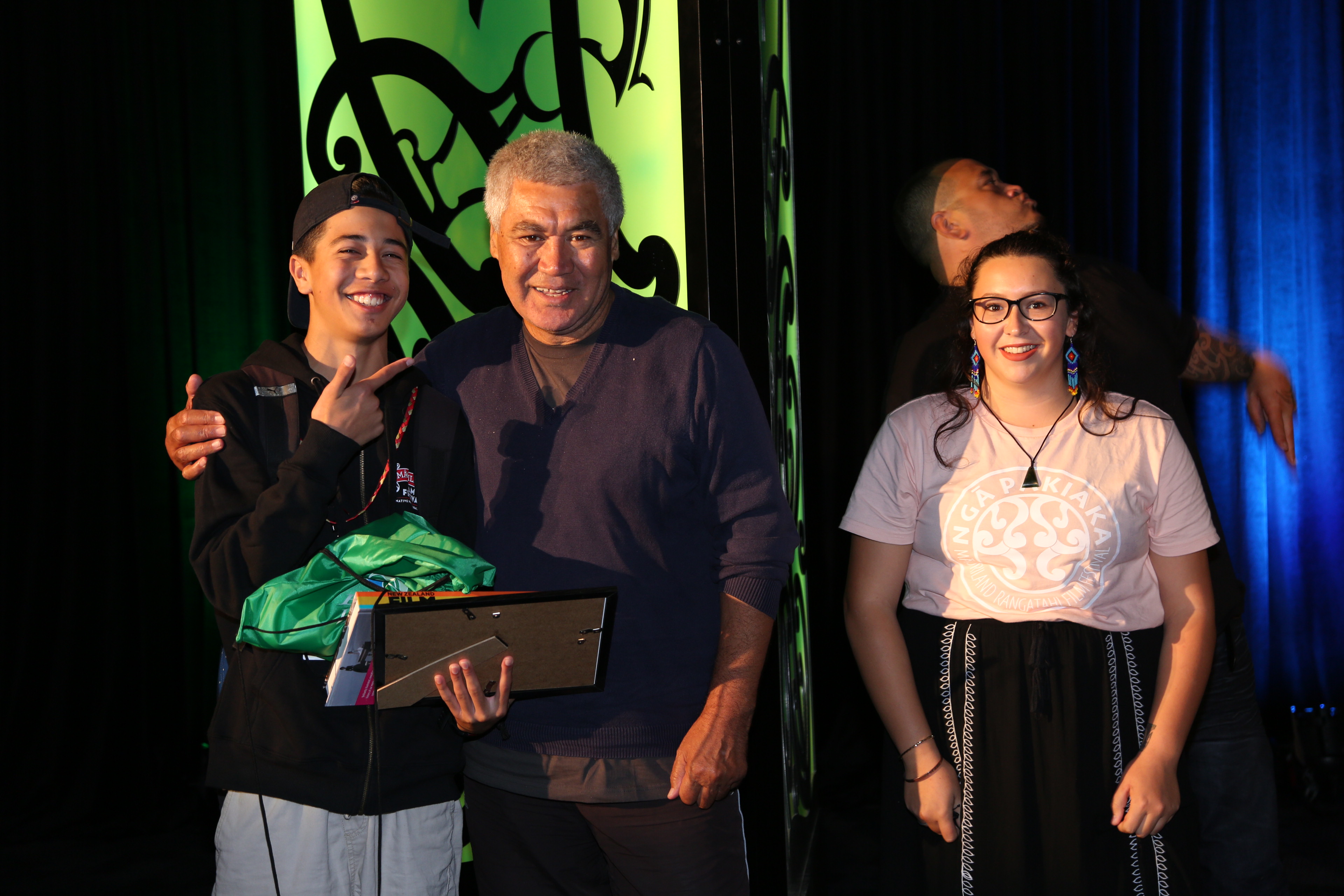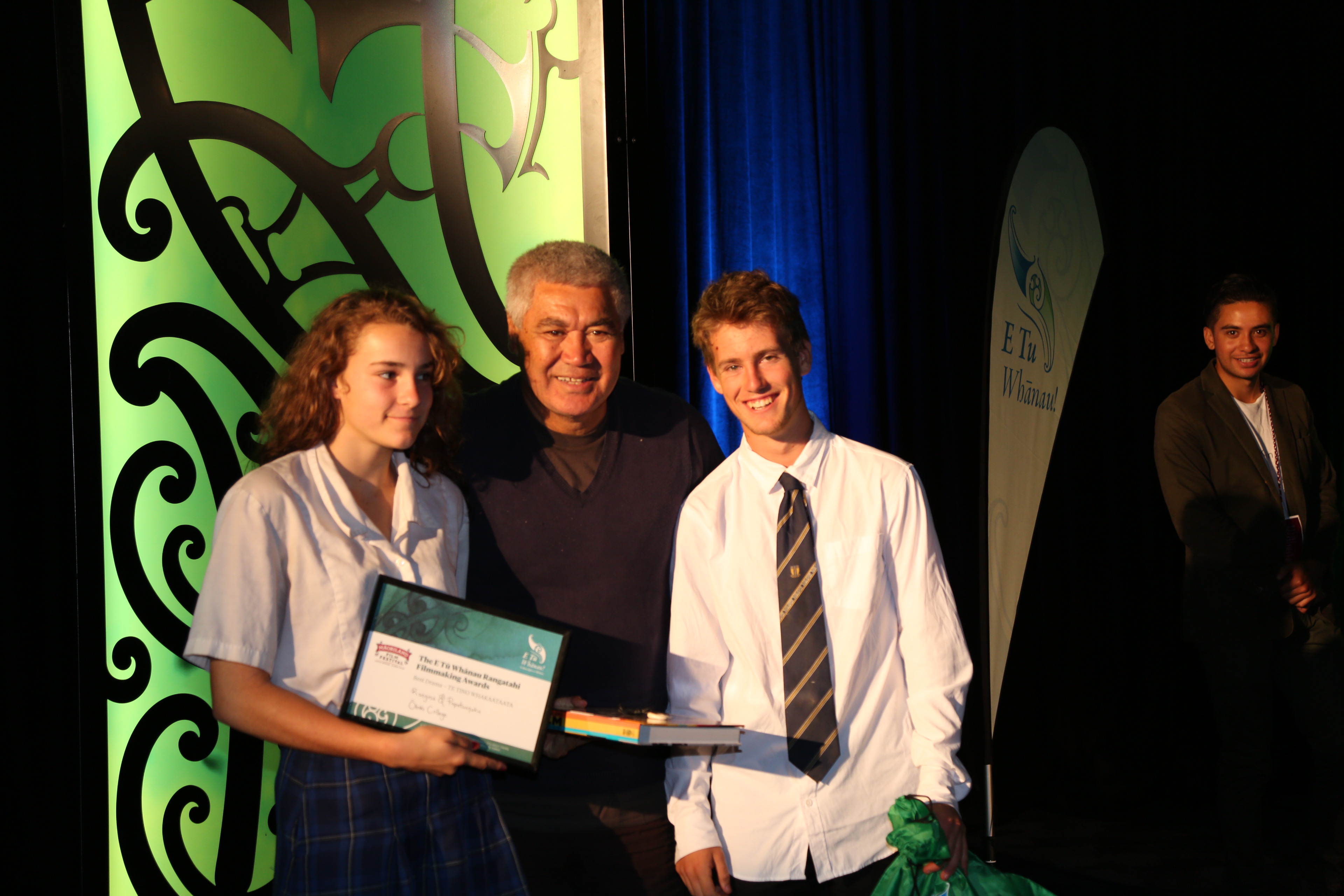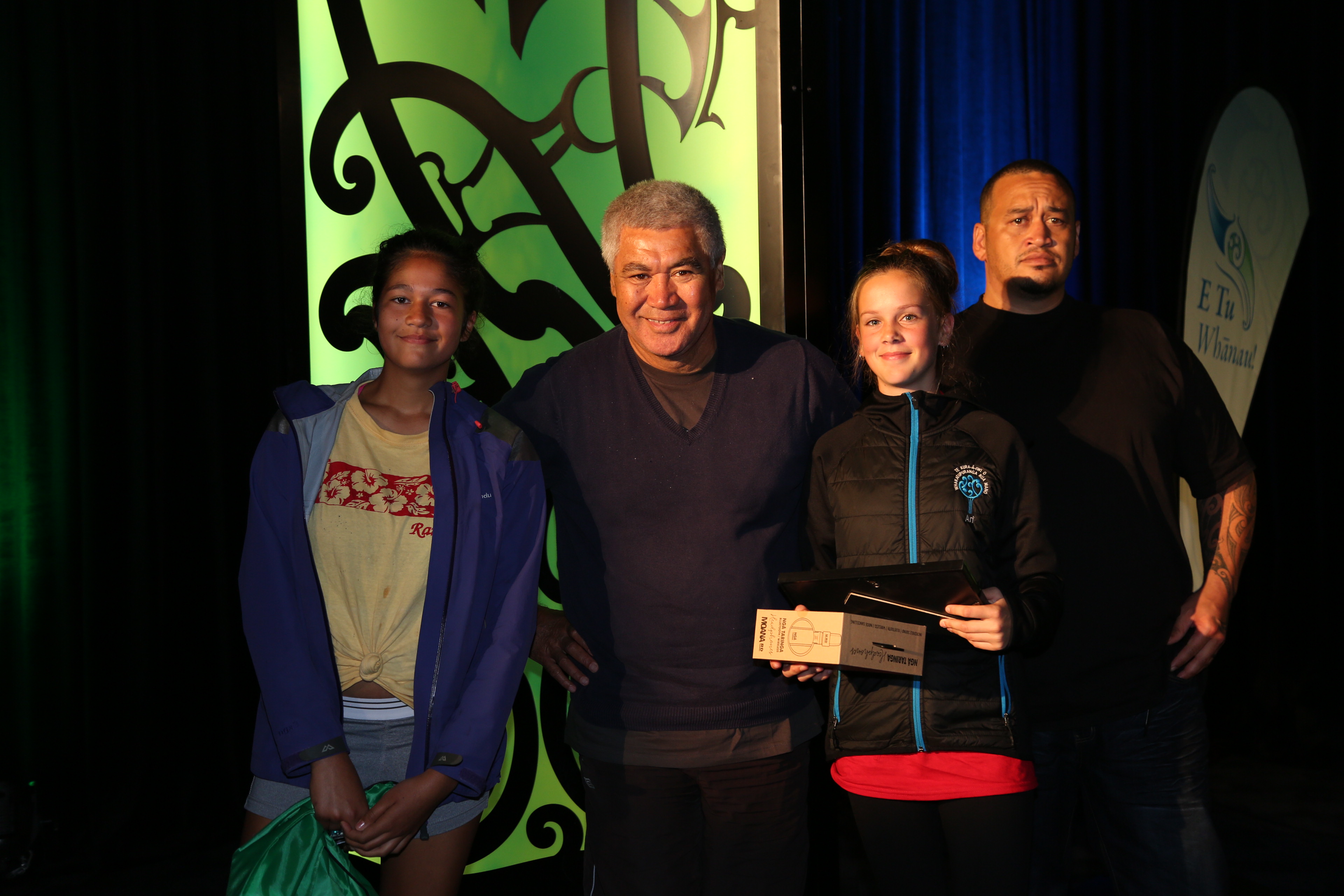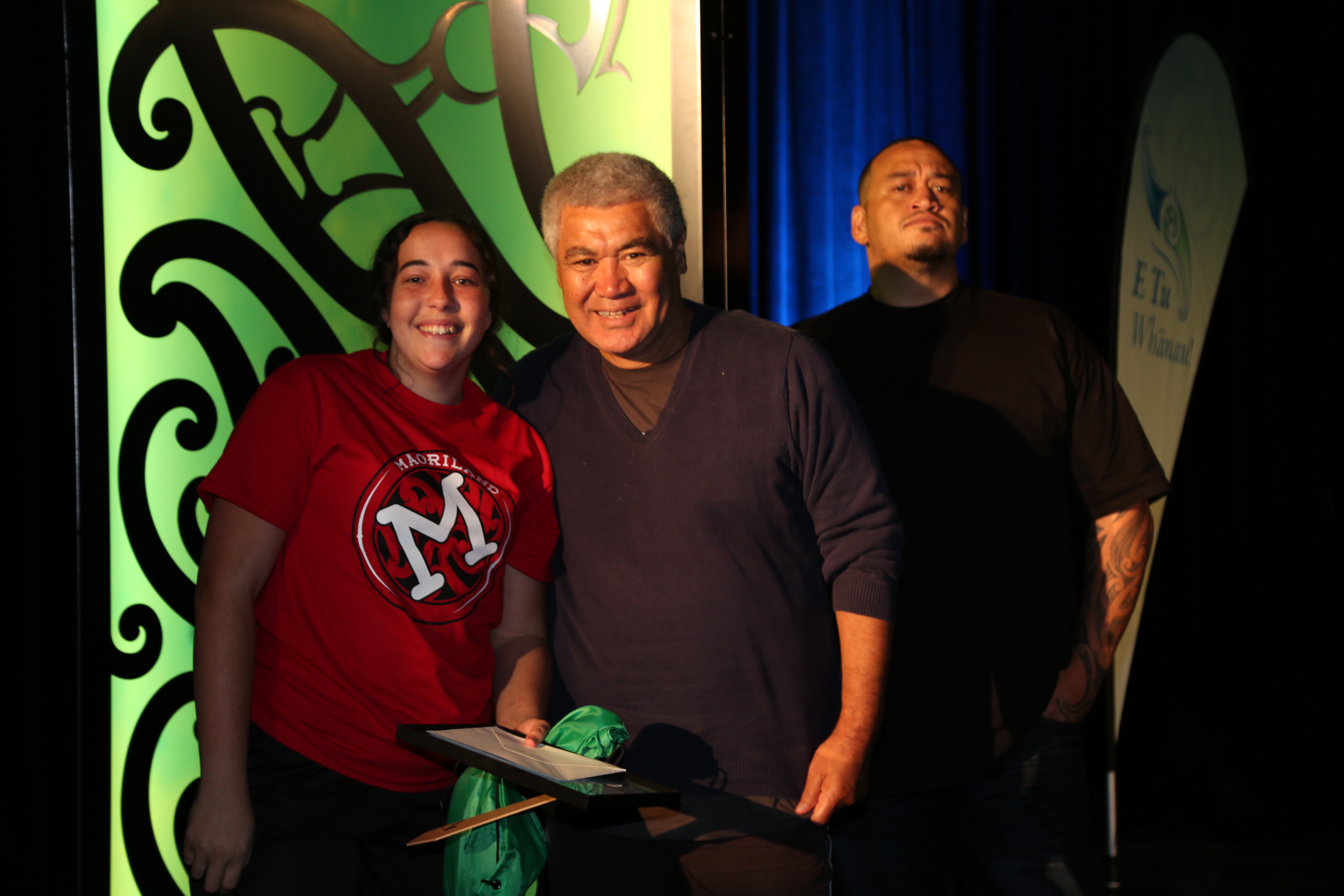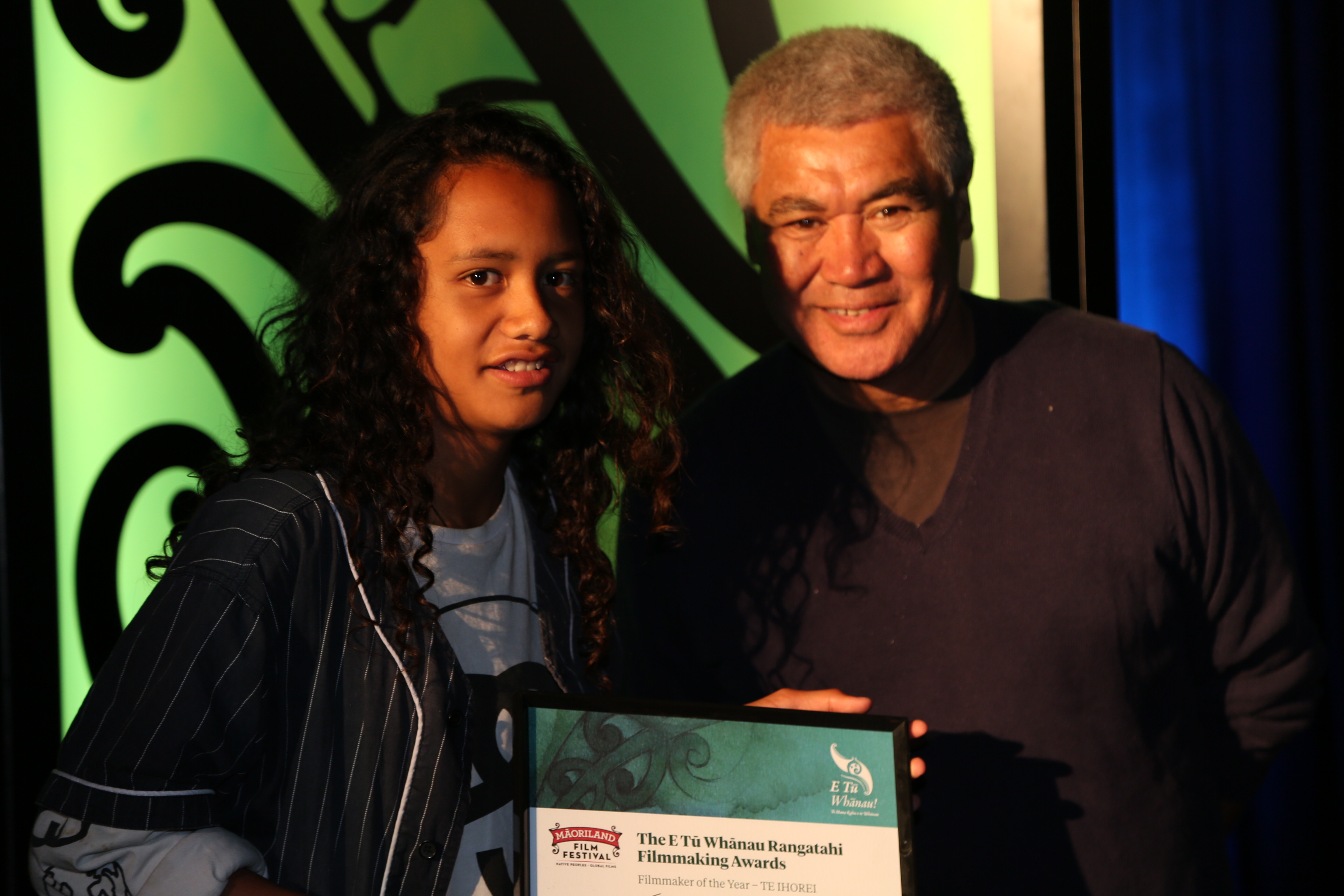 The following E Tu Whānau values were shared with the young filmmakers as prompts to inspire their work:
Aroha giving with no expectation of return

Whānaungatanga it's about being connected

Whakapapa knowing who you are and where you belong

Mana / Manaaki building the mana of others, through nurturing, growing and challenging

Kōrero Awhi positive communication and actions

Tikanga doing things the right way, according to our values
Each entry was required to be less than five minutes long in duration, with at least one Māori key creative (writer, director, producer) in the team.
12 films were screened at this year's awards, 6 of which were award winners. The award winners were selected by Ngā Pakiaka as the youth organising committee of the Māoriland Rangatahi Film Festival.
Winners of the 5th annual E Tū Whānau Rangatahi Filmmaking Awards 2018
Filmmaker of the Year/Te Ihorei: For a young filmmaker who has shown exceptional vision and talent – Te Akauroa Jacobs for 'Whare Kino'
Best Documentary/'Pakipūmeka Mātua' – Te Mahara Tamehana for 'Shadows in Paradise'
Best Drama/Te Tino Whakaataata – Ōtaki College for 'Ranginui and Papatūānuku'
Best Editor/Pepa "Kotikoti", Kōhatū – Neihana Lowe for 'Tūrangawaewae'
Best Use of Theme/Wai Ora: Best film in response to the E Tū Whānau values – Jakita Paranihi and Ari Leason for 'Moepapa'
Best Actor/Te Ahikā – Pare Finlay for her performance in 'Mahurangi'
ABOUT E TŪ WHĀNAU 
E Tū Whānau is a movement for positive change developed by Māori for Māori. It's about taking responsibility and action in your community and supporting whānau to thrive.
ABOUT THE E TŪ WHĀNAU RANGATAHI FILM CHALLENGE
Māoriland Film Festival has worked with E Tū Whānau since 2014 to provide filmmaking workshops to rangatahi around Aotearoa. Each year we challenge rangatahi filmmakers to tell their stories through film via the E Tū Whānau Rangatahi Film Challenge. Keep an eye on our website for the launch of the 2019 Challenge or sign up to our mailing list for regular updates.