New festival director for Māoriland Film Festival announced
After establishing the Māoriland Film Festival (MFF) 10 years ago, festival director Libby Hakaraia is stepping aside after the 2023 festival, with Madeleine Hakaraia de Young taking up the position. 
Under Libby's stewardship, the MFF has grown to be the largest Indigenous film festival in the world, connecting audiences with a wide range of stories from across the globe. 
Established in 2014, Libby says the kaupapa was to create a festival where Indigenous filmmakers could share their stories with our community. 
"In late 2013 I was fortunate to stand on a stage at the imagineNATIVE Festival in Toronto and invite the Indigenous film world to Ōtaki. In March 2014, they came: filmmakers from the Northern hemisphere, from across te Moana Nui ā Kiwa and, from Aotearoa," says Libby.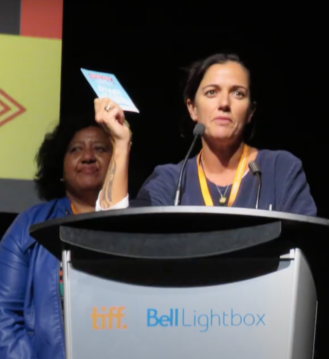 "We played Taika Waititi's Boy at an outdoor screening while Taika hung out with our rangatahi. We had very little funding but a whole lot of passion for the kaupapa. We towed our tiny Māoriland caravan between venues as our ticket office, billboard and kapu tī space. At the end of that first festival we dressed up and walked our very own red carpet.  The Māoriland Film festival was born."
Since the first festival, MFF has become a highlight event for the Kāpiti Coast, attracting thousands of tourists – both local and international – and millions of dollars into the local economy. Internationally, the festival is now the largest international Indigenous film festival in the world – both in programming and audience.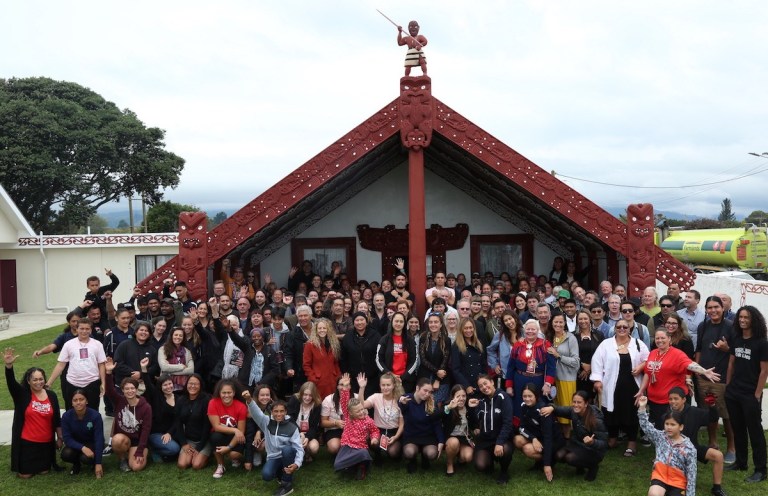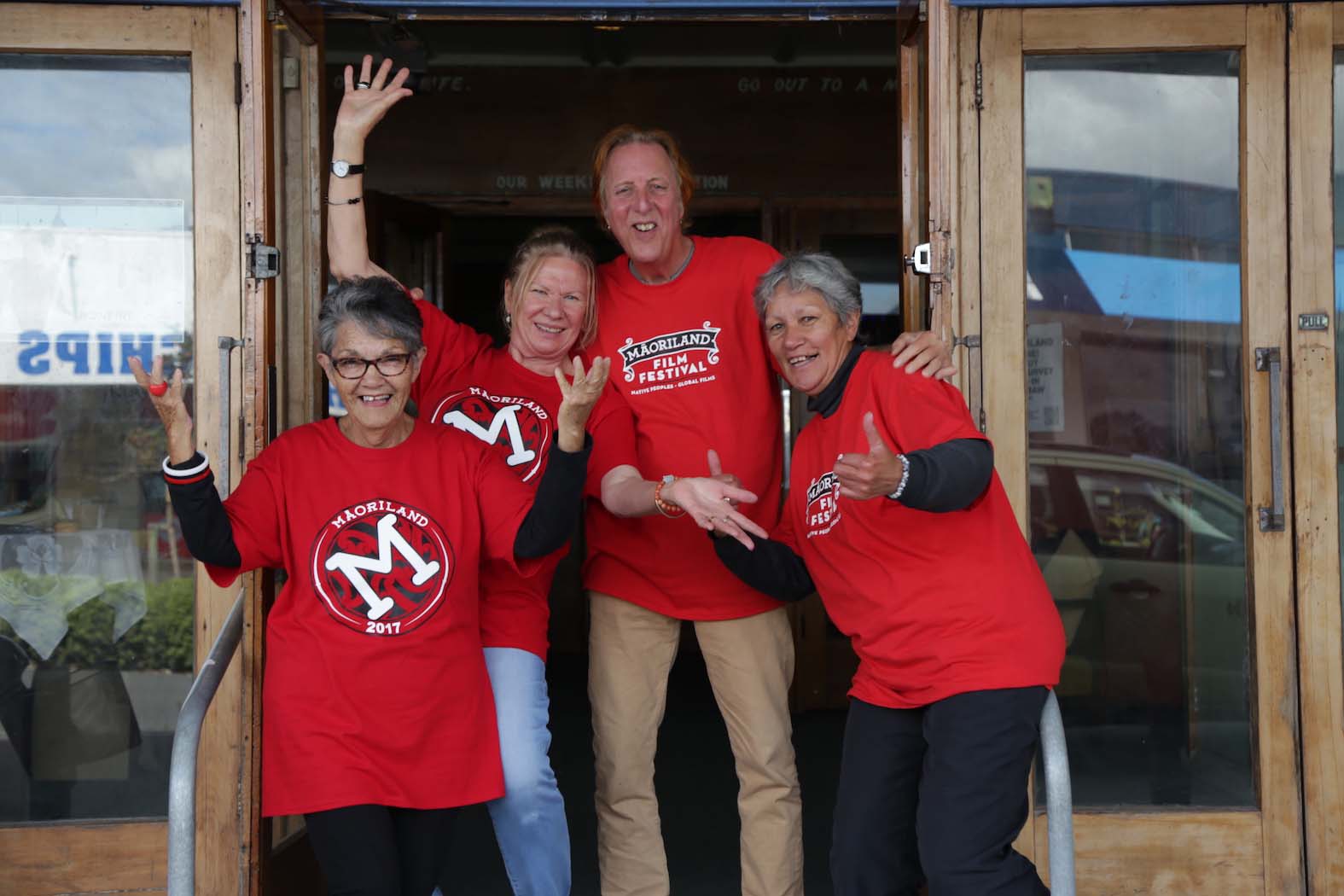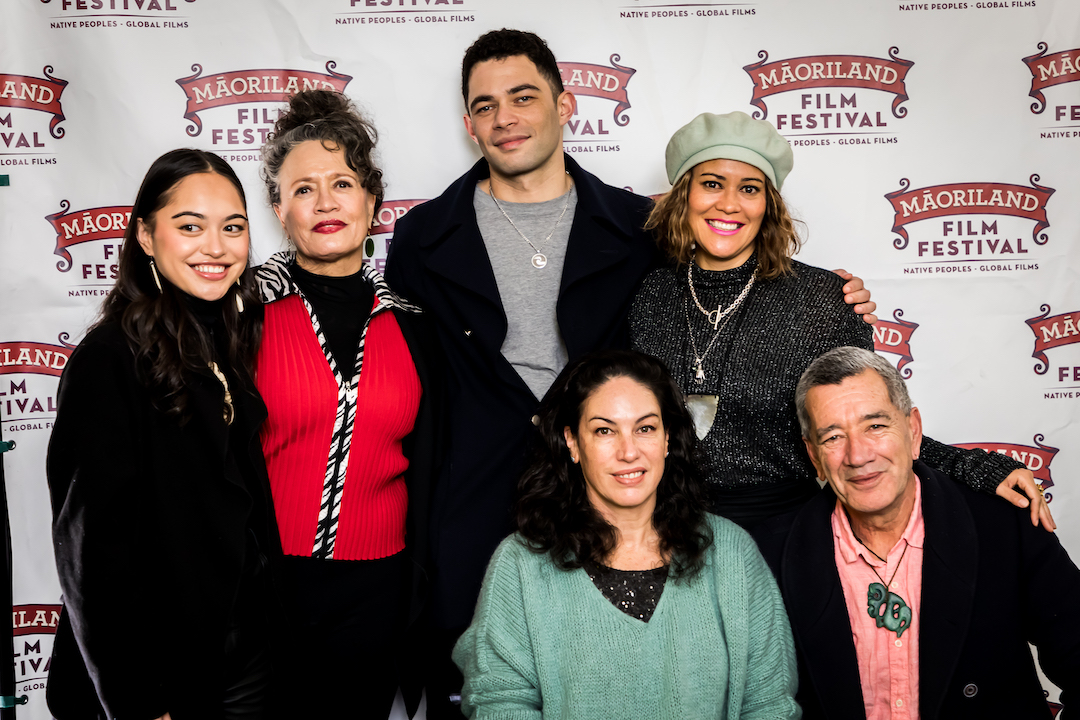 Māoriland Film Festival throughout the years
Under Libby's leadership, the success of the MFF led to the formation of the Māoriland Charitable Trust in 2016, and the opening of the Māoriland Hub in 2017 – a centre of excellence for Māori and Indigenous film and creativity. The organisation is now a buzzing ecosystem of activities which include Toi Matarau Gallery, M.A.T.C.H – the Māoriland Tech Creative Hub, national and international youth filmmaking programmes, performing arts programmes and live music and theatre. Libby's contribution to film and media through this work was recognised in 2022 when she was inducted as a Member of New Zealand Order of Merit in the last of the Queen's Birthday honours. 
Libby: "It was always my intent to step aside after 10 years – and we built a succession plan to do so. To have my niece Maddy Hakaraia de Young step into the role is something we can all be very excited about. 
"Maddy is one of the original Kāhui Kākano of Māoriland; the five of us who started things off. Alongside me and Maddy are Tainui Stephens, and Patrick and Tania Hakaraia. Maddy has spent the past 10 years building the MFF and extending the networks and relationships we have around the world. 
"He aroha te whakatō iho, he aroha te hua mai ai. E Maddy tēnā koe."
As a founding member of MFF, Madeleine has led festival programming and spearheaded the development and implementation of Te Uru Maire – the Māoriland Rangatahi Strategy. Te Uru Maire nurtures rangatahi to find their voice through film and develop the practical skills to tell their unique stories.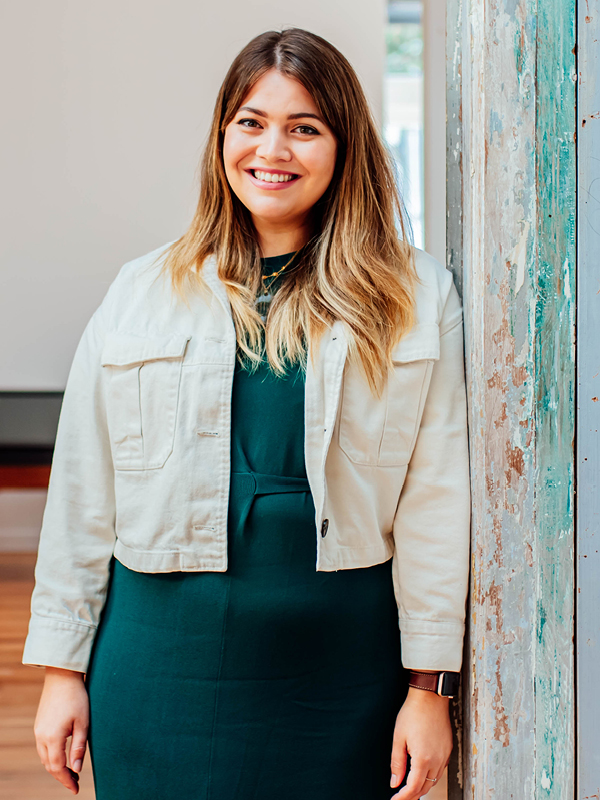 Through this programme, over 200 short films have been made with over 2,000 participating rangatahi, both in New Zealand and internationally. Madeleine's work with Te Uru Maire was recognised at the 2021 New Zealander of the Year awards where Madeleine was a semifinalist for Young New Zealander of the Year. 
"Being a part of Māoriland is the dream I didn't know I had. As a 21 year old, I was introduced to the world of Indigenous film and got to see the power of film to grow empathy, cultural connection and pride. I've been supported by Libby, the kāhui kakano and all the aunties and uncles of Indigenous film here in Aotearoa and across Te Ao Taketake to grow into this new role. It's nervewracking, but the way we work has always been tuakana teina, so I know that I'm not stepping into this on my own. "
Libby will be sharing the full story of Māoriland at the Keynote Address on the opening day of the 2023 festival. 
Moving forward, Libby will assume a role overseeing Māoriland Productions, which has a slate of film works in development including feature films, short films, drama series, animation and documentary. 
"My recent trip to the European Film Market in Berlin with one of our projects, is part of our strategy to bring film production back to Ōtaki, creating employment and many other benefits," says Libby. 
"It's 100 years since Māoriland Films was established in Ōtaki. Although that company didn't last more than 6 months, we're proud to reclaim both the name and the vision it offered back then, to make Ōtaki the "Los Angeles of the South Pacific".
"For this reason our theme for MFF2023 is an Indigenous perspective of our purpose and reason for being. It sets our kaupapa – Mā mua i kē anō ai mā muri. We look to the past so that the future may be different.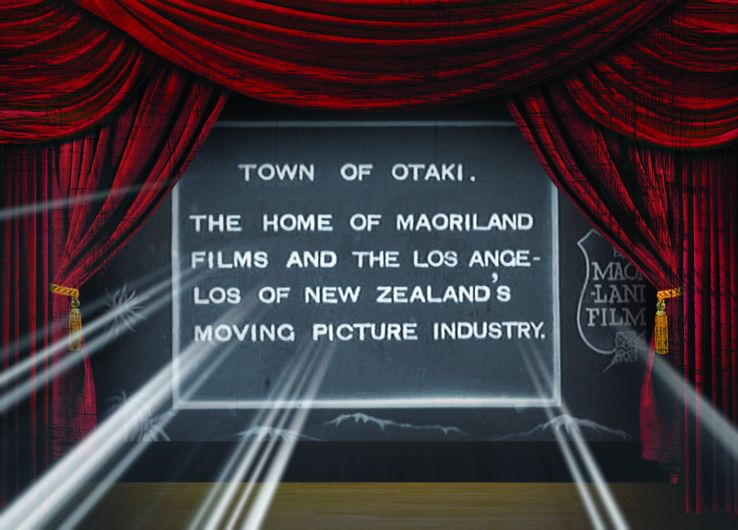 "E rau rangatira mā, e te tī e te tā, e ngā hau e whā, nau mai, hoki mai ki Māoriland."
In 2023, the MFF is celebrating a decade of Indigenous storytelling with the largest programme yet, representing more than 150 Indigenous nations from across the world. 
The festival will take place from 15th – 19th March 2023 in Ōtaki. Tickets are available via iticket.co.nz and at the Māoriland Hub in Ōtaki.