Maaka is a talented photographer. He is now working at the Māoriland Hub as an audio engineer reversioning films into te reo Māori. Through MATCH he found a passion for audio for movies and live performances.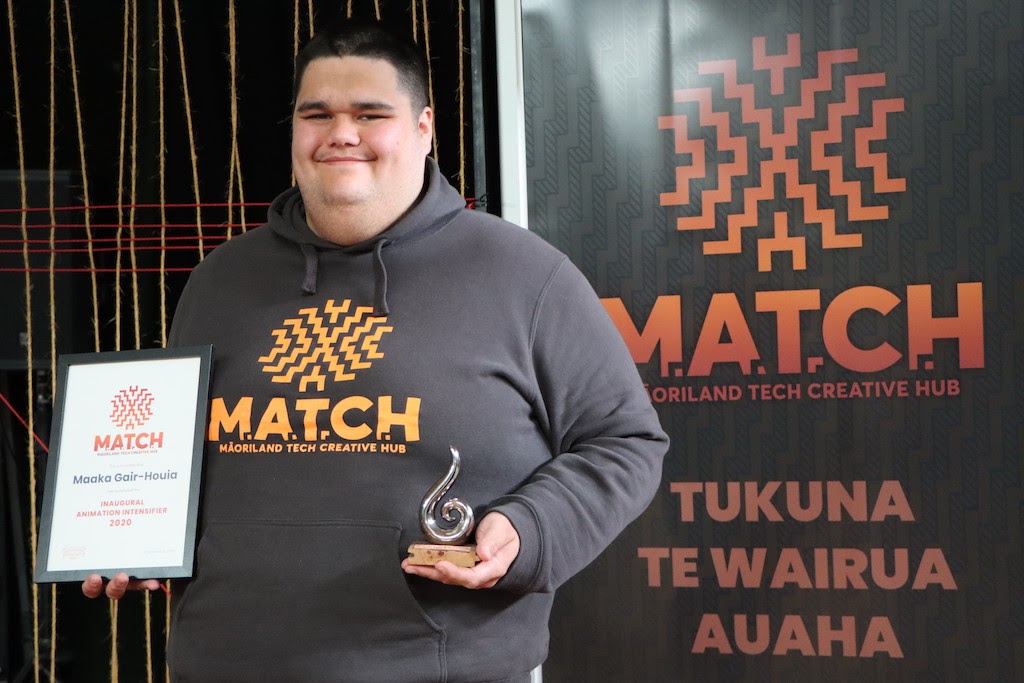 Skills
Photography 

Competent in the Adobe Suite 

Audio Engineer – VoiceQ & Live Performances

Communication 

Leadership 

Self Management
Maaka Gair-Houia
Ngai Tai
Before MATCH my dream was to start my own photography business. The challenge I had was Covid hit which caused my photography business to cease.
I saw the MATCH programme as an opportunity to add something to my business add make it not just photography
Now my ambition is to combine photography and audio for movies and live performances.
"Maaka is a strong leader, he often took charge in group projects.
His Audio work that he has done for Māoriland Productions has been amazing."
Rautini Thompson,
M.A.T.C.H Course Facilitator.