TE MATATOKI CARVING VILLAGE
The art of Māori carving is alive and vibrant. Te Matatoki is a group of some of the best of our artists working in wood. They include former students of the renowned NZ Māori Arts & Crafts Institute. Te Matatoki carvers are passionate and committed to maintaining the quality and integrity of Māori art.
Te Matatoki at Māoriland include:
Todd Couper, Dan Couper, Lewis Gardner, Fayne Robinson, Ian-Wayne Grant, Simon Lardelli, Hemi Sundgren and Whare Joseph Thompson.
We encourage festival guests to visit these superb artists in action.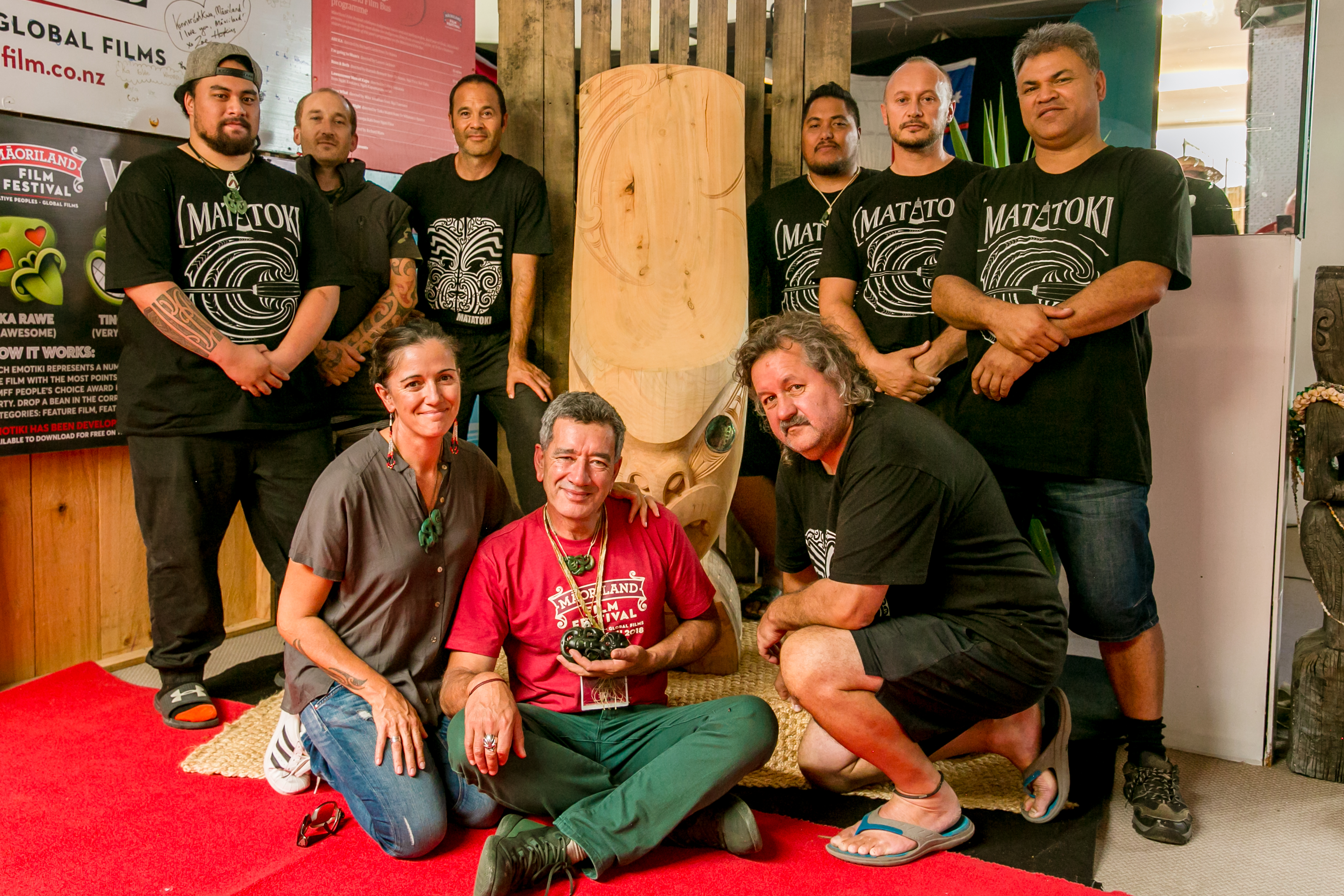 During their time at the Māoriland Film Festival, Te Matatoki worked through the rain and wind to produce Te Rei Otaumanuka, inspired by a story from the people of Ōtaki.