E hoa mā, tēnā koutou.
Koinei tonu te waka o Māoriland kua oti noa tōna whakatere i runga i ngā kare o ngā wai. Hei tērā mārama e ū anō ai ki Ōtaki, mō te ahurei kiriata te take: hei kai mā te whatu; me te rongo ō tātou ki te manawa tapu o iwi taketake e panapana tonu mai ana.  Tēnā, piki mai, kake mai, kia haere tahi tāua.
Māoriland grows from strength to strength: Because of the power of indigenous cinema. And the need of people to see the work. The current state of politics and shifting attitudes towards facts and truth obscures the stories that need to be told. Our festival has some astounding films to show you.  We offer food for the mind and heart as well as many opportunities to meet and network with those who make films happen.
MĀORILAND FILM FESTIVAL MANUWHIRI PASS 2017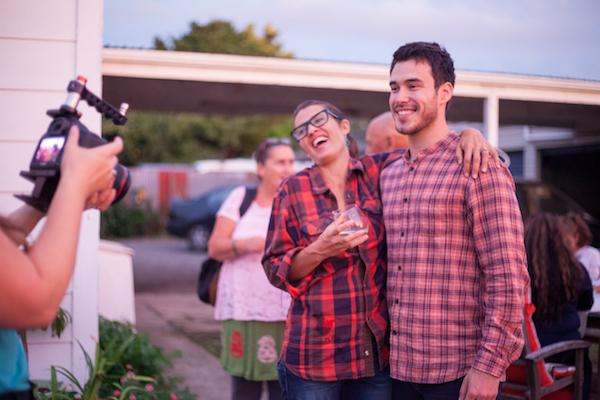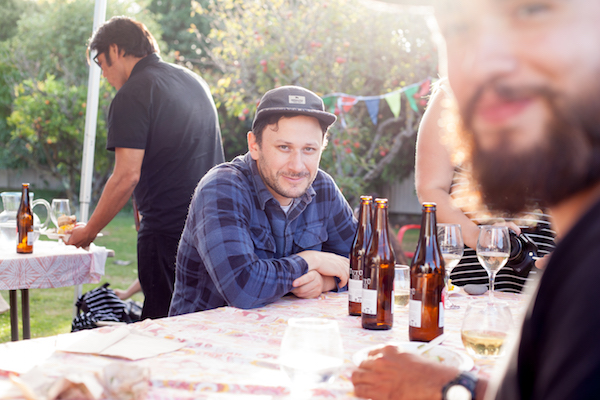 In 2017, the Māoriland Film Festival introduces a Māoriland Film Festival Manuwhiri Pass for industry delegates. 
This pass includes:
One (1) ticket per screening and event, subject to availability including Māoriland Film Festival Closing Night Party. Please note that due to limited numbers you must RSVP to attend this party by Friday 17th March 6pm at latest to ensure your ticket.

Invitations to invite only industry events

Access to the MFF2017 Industry Guide. This guide includes contact details for filmmakers and delegates attending the film festival.
Delegate sign-up closes on March 6, 2017. This is to ensure that we can process your Delegate Pass in advance of the Festival.
The Manuwhiri Pass is for film and indigenous arts industry delegates. General ticket sales will be available from March 1. 
INFORMATION FOR MANUWHIRI PASS HOLDERS
The inaugural Māoriland Film Festival takes place from Wednesday, 15th – Sunday, 19th March 2017 at multiple venues in Ōtaki, New Zealand.
How to claim your tickets?
There are two ways to claim your tickets:
Pre-Select Your Tickets — you can pre-select the films you want to attend and have them ready for you to pick up from the Guest Services Desk at the Festival. You will receive an email to pre-select your tickets on March 1st when tickets go on sale.
Māoriland Hub – you can visit the Māoriland Hub at 68 Main St, Ōtaki during Festival days from Wednesday 8 March – Sunday 19 March.
Looking for Accommodation?
Ōtaki sits on New Zealand's Kapiti Coast. Visitors to the town most often choose to stay at one of the many beach houses available to rent for short stays.
Other accommodation:
Byron's Motel & Campground http://www.byronsresort.co.nz/
The Tele http://www.thetele.co.nz/
Cottage Park Motor Lodge http://www.cottageparkmotorlodge.co.nz/
Ōtaki Motel http://www.otakimotel.co.nz/
Getting to Ōtaki
Ōtaki is located on the Kapiti Coast, 80 kms from Wellington Airport. Public transport on the Kapiti Coast is limited so it can be handy to have your own vehicle. For international travelers, Information regarding driving in New Zealand on an international license can be found below. https://www.nzta.govt.nz/driver-licences/new-residents-and-visitors/driving-on-nz-roads/
Alternatively, the train from Wellington to Ōtaki is a beautiful scenic trip that over one hour will take you through small towns, bush and along the wild West Coast. Sit on the left hand side of the train heading north for views out to Kapiti Island.
The Capital Connection runs to Ōtaki once daily, leaving Wellington at 5:15pm, Monday to Friday. It features a licensed café offering a range of snacks and beverages, table seating options, and toilet & power facilities. It returns to Wellington at 7:13 am Monday to Friday from Ōtaki.
http://www.kiwirailscenic.co.nz/other-services/capital-connection/
The Kapiti Line runs every half hour to and from Wellington, concluding in Waikanae. Tickets are $12.50 for adults and $6.50 for children.
https://www.metlink.org.nz/timetables/train/KPL
From Waikanae, the 290 bus will take you to through to Ōtaki for $5.50 for an adult or $3 for a child. The bus leaves Waikanae for Ōtaki's Main St five times daily. Check the timetable below for more information.
https://www.metlink.org.nz/timetables/bus/290
Within Ōtaki, the 290 bus travels from SH1 to the beach five times daily.  If you intend on catching the bus frequently, you can pick up a Snapper Card at Wellington Railway Station. Snapper cards can be preloaded with cash and give you a discount upon every use. Snapper cards are only valid within the Greater Wellington Region.
Programme
Highlights from the 2017 programme will be announced at Waitangi Day Events at the Ōtaki Māori Race Course and Waitangi Park in Wellington (February 6, 2017).
The full festival programme will be announced on February 27 at www.maorilandfilm.co.nz
Tickets will be available to pre-select from March 1, 2017. You will receive an email on the 1st with details of how to pre-select your tickets.
Programme updates will be made available on our website www.maorilandfilm.co.nz and through our newsletter. To stay updated you can sign up to our newsletter here: Sign Up to Māoriland Film Festival Newsletter
IMPORTANT NOTES FOR ALL DELEGATE PASS HOLDERS

Your pass gives you access to one (1) tickets per screening or event. You must have a physical ticket to enter screenings.

Your pass includes one (1) ticket to the Māoriland Film Festival Closing Night Party. Please not that due to limited numbers you must RSVP to attend this party by Friday 17th March 6pm at latest to ensure your ticket.

Your pass does NOT guarantee you a ticket.

Tickets are subject to availability.

You must claim your tickets at The Māoriland Hub, 68 Main St Ōtaki

You may select all your tickets for the Festival starting on March 1st.

Delegate Passes are not transferrable.

If you choose not to use a ticket, please return it to the Ticket Office so someone else can use it.

Lost passes cannot be reprinted during the Festival.