Tikanga
All Māori tribes have tikanga or customs which guide them through important matters of life and death. Most of these customs are rooted in tradition, and many of them are shared across the whole Māori world.
Māoriland manages a sophisticated film festival. Its identity and operations are influenced by the tikanga of the tribes of the region. The most common customs that will be observed during Māoriland include pōwhiri (rituals of welcome), and common observances for karakia (prayer) and waiata (songs).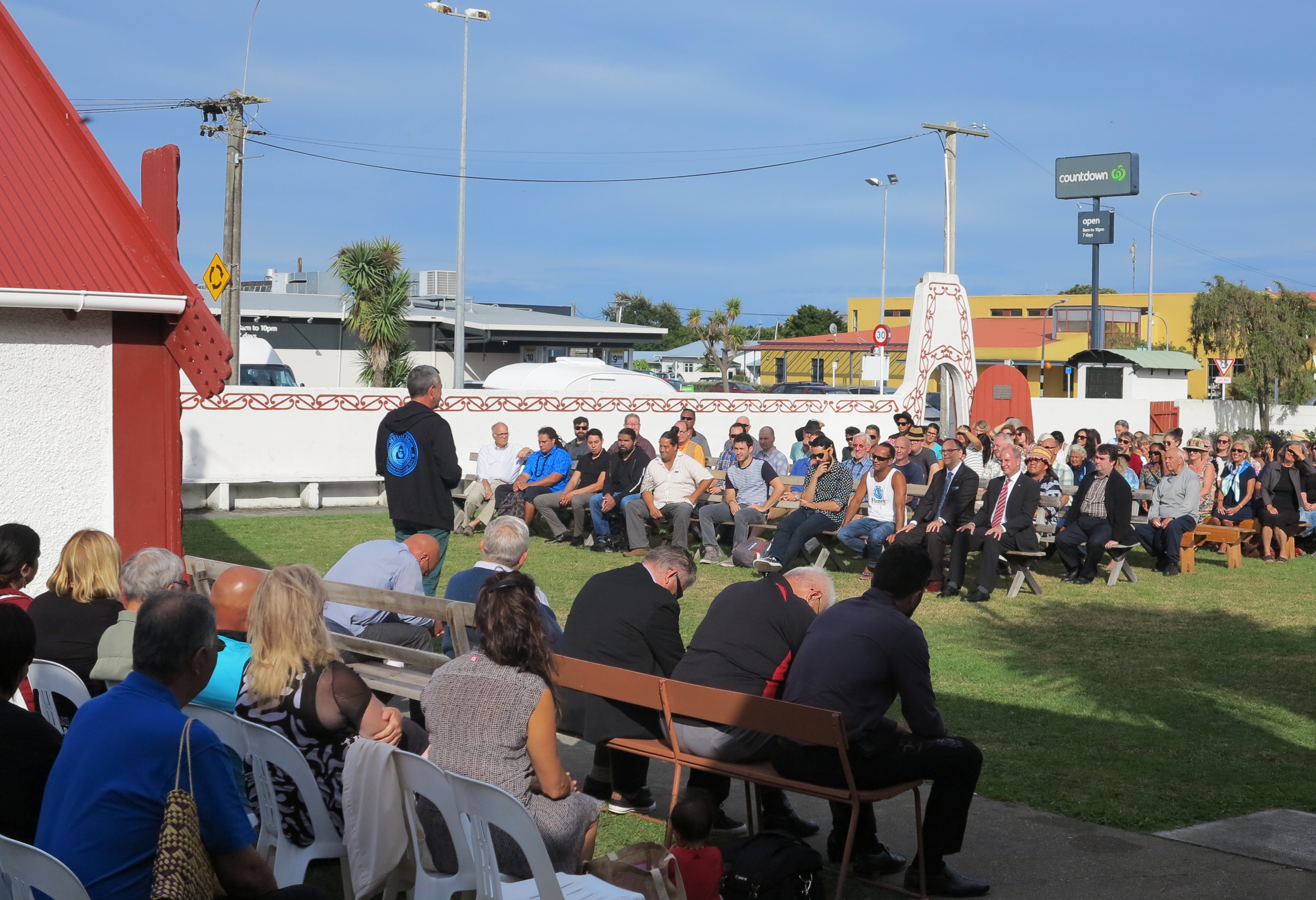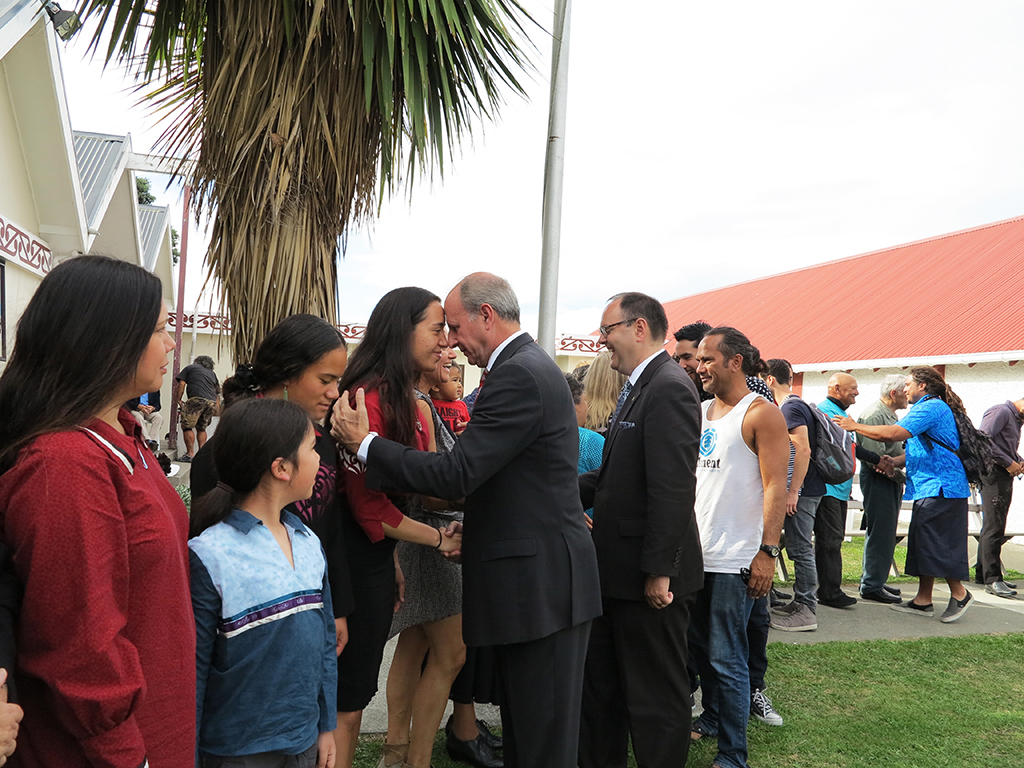 The first and most significant tikanga will be the formal pōwhiri at Raukawa marae. For our visitors the rituals of welcome with the local Ngāti Raukawa tribe will follow a pattern of:
gathering outside the marae
waiting for the karanga (call of the women)
entering the marae and taking a seat
enjoying host and guest speeches and songs
meeting the locals with a hongi (shake hands and press noses)
eating together
When the manuwhiri (guests) gather at a marae where there is to be a welcome, they decide amongst themselves who will give speeches of reply, and what are the songs to be sung in support. At any hui, even among strangers there is usually someone who will take the lead and ensure that everyone knows what is expected. A koha (gift) may also be collected. This is often a small donation of money and can be given to the hosts as a part of the pōwhiri.
If you have not been a part of a formal Māori welcome before, please feel free to ask questions. Speak to anyone you think will know the answers. These are formal occasions and people should be tidy and respectful of the processes. We enjoy sharing what we do. The pōwhiri is the first point of contact between people. It is designed to acknowledge who we are and why we have come together. It keeps alive our relationships with each other, and does so over many lifetimes.