November in the Maara
Te Ao Tūroa –
The natural order
Tūroa: established, of long standing, enduring, long-lasting
Ao tūroa: enduring world, earth, nature
I have been thinking about the acts we can engage in to maintain community and endure, support our whānau and protect our whakapapa. This was evident at Raukawa Marae on Saturday 13 November as vaccinations were made available in the wharenui, what a beautiful and meaningful place to take an action to protect whānau and whakapapa. Representing Māoriland I was present to support whānau in Covid preparedness, supplying kai packs for the pantry, e.g. so tamariki and others in the whānau can do some easy kai preparation if the main chef is unwell.
Te Mahi o te Maara Māoriland is underpinned by values of kōtahitanga and whanaungatanga, community connectedness and capacity.  We are partnering with existing kaupapa and groups and organisations to support our community e.g. through local access to affordable fresh healthy kai. Some of our partners are Ngā Hapū o Ōtaki, Kaibosh, Kāpiti Fruit & Vege Co-Op & Ōtaki Seasonal Surplus Store (buying & selling homegrown veges & fruit Thursday mornings by the Ōtaki Memorial Hall, Spring-Autumn).
We are actively supporting backyard gardening, building networks & providing events to this end. With warmth in the air and the capacity to be in the maara on an evening, we have kick started our Taiao Tuesday sessions again (second Tuesday of the month, keep a look out for the streetfront blackboard if you are local). For November, with the objective of supporting backyard gardening, we enjoyed a seed & crop share and swap. Our grateful thanks to all who brought plants and seeds to share, it was lovely to have the excitement of gathering handfuls (or armloads!) for maara across town. After this Mike King presented his Ōtaki College Maara Kai Project and Native Spice passion and expertise…and, importantly, brought ICE CREAM to taste! A Spring evening in the Māoriland Maara trying KAURI resin, HARAKEKE seed, POHUTAKAWA flower and male KAWAKAWA seed ICE CREAM is totally my idea of a good time! Mike has vegan cashew based varieties too, so there is something for everyone!  Check out his mahi here!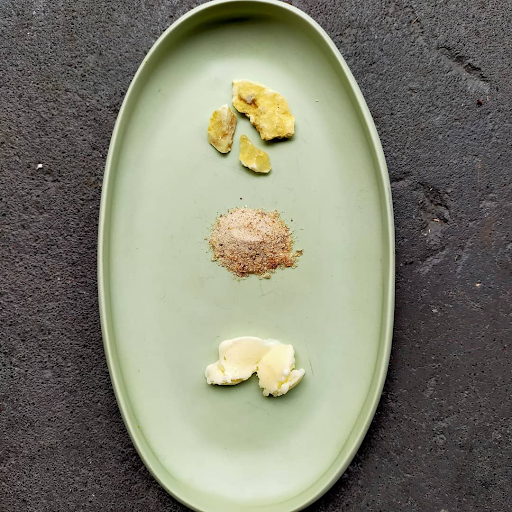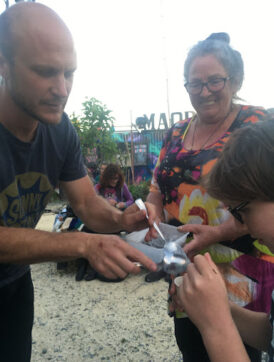 We continue to make kai available to whānau on Tuesdays at our Toi Matarau Gallery front (68 Main Street), sharing surplus kai from Kaibosh, who rescue from the food industry. Do let any locals you know who may benefit from extra good quality kai about this. I will also be hitting the streets with other volunteer members of the Seasonal Surplus Stall Thursday mornings around the vicinity of the Ōtaki Memorial Hall, buying (don't get too ambitious!) and selling (at low cost) home grown surplus with all proceeds going to local community groups. This is a great stall for anyone wanting fresh homegrown, especially people who want to be able to purchase in small quantities, often supermarket bundles of silverbeet or a whole pumpkin are too much for one person. Do come along on Thursday mornings, you can combine a vege shop with lunch at the Ōtaki Memorial Hall with the Cobblers Lunch – hot delicious soup for the community.  The Cobblers group have just started providing lunch at the hall again, after a long period of very respectable mahi delivering soup during covid.