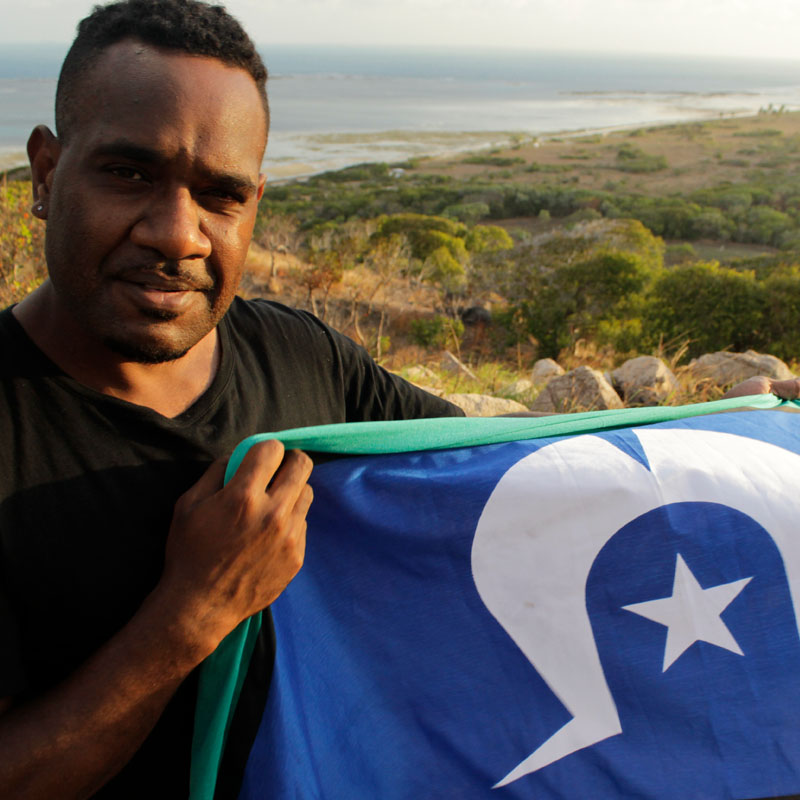 CARRY THE FLAG
Danielle MacLean
Luritja / Warumungu Central Australia – Australia
2017

There is a rich and powerful story stitched into a few pieces of coloured fabric of a man whose design created meaning for a nation of people once invisible to the mainland of Australia. Celebrate the 25th anniversary of the creation of the Torres Strait Islander Flag as we journey into the Straits with Bala B to uncover and honour the life and times of his late father – Bernard Namok Senior, the flag's creator.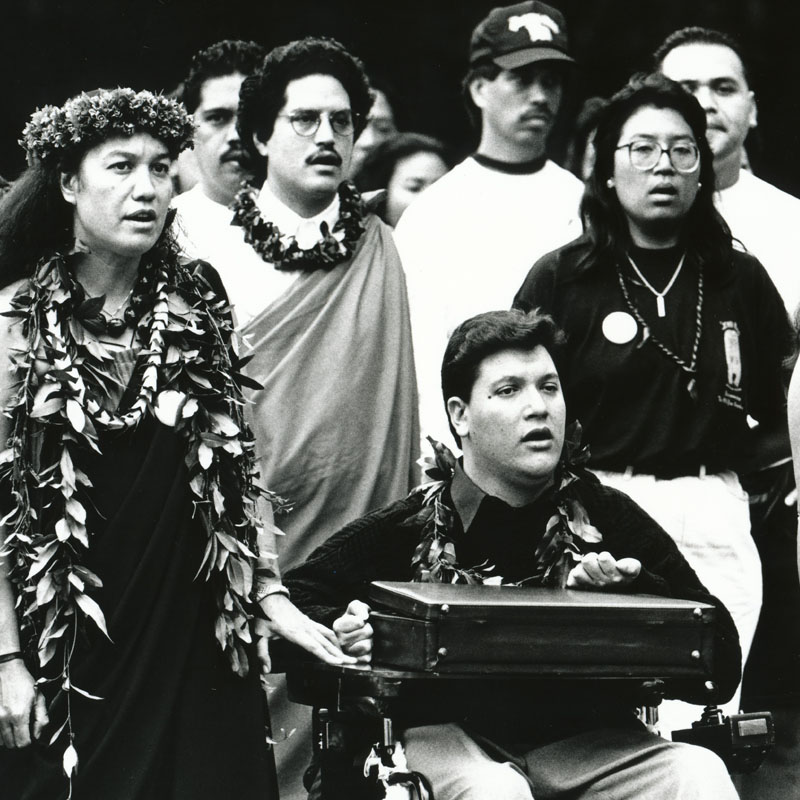 KŪ KANAKA/ STAND TALL
Marlene Booth
Narrative & Cultural Consultant: Jonathan Osorio
Kanaka Maoli – USA
2017

When 15-year-old Kanalu Young takes a dive into shallow water he becomes quadriplegic, paralysed from the neck down. Angry and defiant through months of rehabilitation, he begins to change when he learns Hawaiian language and discovers an untold story of Hawaiian history. Fired up to tell Hawai'i's story, he earns a PhD, gets arrested fighting for Hawaiian rights, and becomes a crusading teacher and leader, eager to instil pride in his people.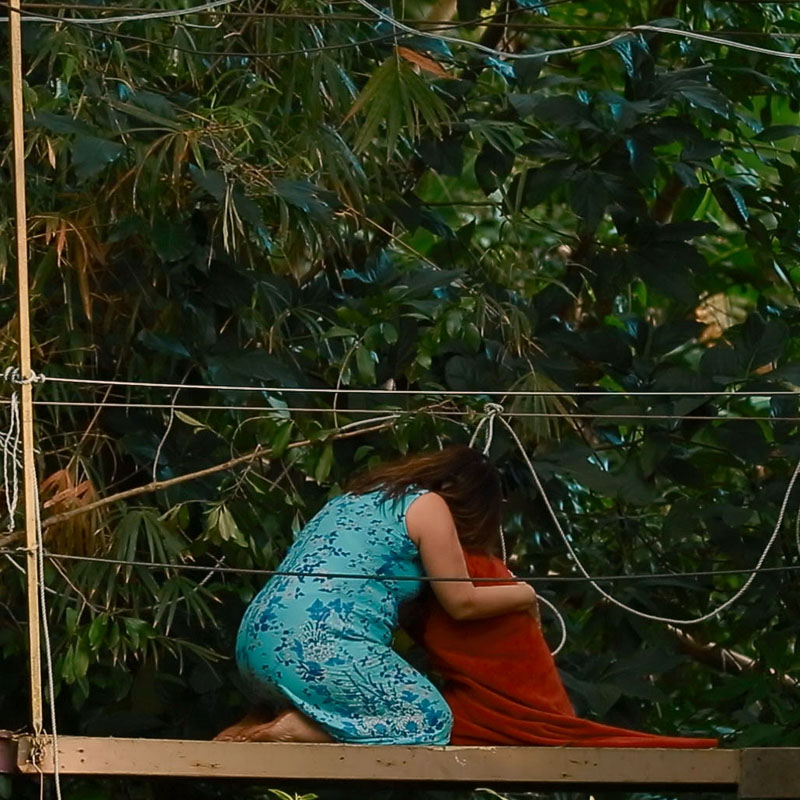 THE BRIDGE
Director of Photography: John Kuamo'o
Kanaka Maoli – USA
2017
Pono, a tenacious seven-year-old boy lives with his family in a five-story tree house deep in the rainforest of Hawaii's Manoa Valley. Pono's father provides critical ancestral knowledge through cultural transmission to his youngest descendant. After tragedy strikes the family, Pono's mother blames her youngest son and repeatedly pushes him away. Pono, however, is the heir to critical cultural practices, which can help her resolve her inner conflict between Christianity/religion and Hawaiian spirituality, but only if she can concede to Hawaiian culture through the encouragement of the son she has alienated